Japanese Girl with Il Bisonte Leather in Harajuku
This stylish Japanese girl was photographed in Harajuku. She's combined a gauzy tiered skirt with a striped knit top and a cute straw hat. Her accessories include a fresh-looking bag, brown boots and a leather watch from Italian leather retailer Il Bisonte. She's also wearing a cool leather belt and green dangling earrings.
When we asked her about her favorite music, she said she likes A Hundred Birds.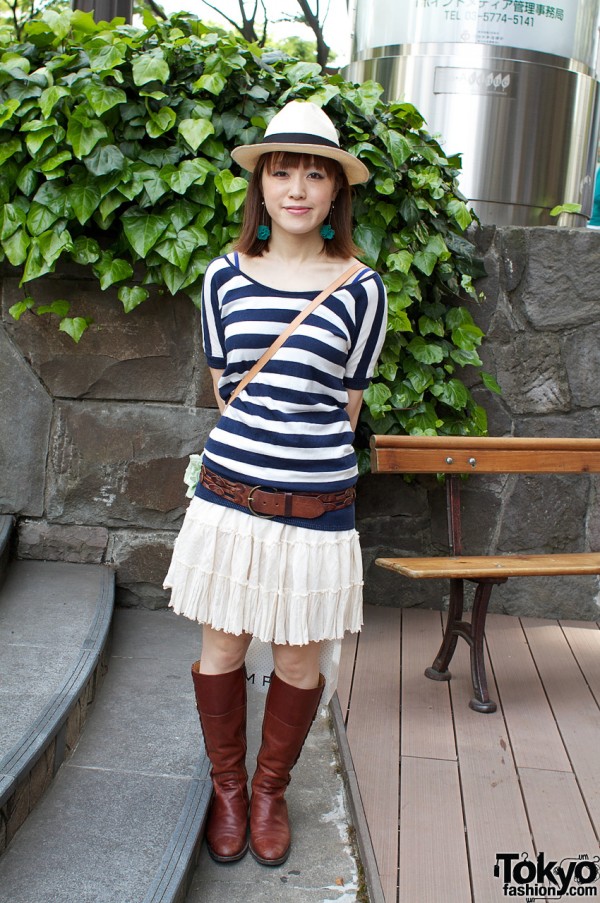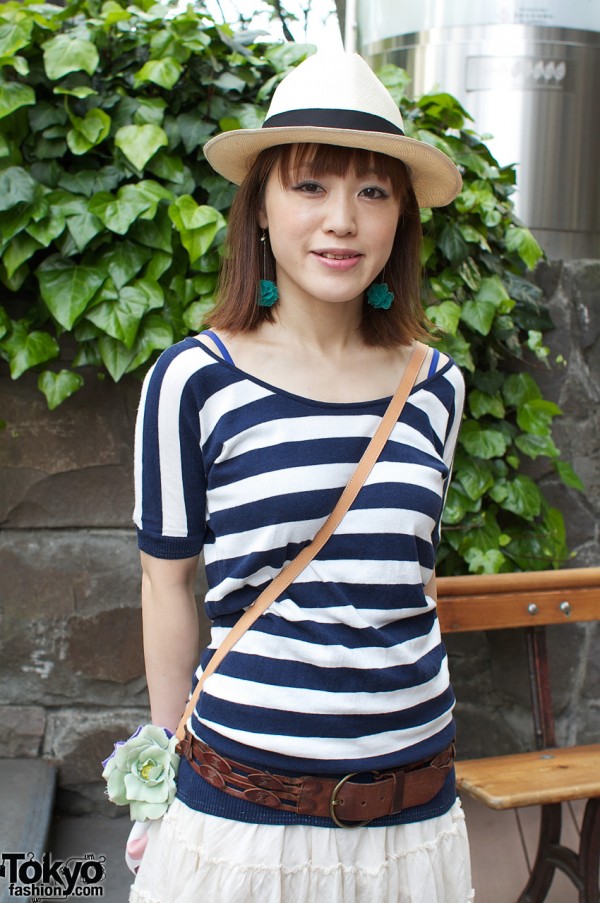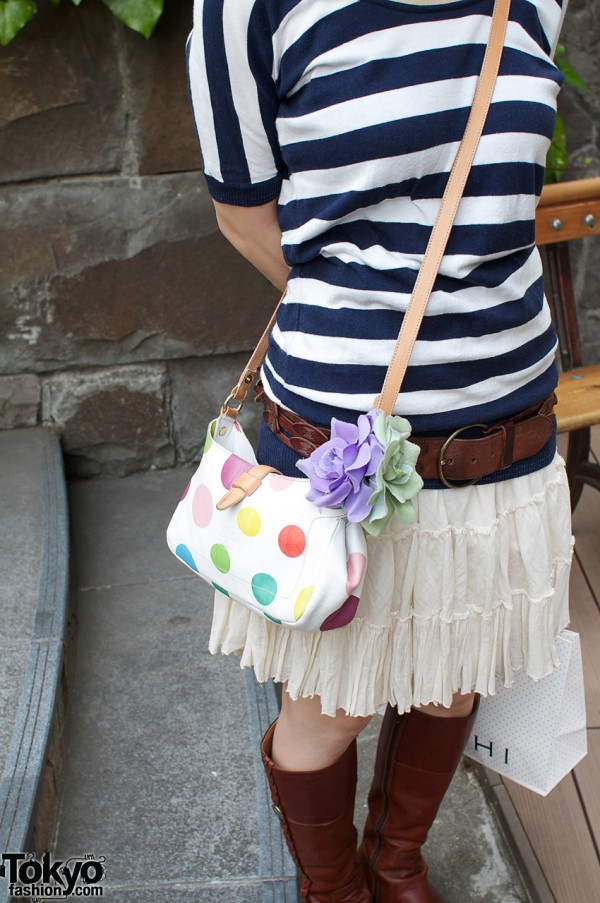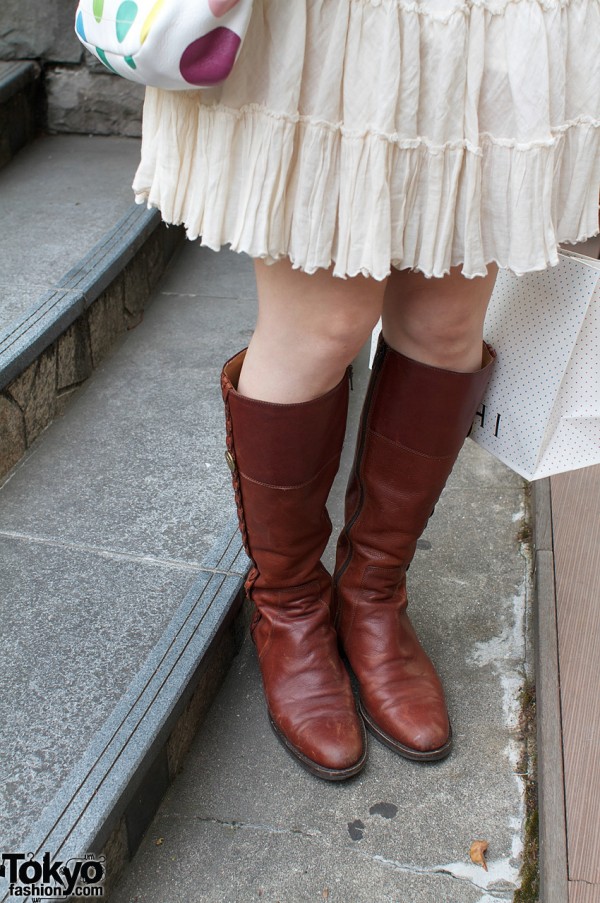 Click any photo to enlarge it.