We met this student couple in Harajuku and liked their casual style. The girl on the left is 19-year-old Izumonpi. Her outfit includes a graphic t-shirt that she bought at a used/resale shop in Koenji and a short red skirt from Forever 21. Her white platform sneakers are from Buffalo.
Izumonpi's accessories from Forever 21 and other shops include a wide leather belt with chain detail, sheer polka dot socks, classic sunglasses, a large red cross on a chain and two chunky metal bracelets. She's carrying a small black leather backpack.
Izumonpi's friend with the spike below his lower lip is 20-year-old Yanue who's wearing a v-neck black t-shirt from American Apparel and remade shorts. His studded shoes are from New Rock. Yanue's accessories include a bead necklace from Sokkyou (a Koenji select shop) and a wooden bead bracelet. He's also wearing sunglasses from Candy and a felt cap with a studded band. His black leather bag is borrowed from his older sister.
When we asked about their favorite places to shop, Izumonpi's answer was Candy and Yanue's was Banal Chic Bizarre. They both like to shop in the Kitakore Building.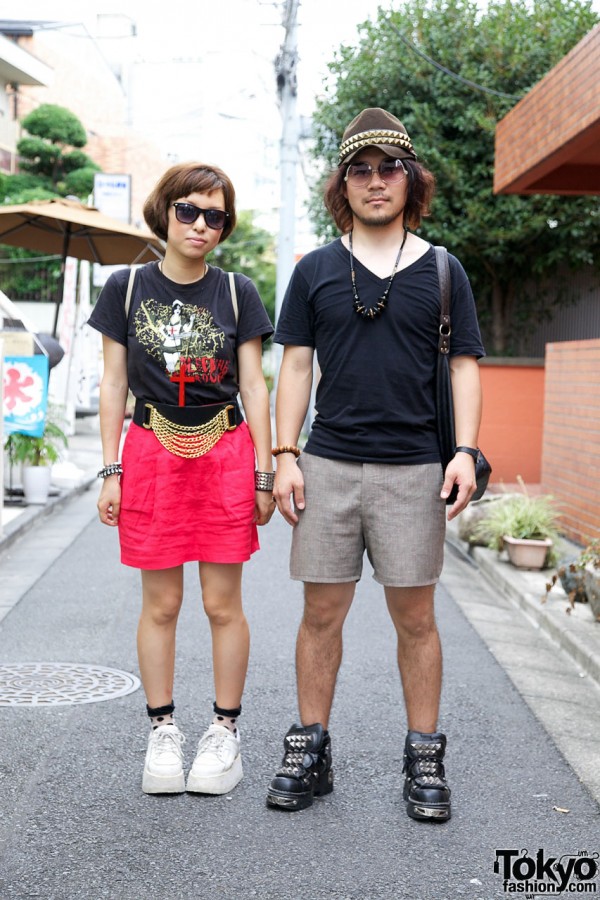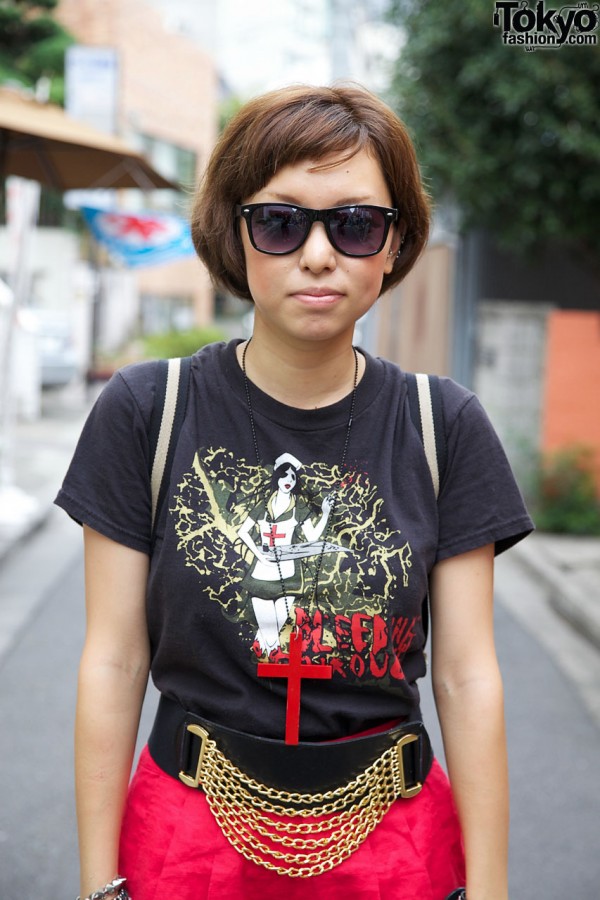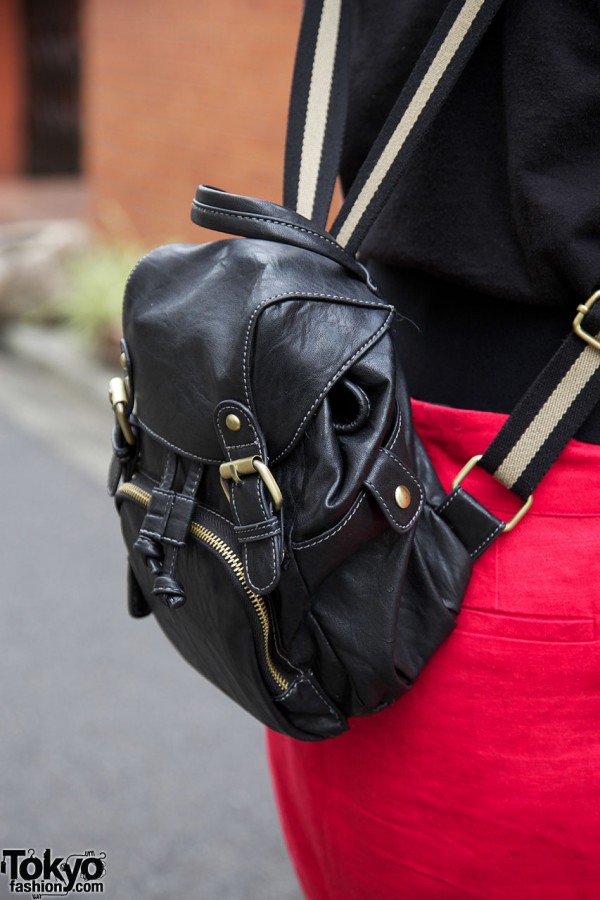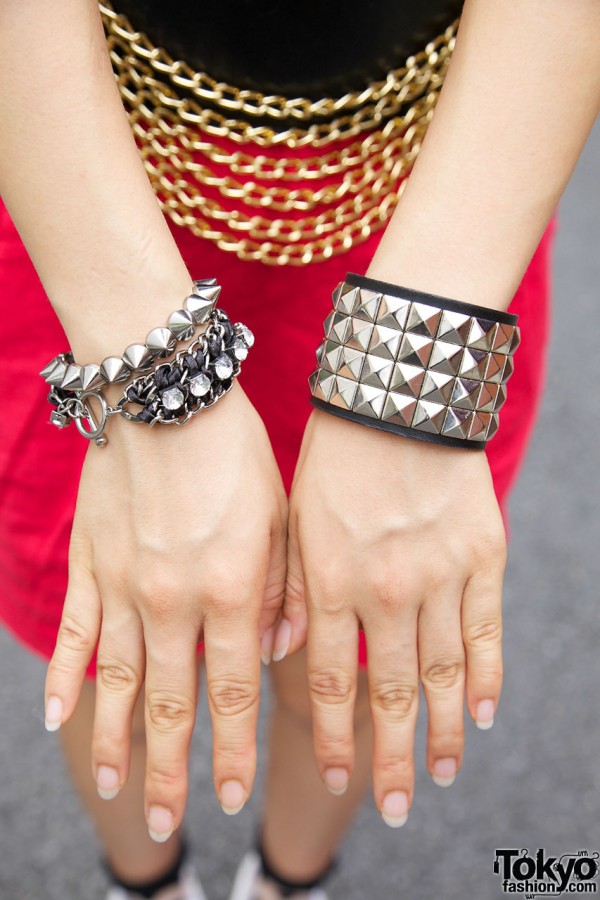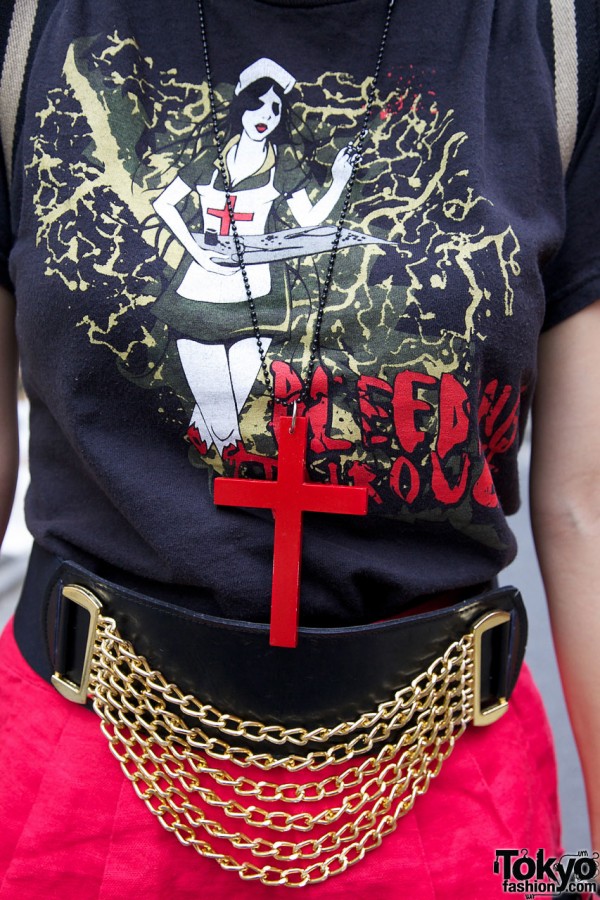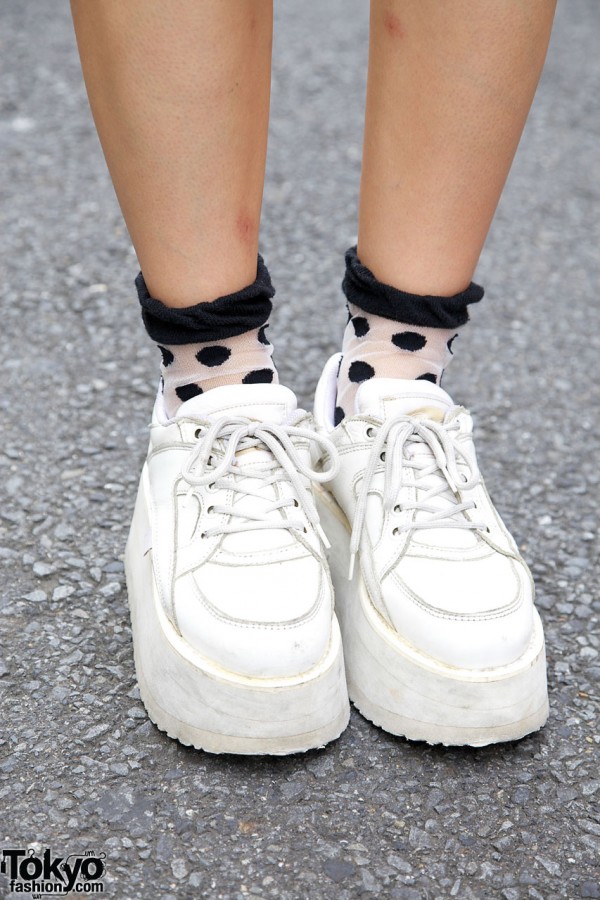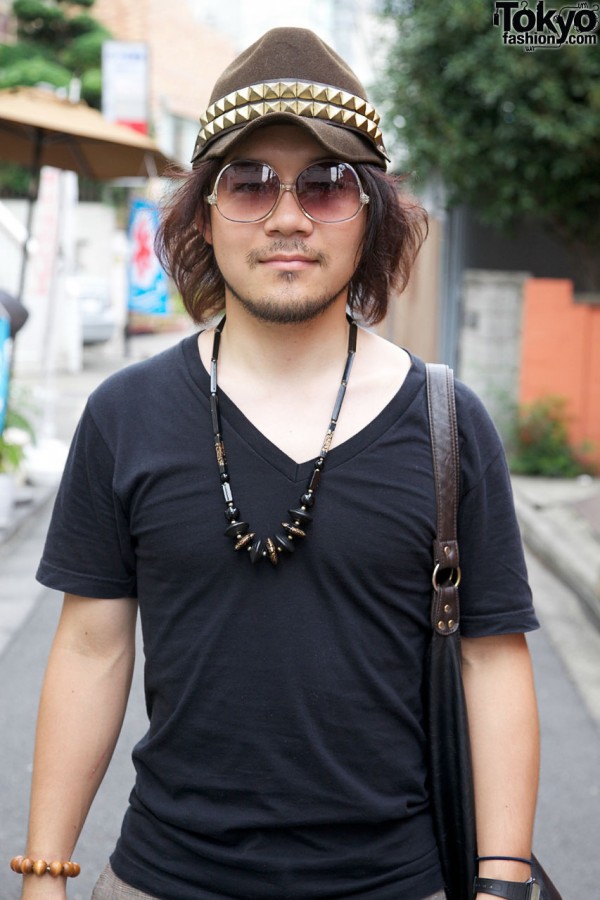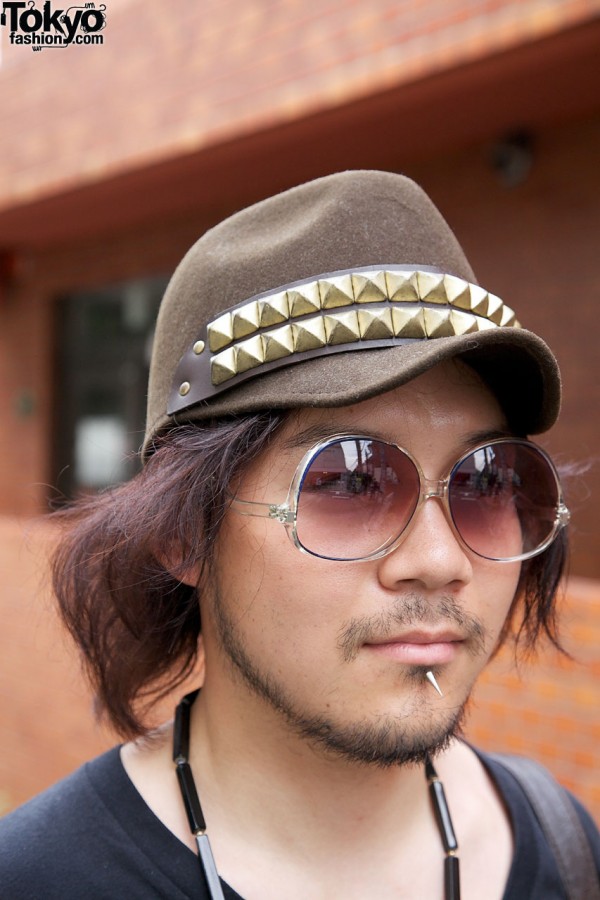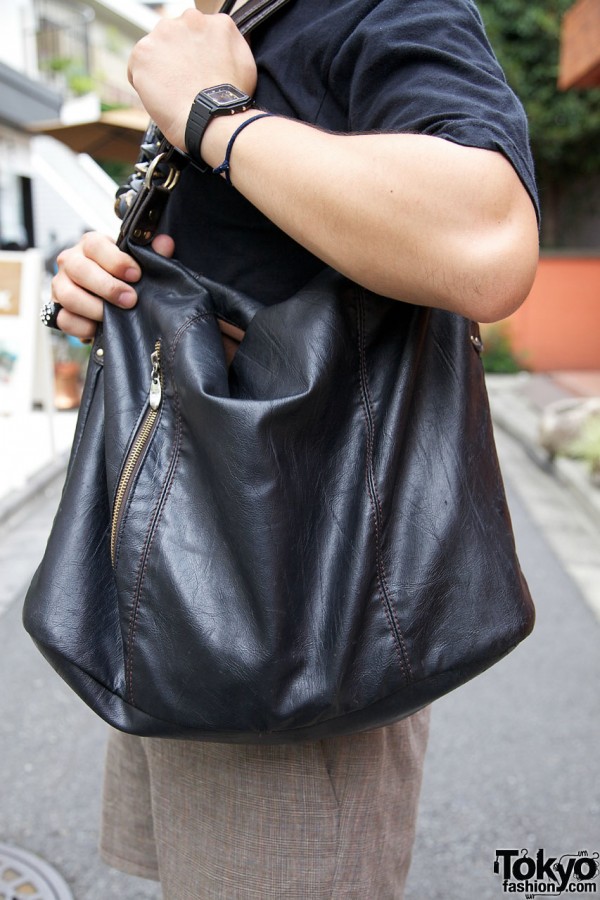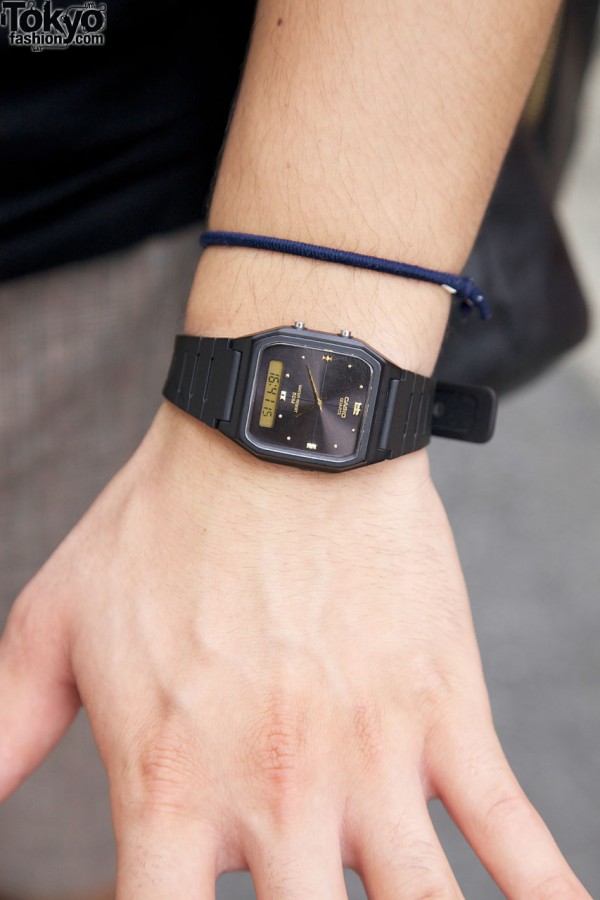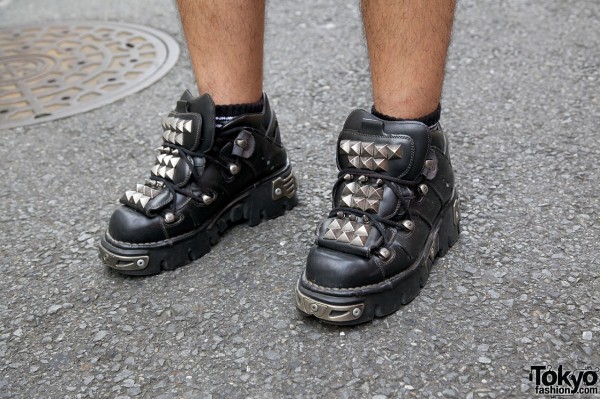 Click on any photo to enlarge it.