Japanese Hadouken! Fan in Mori Girl Style Fashion
This 16-year-old Japanese high school student was photographed in Harajuku. She told us that her entire outfit – which consists of an interesting hat, fur ear muffs, a knit shawl, a coat, a long flowing dress, untold other layers, and boots – came from various vintage and resale shops in Tokyo. Besides the boots, her entire layered outfit consists of the soft natural colors often associated with either the Mori Girl style or Yuru-Nachu. When we asked her about music, she said that her favorite band is Hadouken!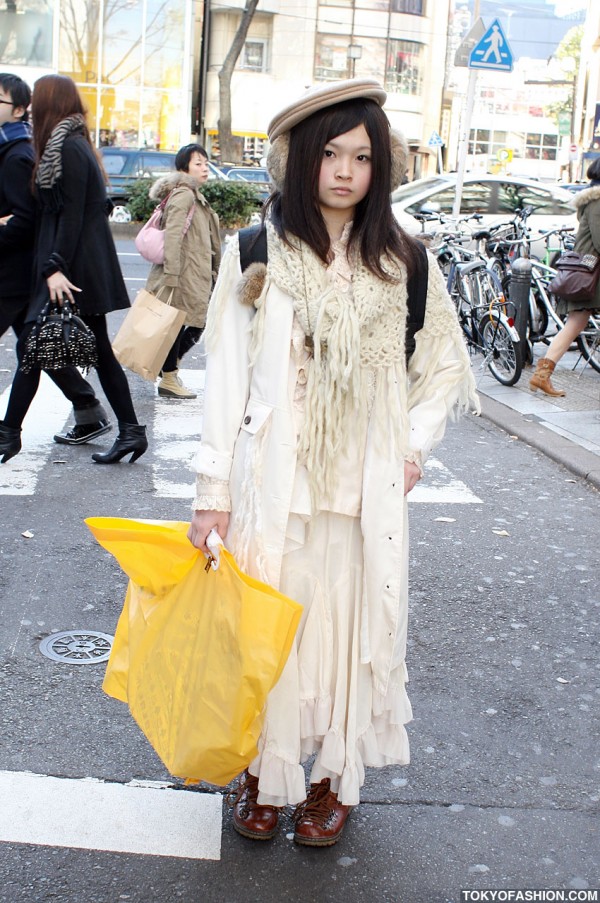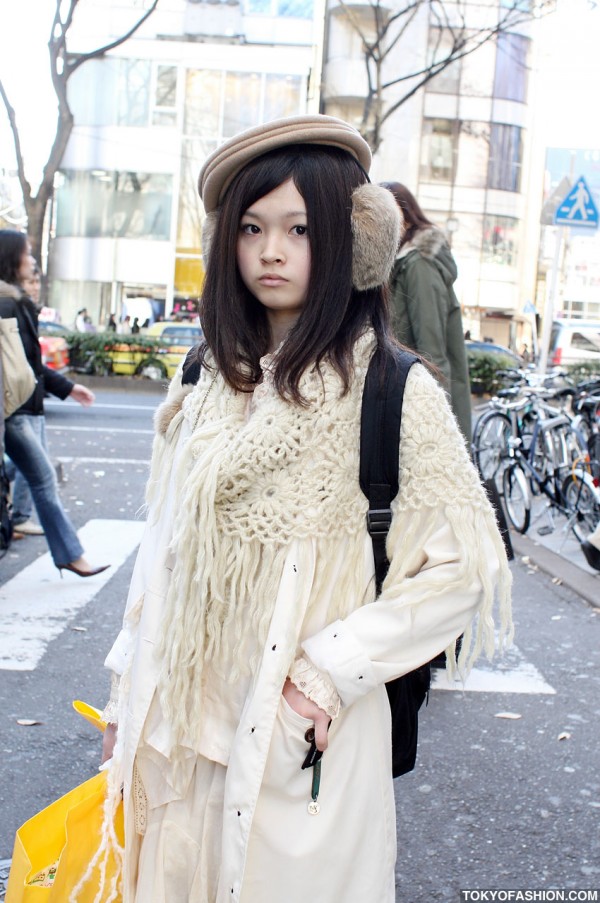 Click either of the pictures to enlarge them.