Japanese Momoko Doll Lingerie Fashion Show
Parco Shibuya is holding a lingerie fashion show through November 10, 2009, but the models aren't Japanese girls. No, they aren't guys either! The models are dolls from the extremely popular Japanese Momoko Doll collection. The show – "Miniature Lingerie Apartments by Momoko Doll" – is being held inside of the Logos Gallery on floor B1 of Parco #1.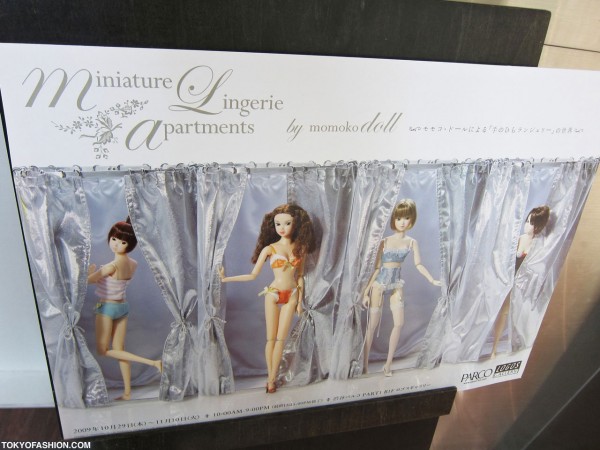 As implied by the exhibition's title, all of the dolls in the show are wearing lingerie – specifically, new releases as well as lingerie from previous Momoko fashion collections. Most of the dolls are the popular 1/6 scale, but in the center of the room are a group of 1:1 full-sized dolls clad in lingerie. There are also a few celebrity dolls, including a group of Momoko dolls dressed as the Japanese girl punk bank Scandal. Unfortunately for the otaku in all of us, the Scandal girls are dressed in their usual uniforms and not in lingerie (well, maybe under the uniforms, who knows?)
The setup of the show is pretty nice – including (as the title of the exhibition hints) miniature apartments for each group of dolls. The doll "apartments" are wooden boxes attached to the walls of the gallery, which make fine backdrops for the dolls. Included in the exhibition are a group of dolls dressed in 1/6 scale lingerie by the real Japanese lingerie and underwear company Kid Blue.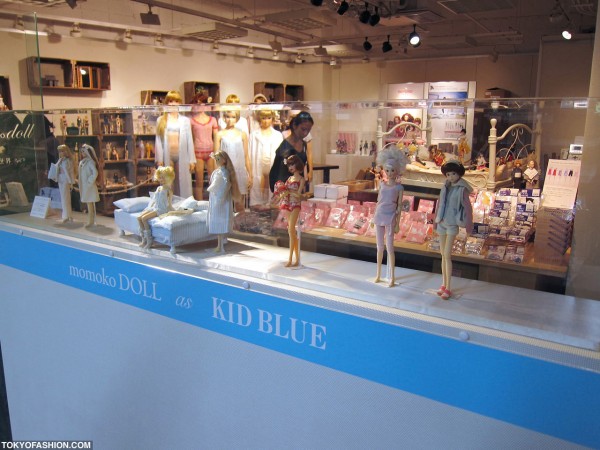 We brought back a bunch of pictures from the show to give you an idea of what it's all about. (You can click on any of the pictures to see them in high resolution.) There are many more dolls than what you see in these photos, so if you're into Japanese dolls – or lingerie – check it out for yourself. Entrance is free!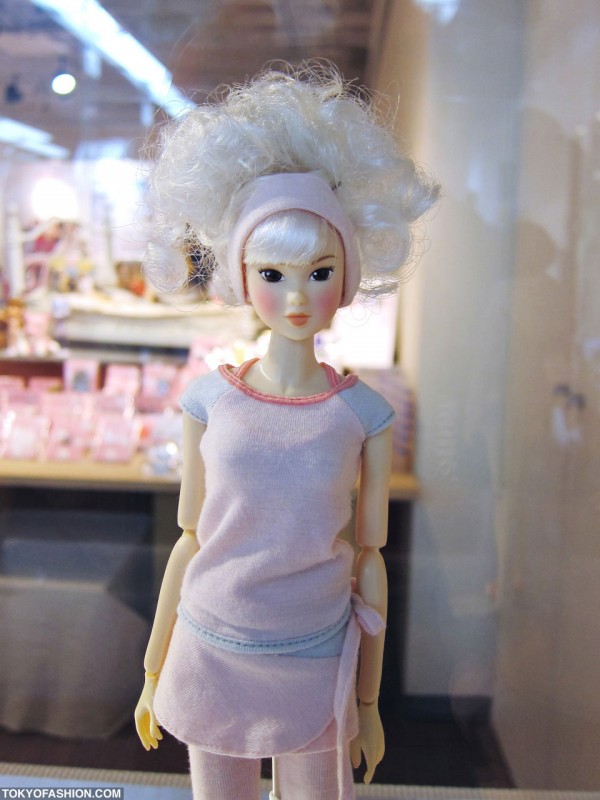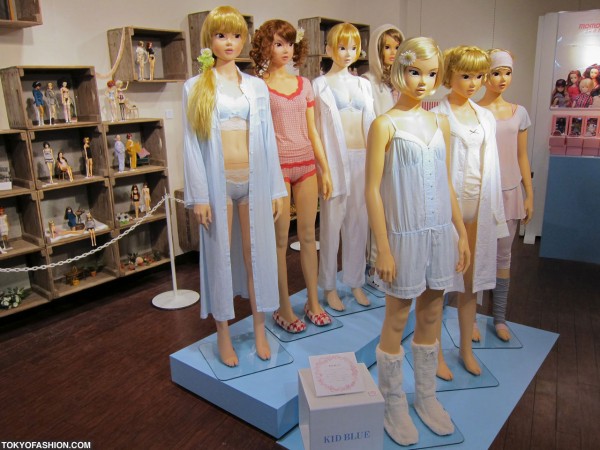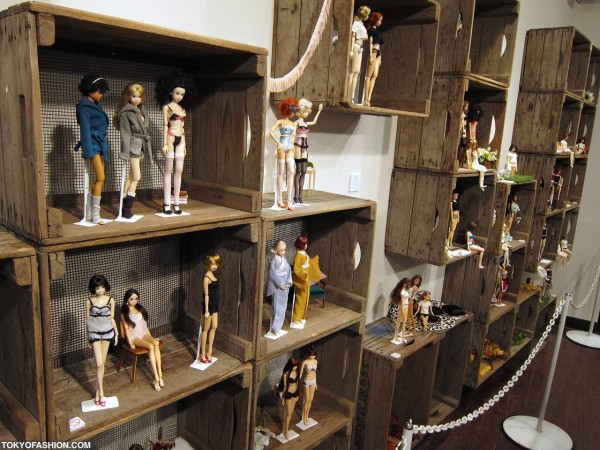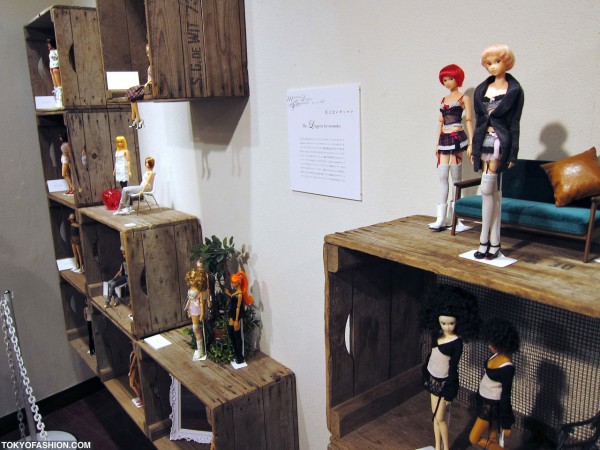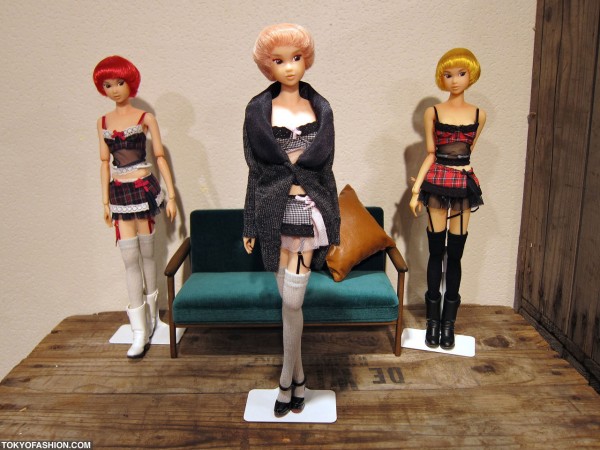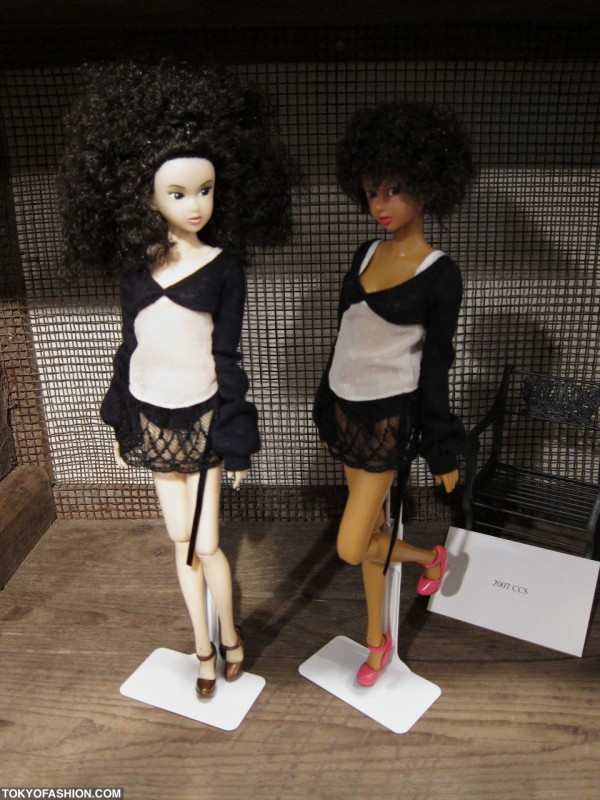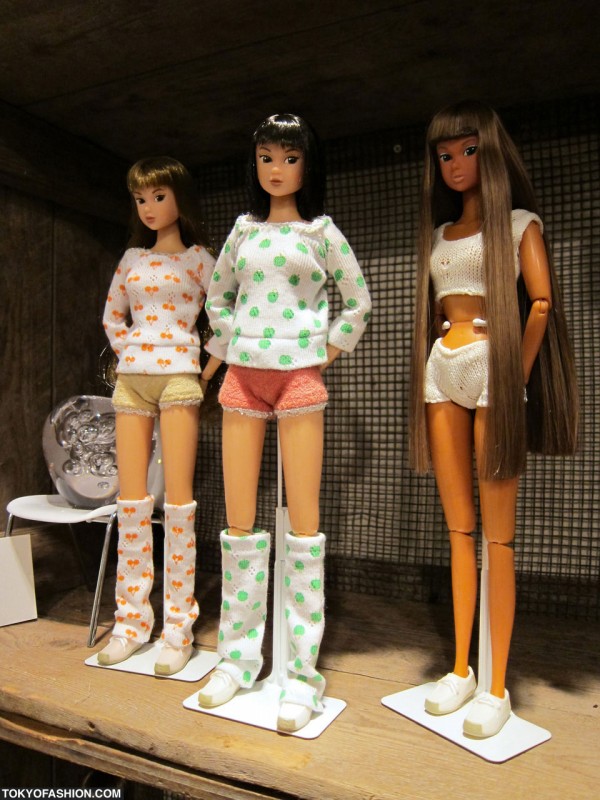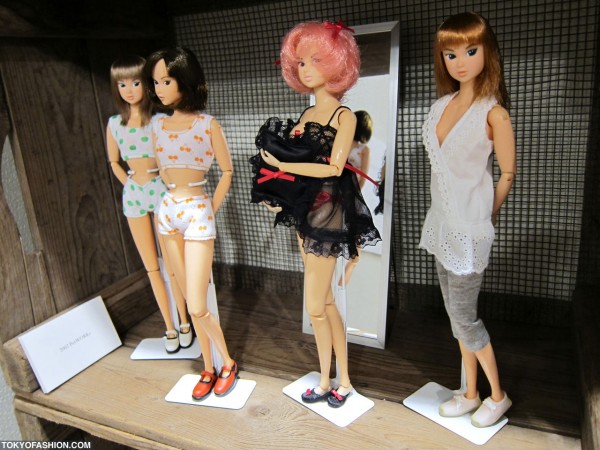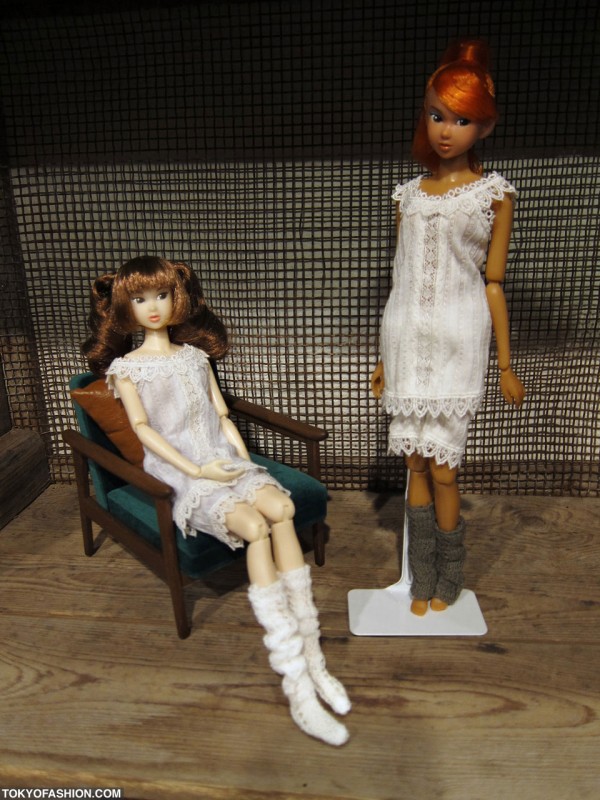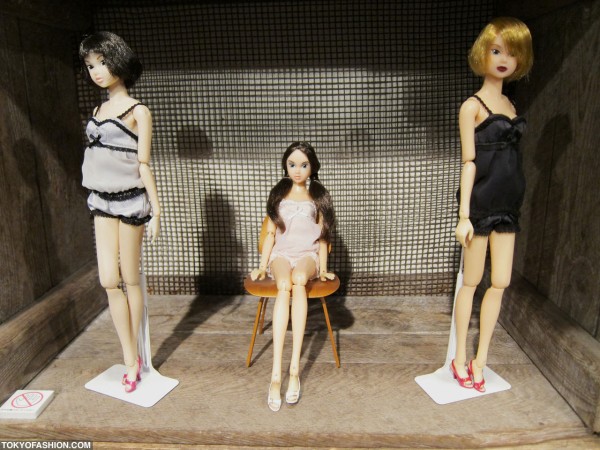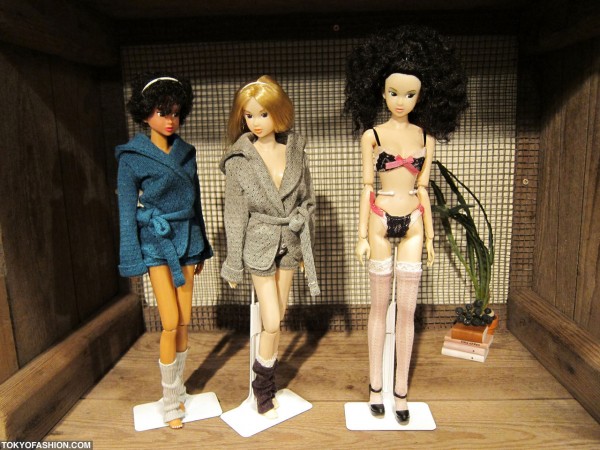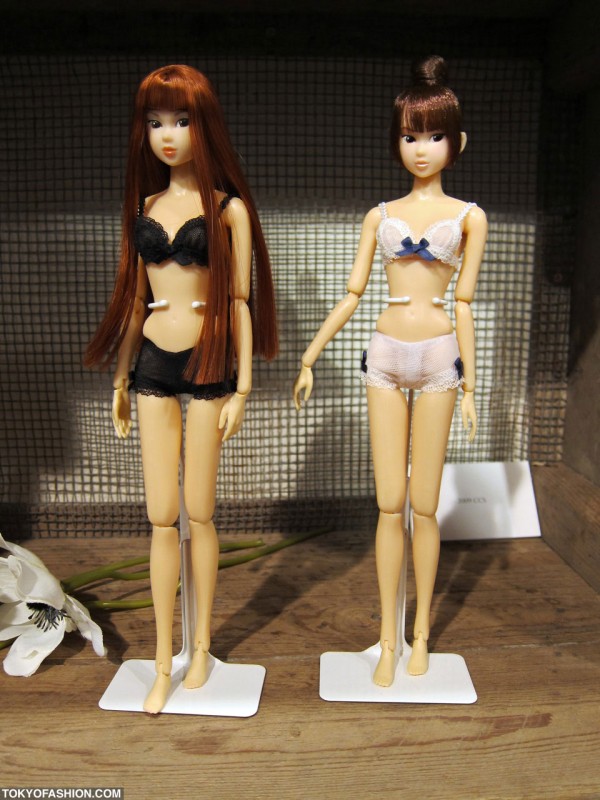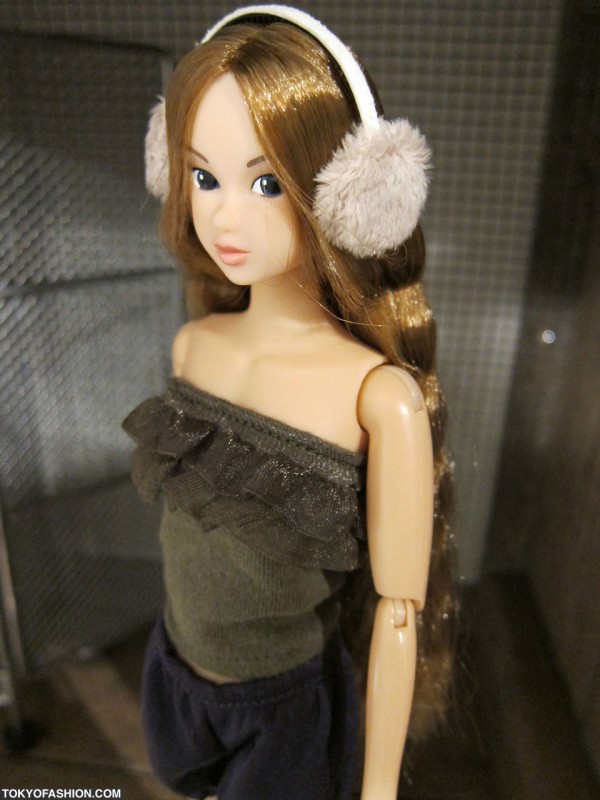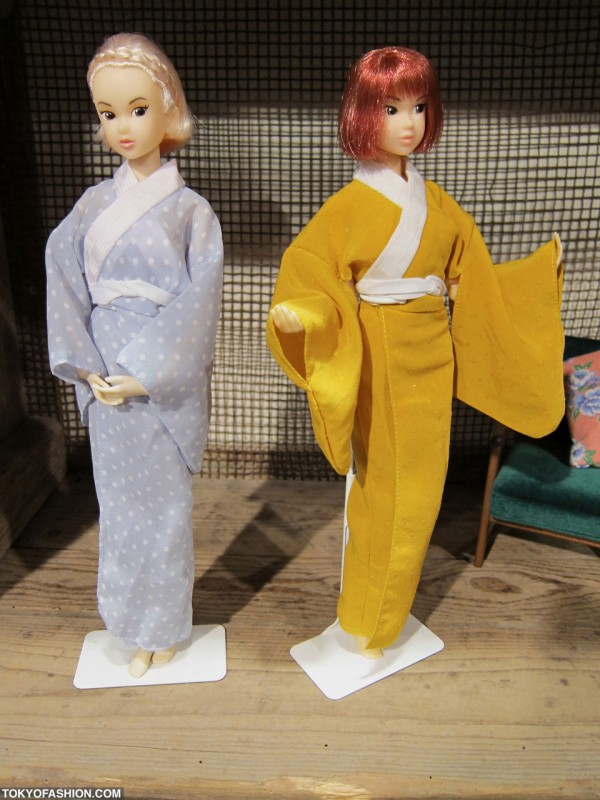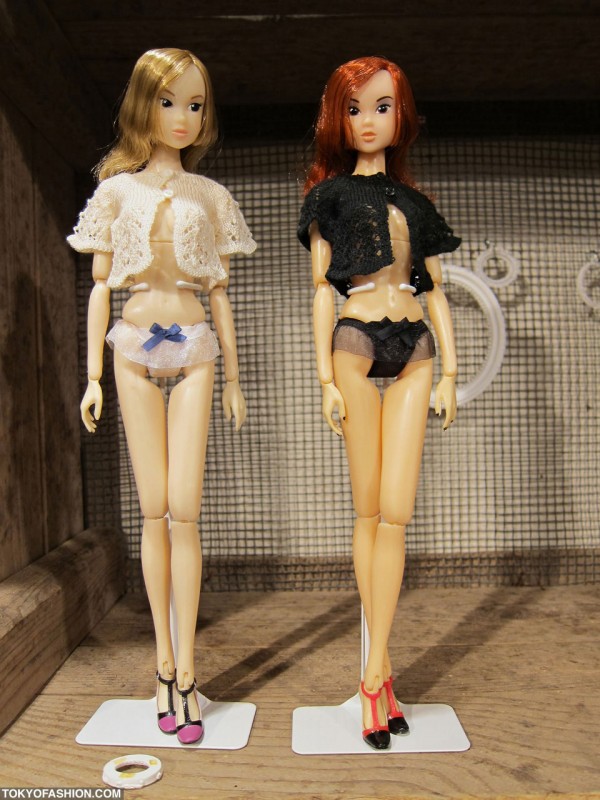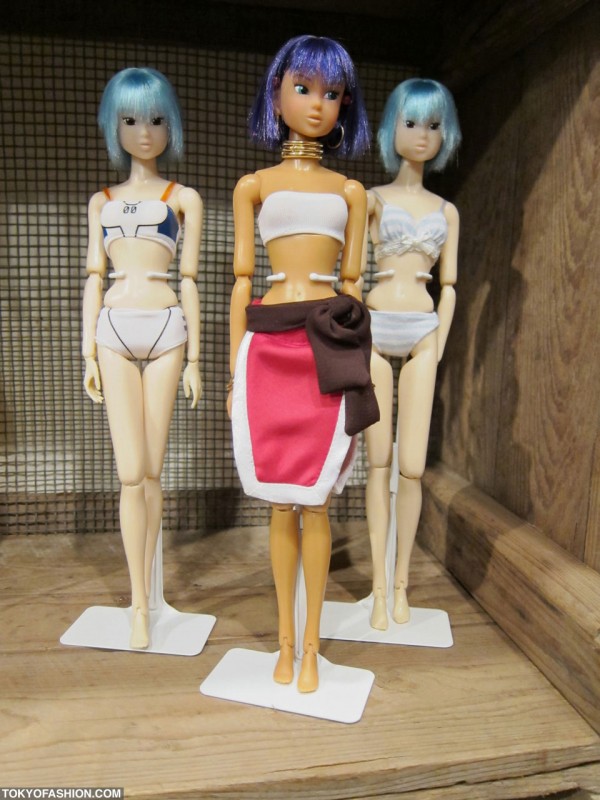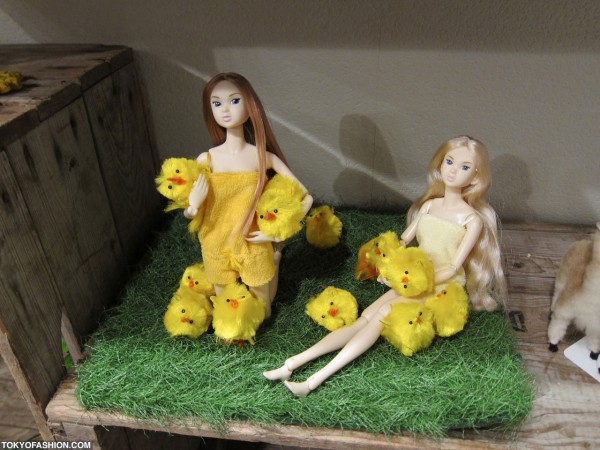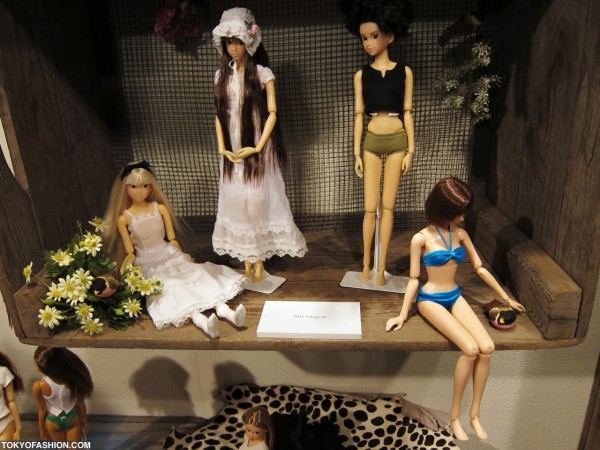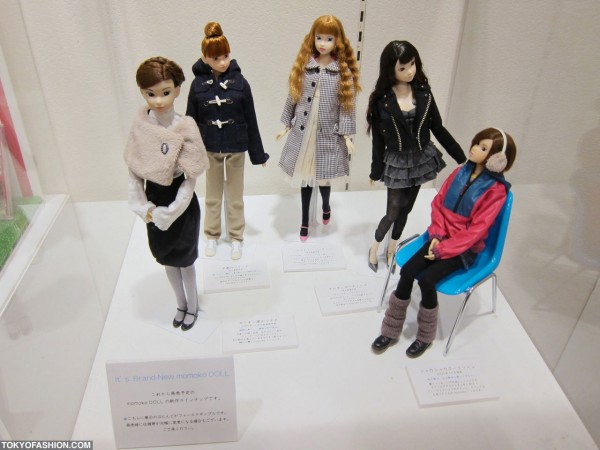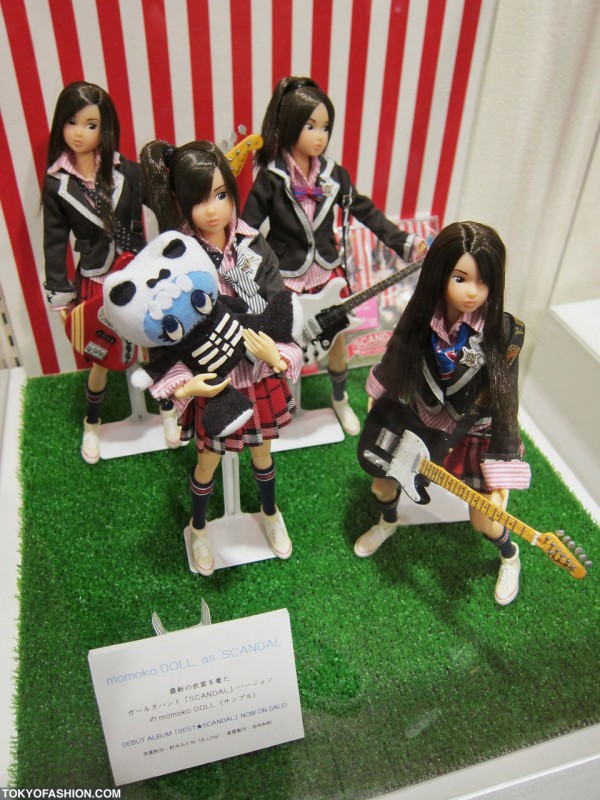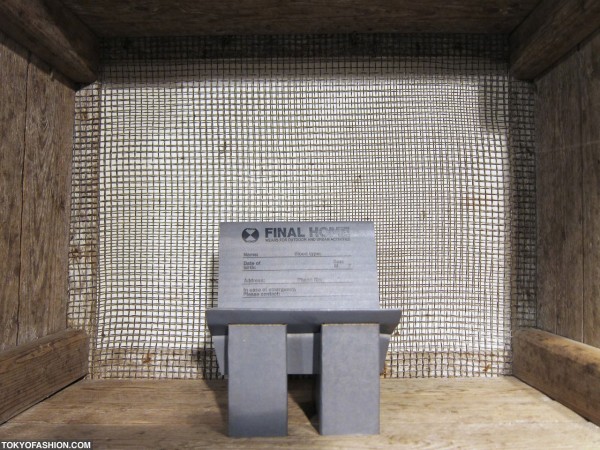 Click any of the photos to see them in high resolution.