Japanese Nail Art & Moccasin Boots in Harajuku
This cute 21-year-old Japanese college student – with short curly hair – was photographed on Cat Street in Harajuku. She told us that most of her fashion came from vintage/resale shops in Tokyo. She's wearing a slightly crumpled orange top hat, a mustard colored scarf from WEGO, a gray button-up jacket from Beams Boy over a colorful top, a black skirt with a flower pattern, black stockings, and tall vintage moccasin boots. Her bag choice is a backpack, which also came from a vintage shop. As is often the case in Tokyo, her nail art is off the charts – featuring colorful stars, hearts, and lots of jewels.
When we asked her about what she likes, told us that her favorite fashion brands are LGM (Love Girls Market) and Beams Boy and that her favorite singer is "Ayu" – aka Ayumi Hamasaki.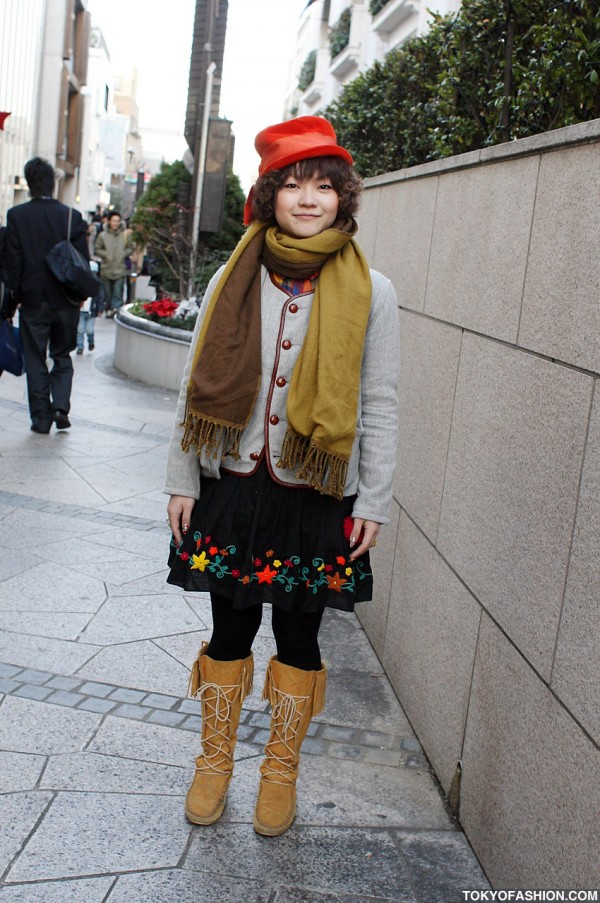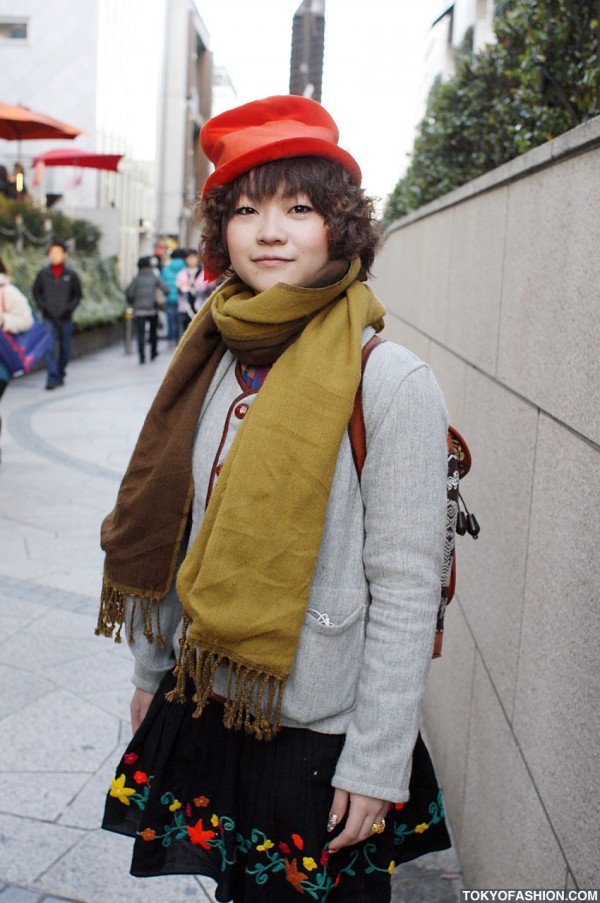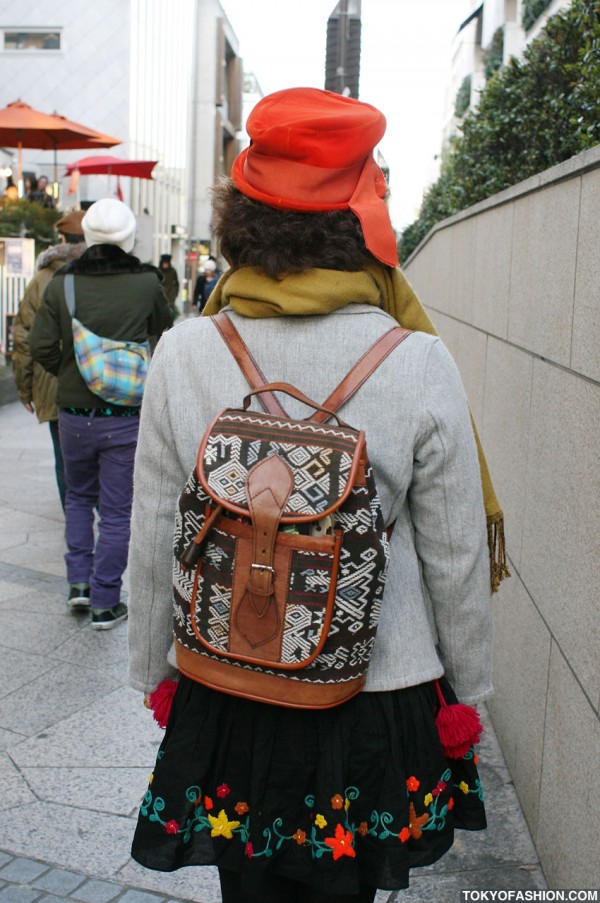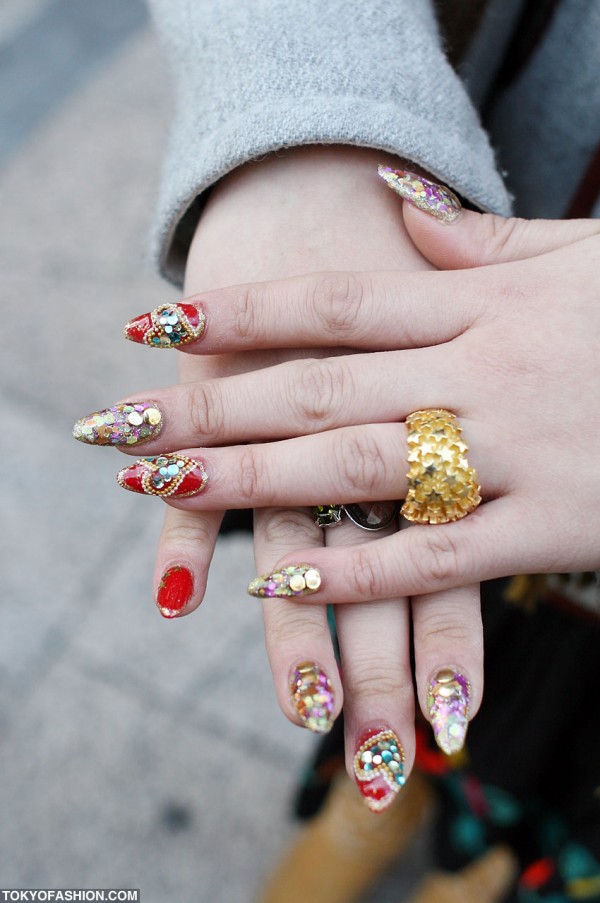 Click any of the pictures to enlarge them.