Tokyo street fashion photo of a Japanese punk guy out in front of Harajuku Station.
This Japanese punker guy has a pink and black Mohawk (known in Japan as a Mohican hairstyle) and is wearing a very old school punk outfit. He's wearing a leather studded vest covered in punk pins over a black print t-shirt, along with a studded bracelet, studded belt, cuffed jeans, and combat boots. His arms have numerous tattoos on them, at least one of which appears to be a manga (cartoon) character. We appreciate that he was nice enough to pose for our photo.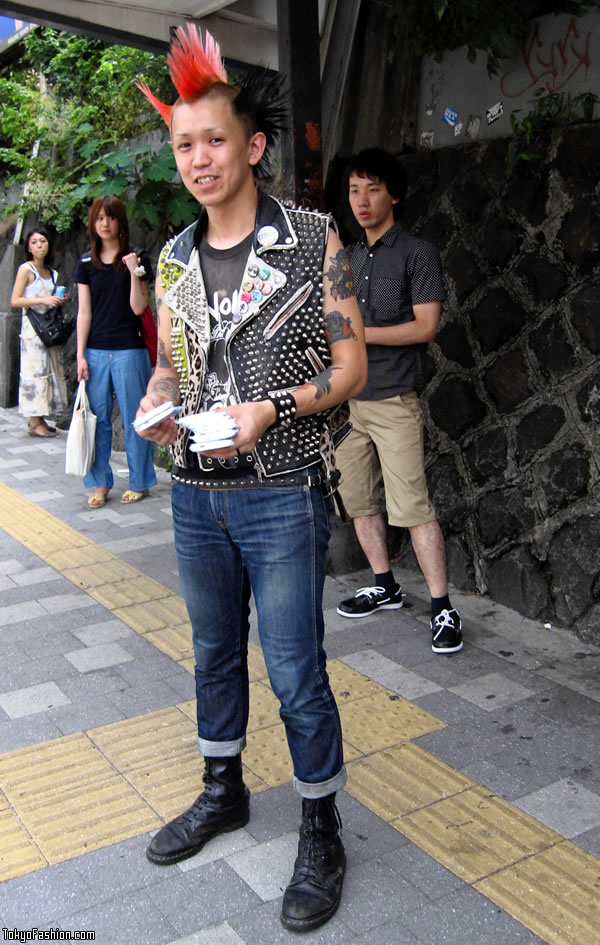 You can see a bigger version of this picture by clicking on the image above.