Jeanasis & Page Boy vs. Suicidal Tendencies & Vans
We met this trendy couple in Harajuku. On the left is Mika Mellow, a 24-year-old furita (temporary worker). Her outfit consists of a Union Jack knit top from Jeanasis, a pink skirt from Page Boy and a camel wool duffel coat with toggles. Her accessories from Page Boy and 3Coins include a grey fringed scarf and fur mittens.
Mika's black cross-body purse is from Jeanasis; she's also carrying a Milkfed canvas bag. White and black polka-dot tights and black t-strap shoes from Oriental Traffic complete her outfit.
We asked Mika about her favorite fashion labels/brands and her answer was f.i.n.t, W Closet and mbok. Her favorite musician is Tommy Heavenly (an alter-ego for Tomoko Kawase). You can see more photos of Mika Mellow on her blog.
The cool guy on the right with glasses and a Suicidal Tendencies flip bill trucker hat is Mac, a 23-year-old student. His tops are from United Arrows, Green Label and Relaxing and include a graphic t-shirt, gray hoodie and black puffy quilted jacket. His black pants are from Dickies. Mac is also wearing black Vans sneakers and carrying a black backpack from Outdoor Products.
Mac said is favorite music genres are rock, soul, jazz and hip hop.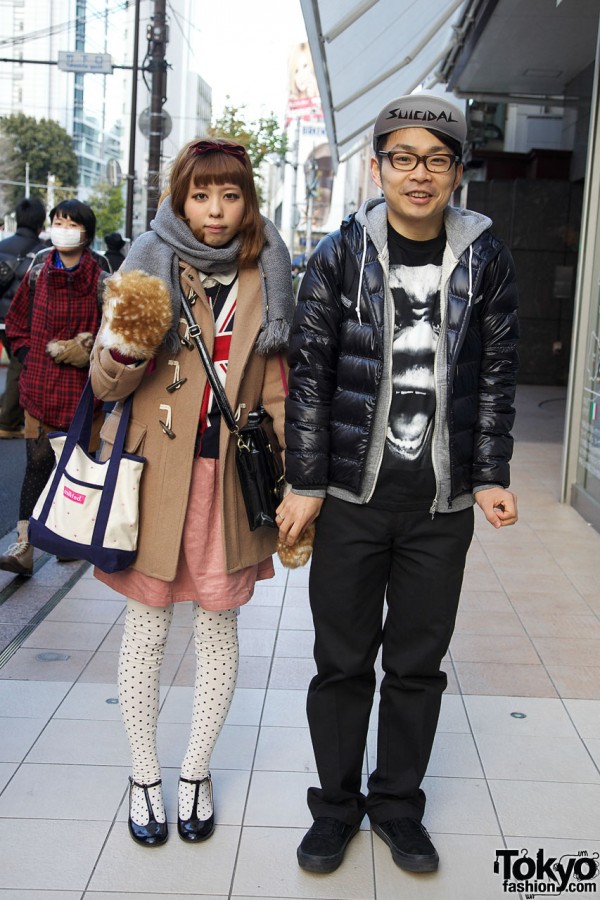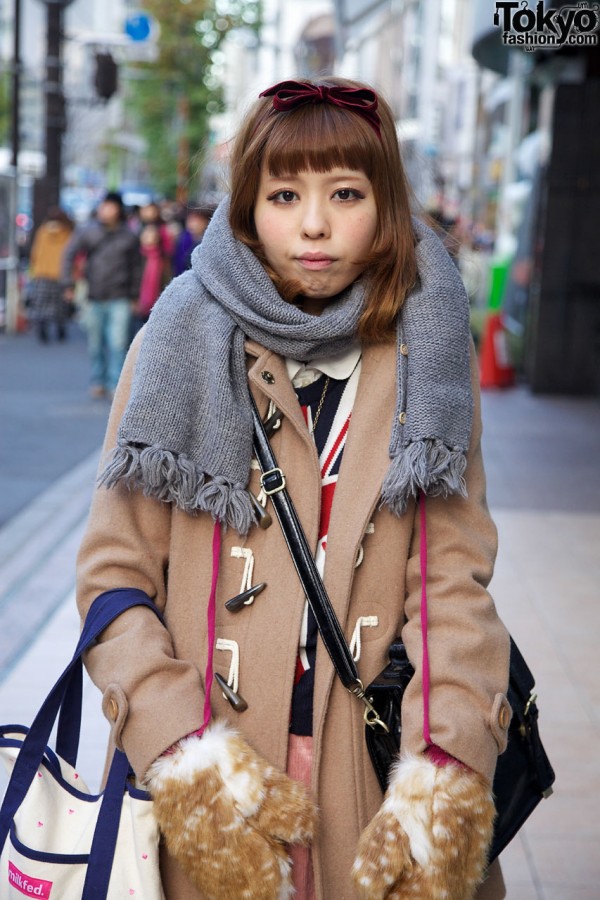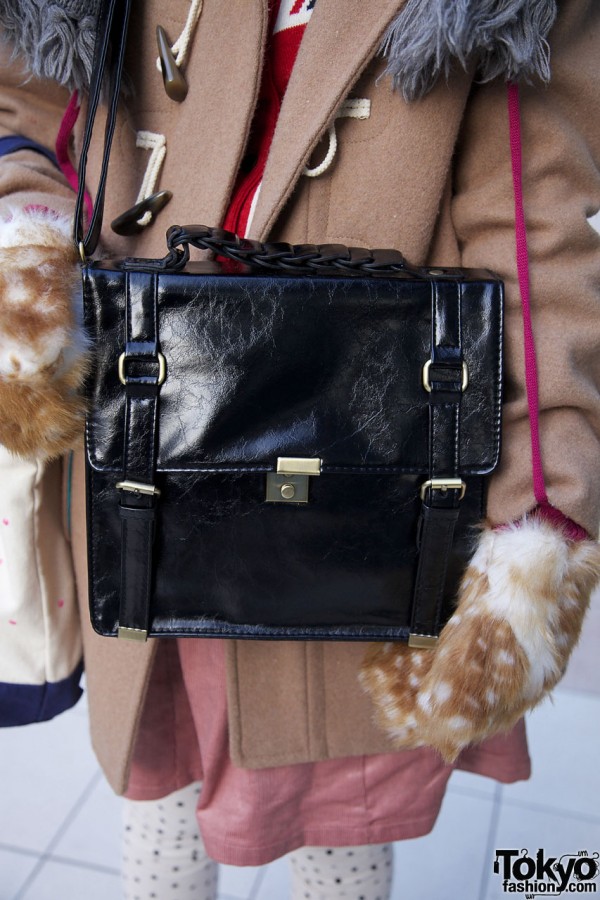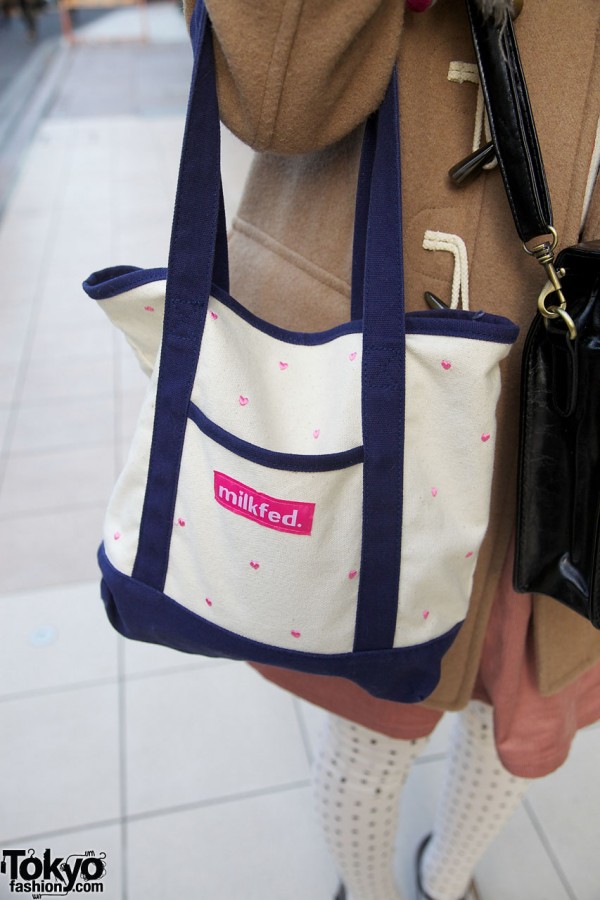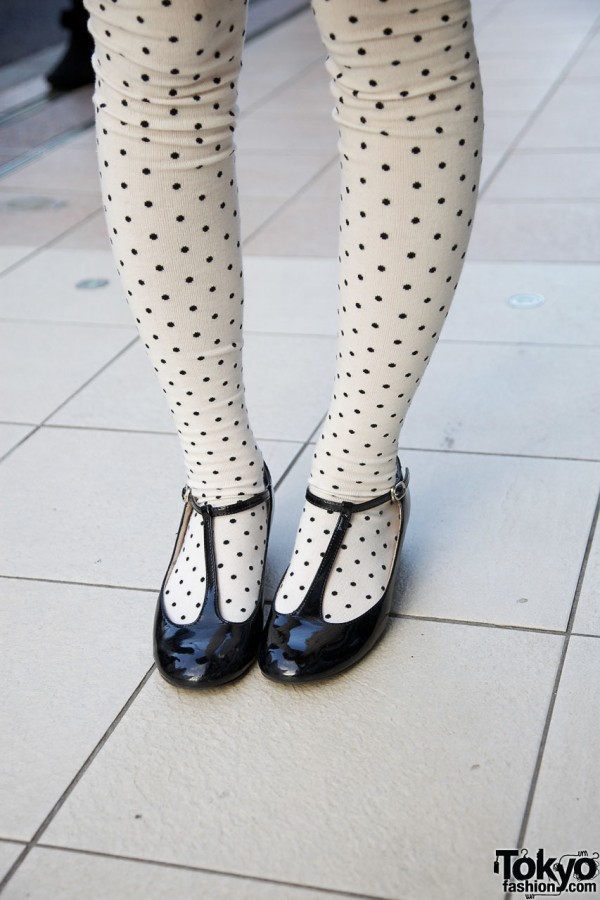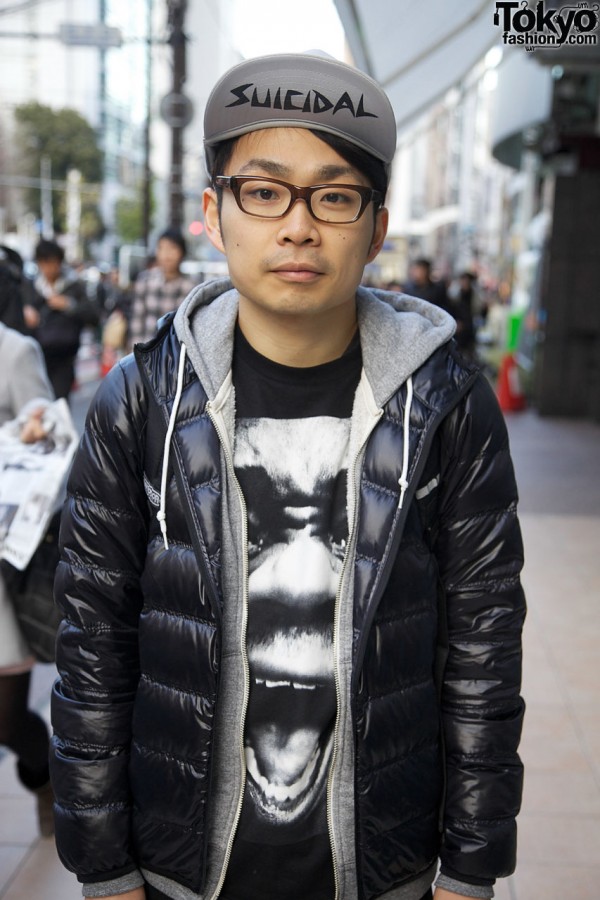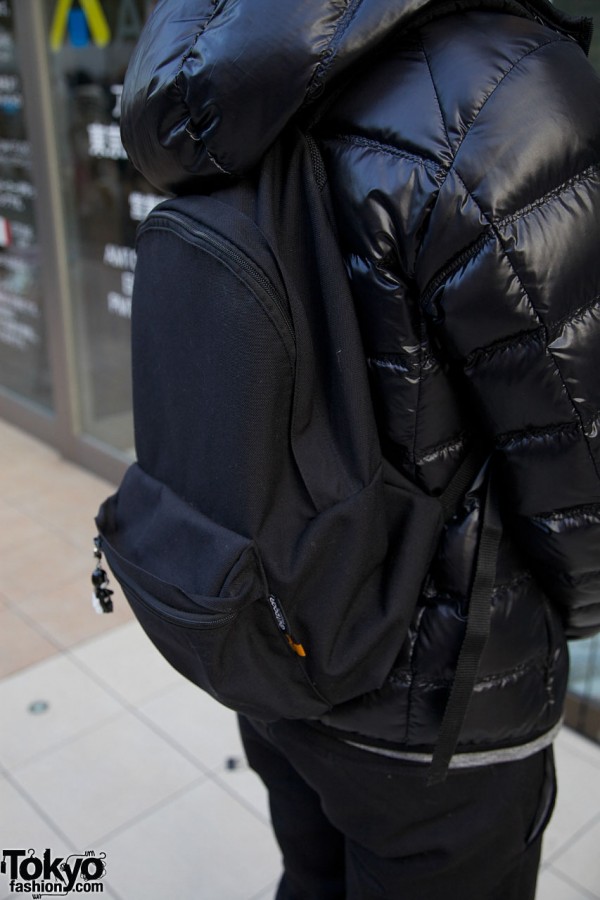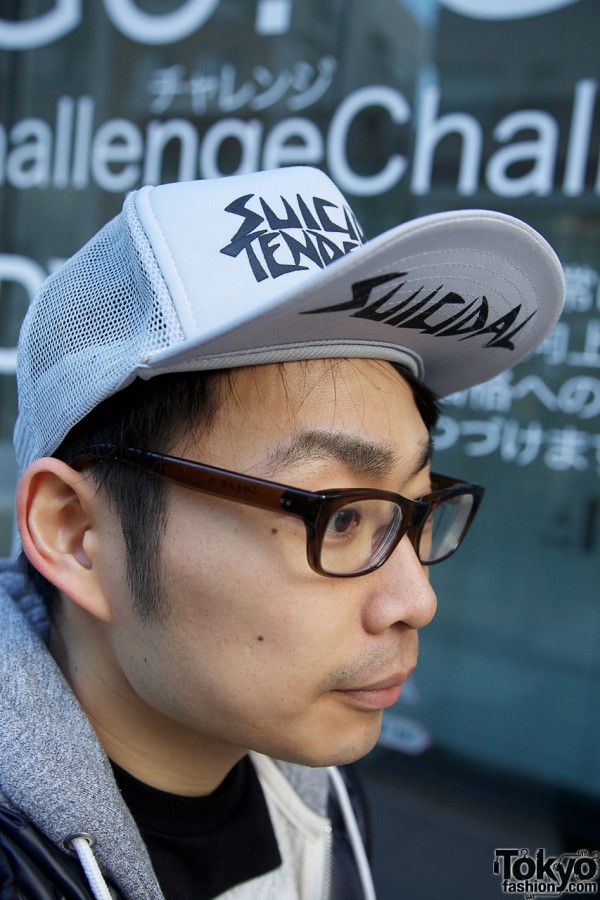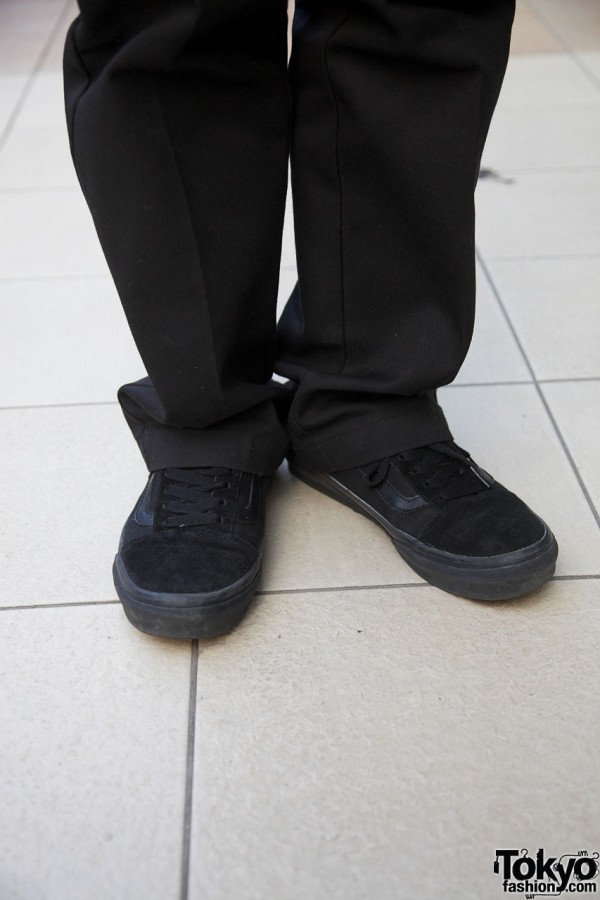 Click on any photo to enlarge it.