Jeremy Scott x Adidas Artillery Sneakers in Harajuku
This Japanese girl with cool makeup and a great black bob hairstyle was photographed on Cat Street in Harajuku. Her outfit is simple, but it totally works. She's wearing Jeremy Scott x Adidas Artillery Hi sneakers in the green / black / snakeskin colorway. She's also wearing a patterned dress over a black shirt and black stockings. Her purse choice is a black leather shoulder bag.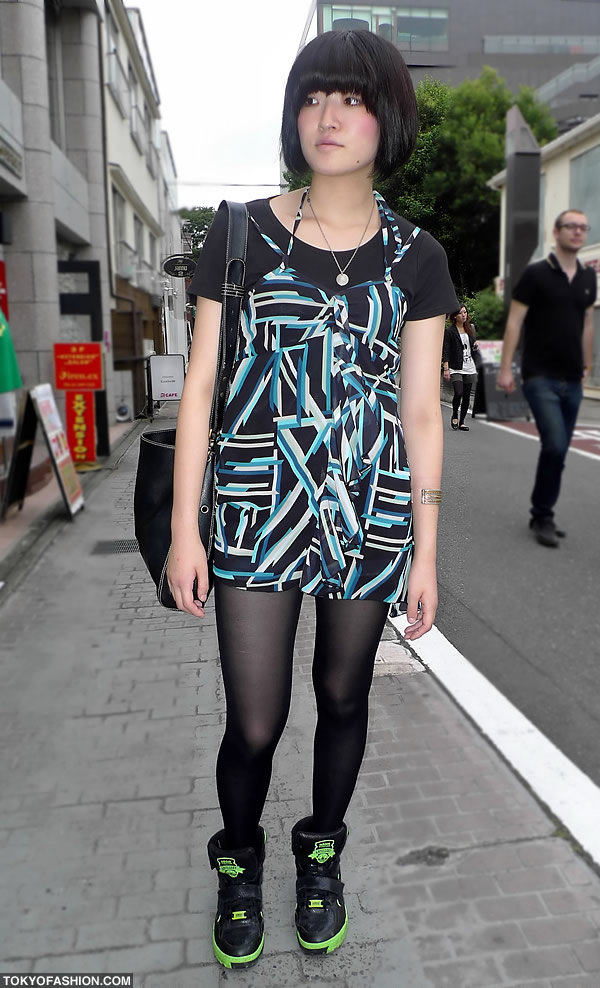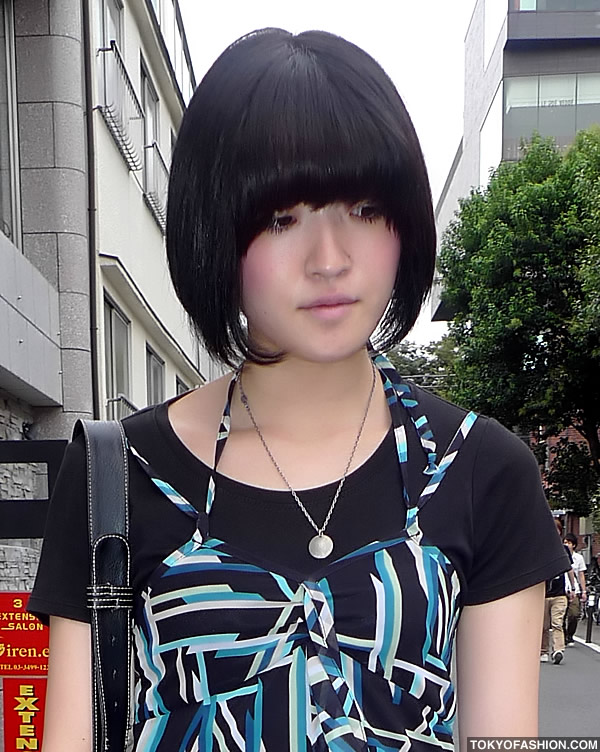 Click the top picture to blow it up.