Jeremy Scott x Adidas vs. Jeffrey Campbell Buckles
This cool Japanese couple is Masayoshi (left), a 20-year-old student and DJ, and Mami (right), a 19-year-old freelancer. Masayoshi is wearing a black graphic t-shirt and silver satin jacket from a resale shop. His black pants are the dropped crotch (sarueru) style. His black hat from Hysteric Glamour features silver spikes and eyelets on the bill.
Masayoshi's eye-catching triple-tongue shoes are Jeremy Scott for Adidas. His backpack is from Ortlieb. He has a sign displayed with text that seems like it might be from a graphic novel, or maybe it's his personal message. He also has some cool jewelry, including a silver cuff and silver-studded wristband. He's wearing one black fingerless glove.
On the right, Mami has a cute blond bob haircut. Her black satin jacket is from Phenomenon and her black t-shirt is from Giza. She's wearing black and white spandex leggings from Uniqlo that she customized. Mami's black Jeffrey Campbell wedge shoes with lots of buckles are similar to another pair we've recently seen from Chloe Sevigny for Opening Ceremony.
Mami's accessories include headphones from WESC (We are the Superlative Conspiracy).
Since he's a DJ, Masayoshi's favorite brands are Audio Technica and Pioneer. His favorite music is underground and hip hop. Mami's favorite brand is Adidas Original and she likes listening to De De Mouse.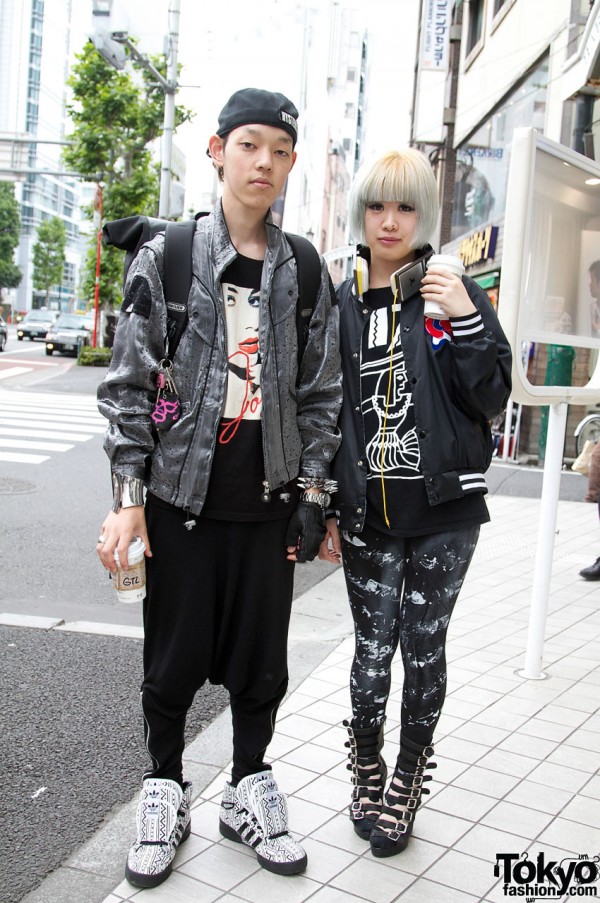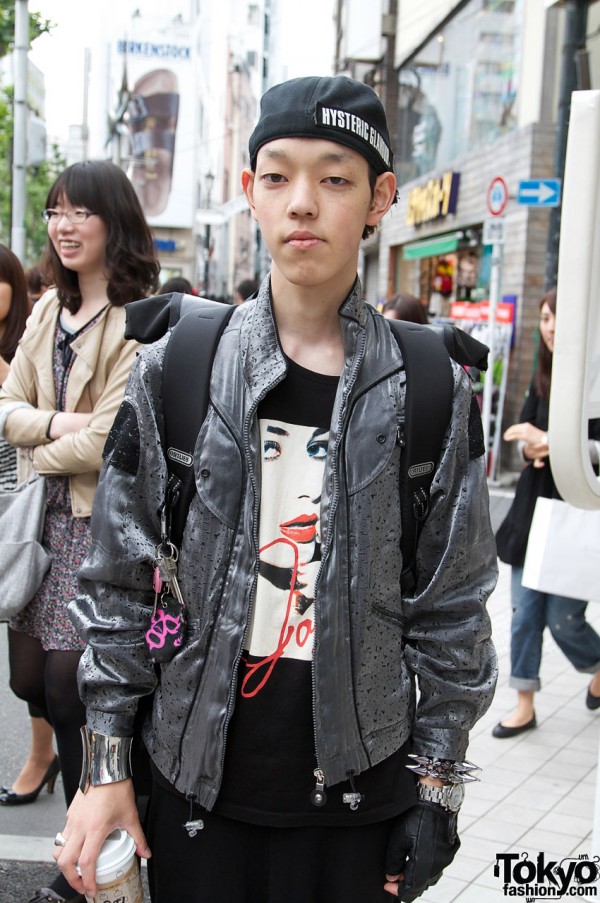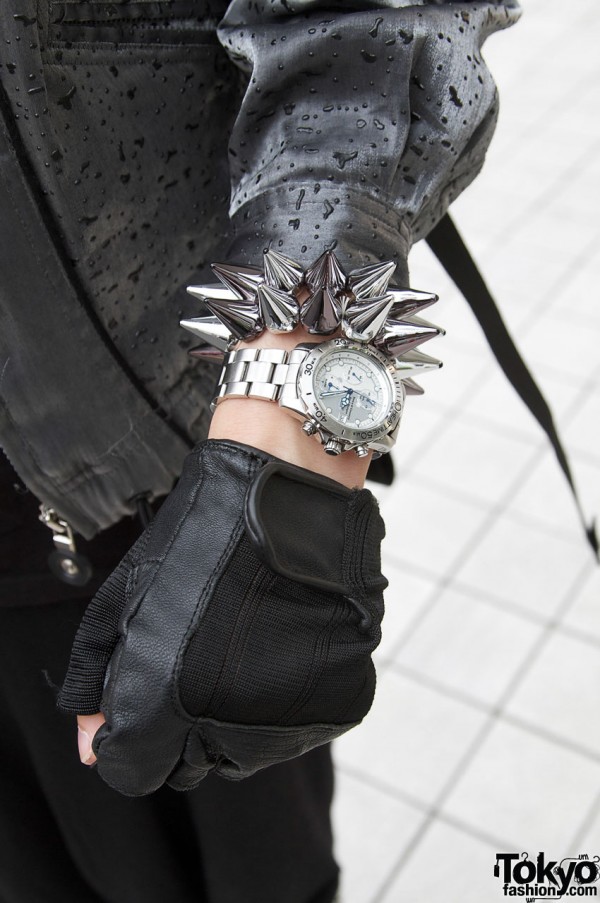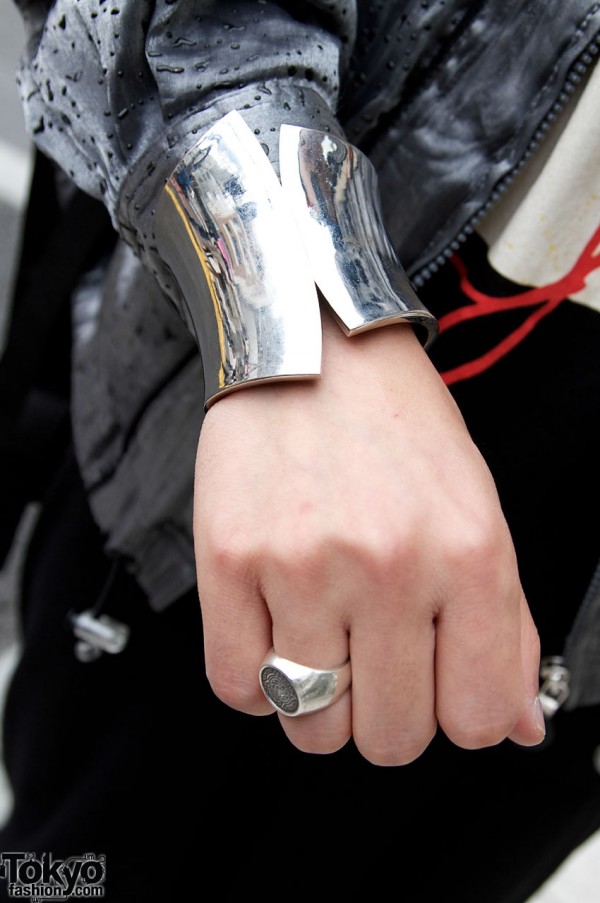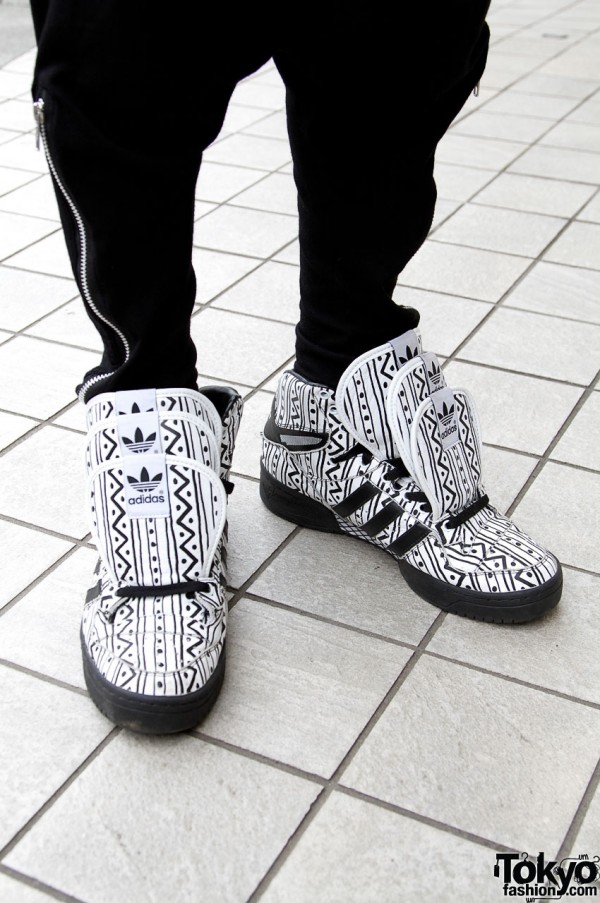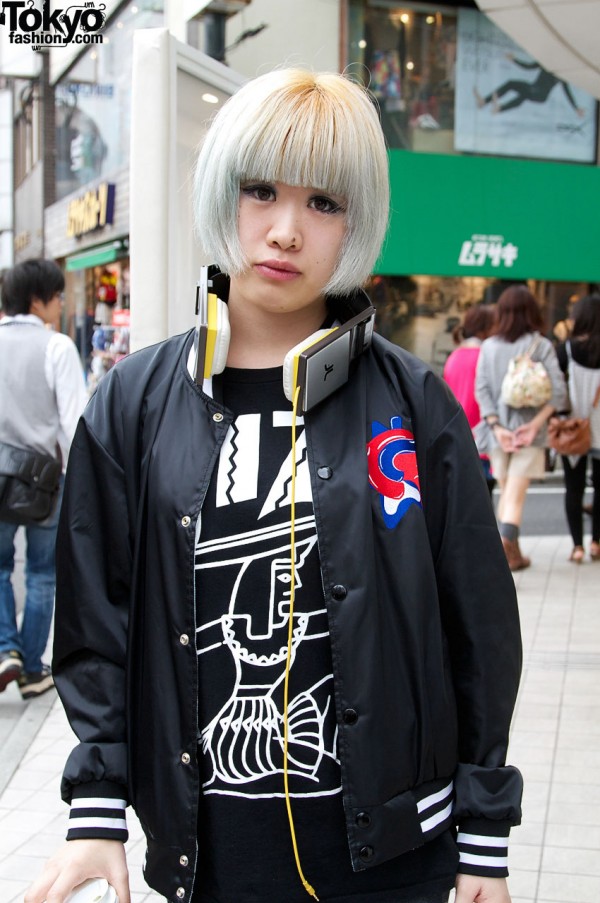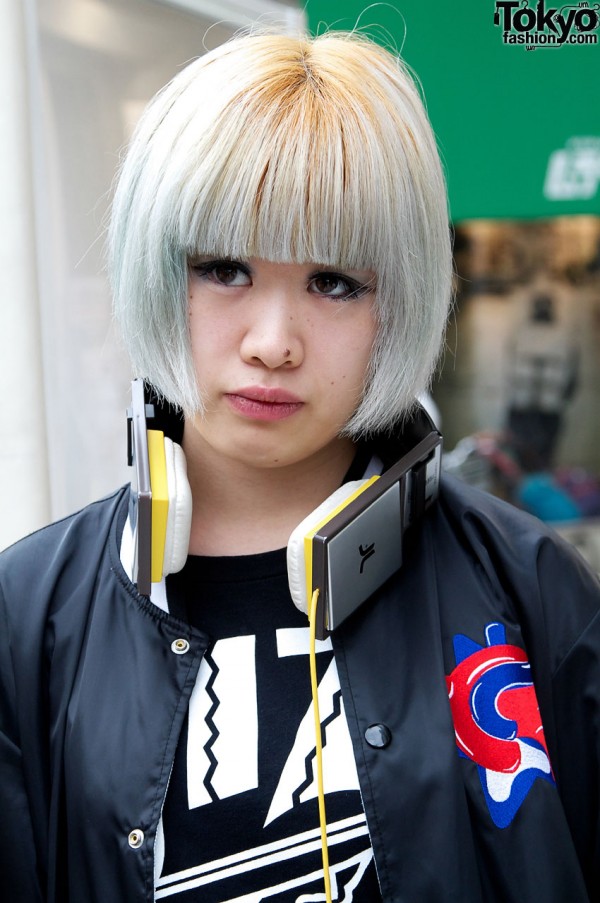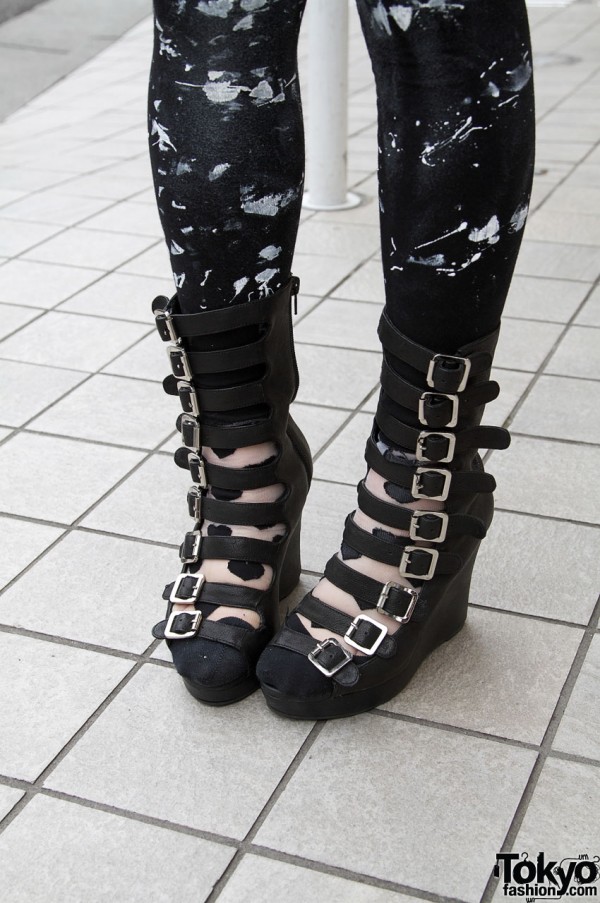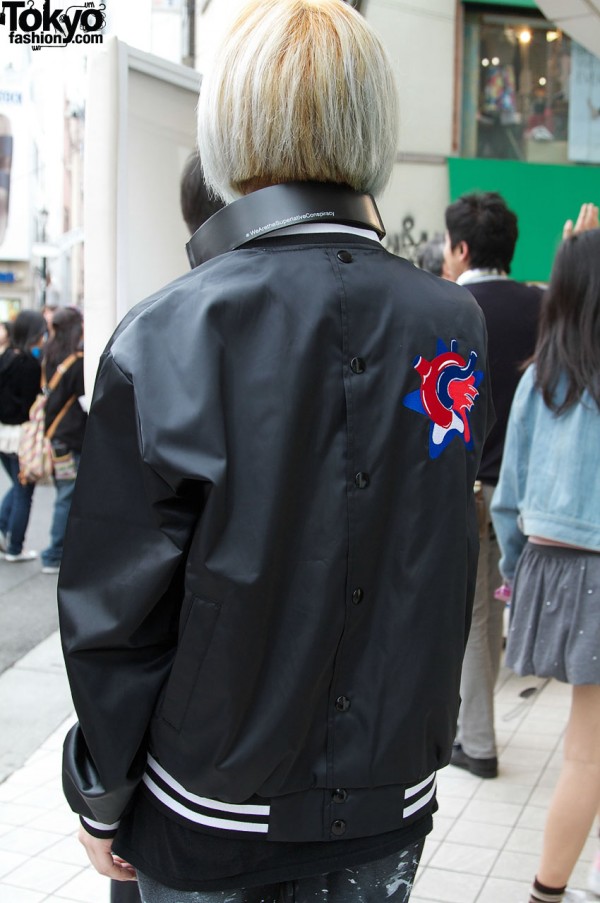 Click any photo to enlarge it.