Katy Perry x H&M Harajuku x DAA
H&M Harajuku is currently collaborating with American singer Katy Perry and other bands, artists, and fashion designers as part of the DAA project. DAA stands for Designers Against AIDS and all of the H&M stores worldwide are promoting the sale of these fashion collaborations as a way to raise awareness about the fight against AIDS – and raise money to help the fight.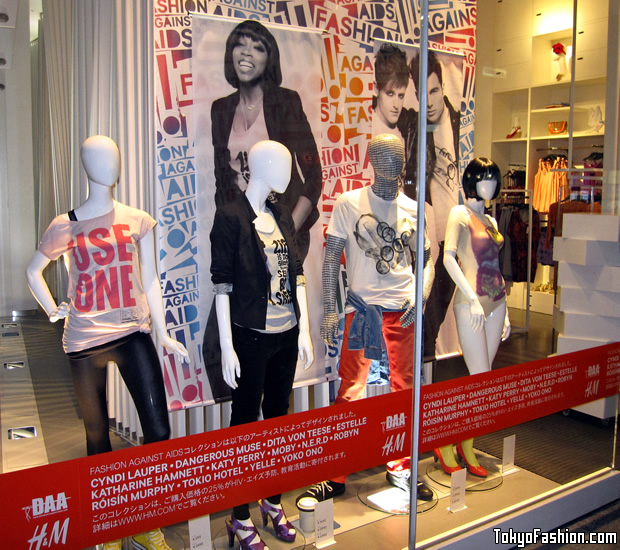 The designers involved in the new H&M x DAA collaboration include Katy Perry, Roisin Murphy, Pharrell Williams/N.E.R.D., Estelle, Yoko Ono, Dita Von Teese, Cyndi Lauper, Tokio Hotel, Yelle, Robyn, Dangerous Muse and the legendary Katharine Hamnett. Most of the designs are t-shirts, but there are other items as well, like Katy Perry's designer bodysuit. All of the clothing items in the collection are made of organic cotton to promote eco-friendliness along with the fight against AIDS.
Katy Perry did more than just collaborate on clothing for H&M, though – she actually showed up at H&M Harajuku on Wednesday to support the cause and to play a few songs for her Japanese fans. Perry was already in Japan, finishing up her successful Japanese tour with two end-of-the-week shows in Tokyo. In case you missed her shows, she'll be back in Japan in August for Summer Sonic.
No word on whether any of the other artists and musicians involved in the project are planning to appear at H&M Harajuku, but we'll let you know if we hear anything.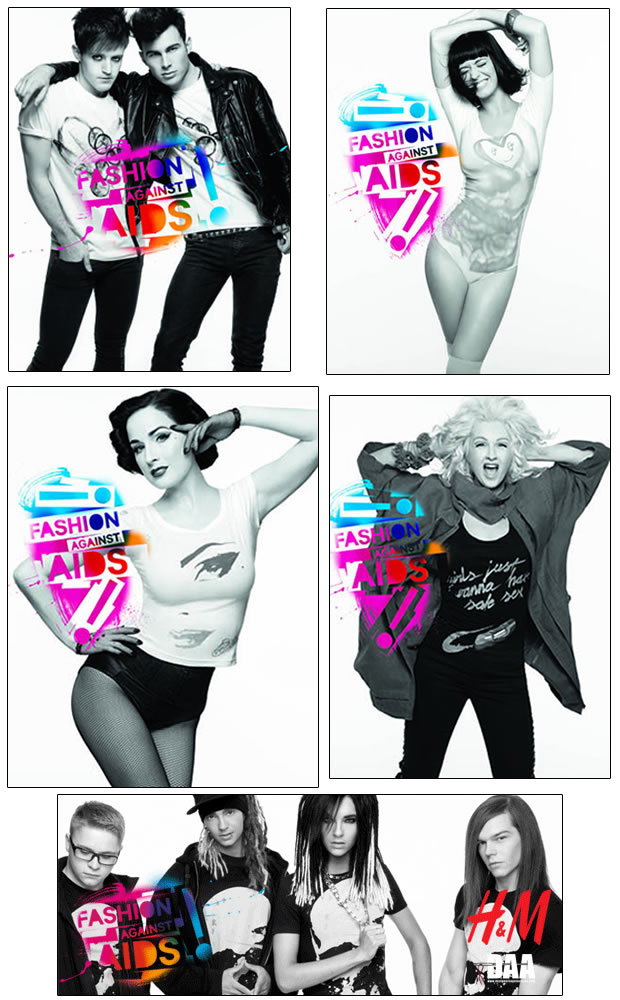 The H&M x DAA collection is available now at H&M Harajuku. All items are limited, so if you're interested you'll have to hurry to get them before they're gone.
Whether or not you like these specific pieces, TokyoFashion.com is happy to see H&M, Katy Perry, and the others involved in this project putting money and PR into the fight against AIDS.
External Links: