Kitson Tote & Two Black Hats in Shibuya
This cool Japanese guy and girl were photographed on Meiji Dori between Shibuya and Harajuku. We thought it was cute that they are both wearing black hats. Besides her beret, the girl is also wearing a striped shirt, cutoff shorts, black leggings, and black heels. She is also carrying a black leather bag with a chain strap, and wearing a See by Chloe bracelet. The guy with her is wearing a black bowler hat, a white t-shirt, gray pants, and black leather shoes. He has two bags – a backpack and a large purple Kitson Tote. The new Kitson Harajuku shop is just down the street from where this photo was taken.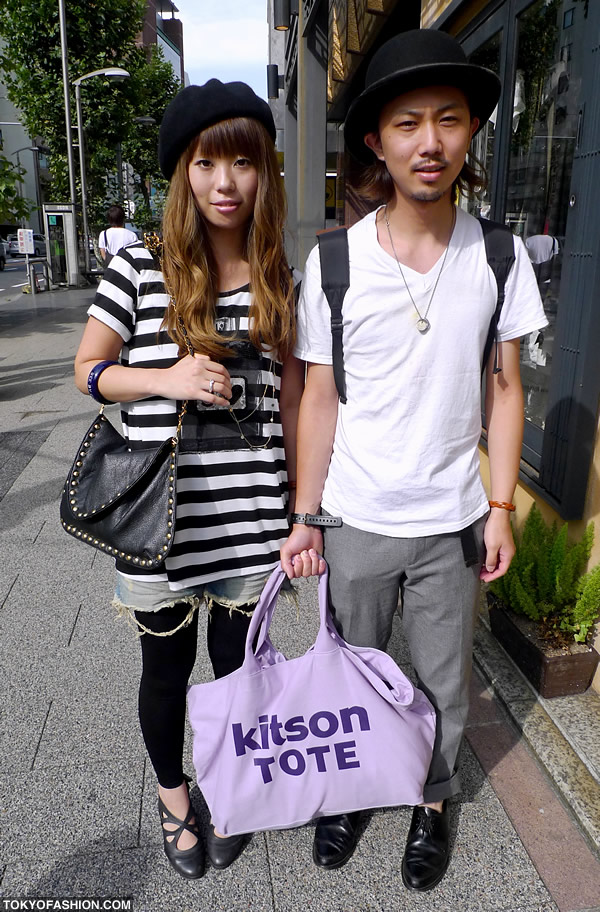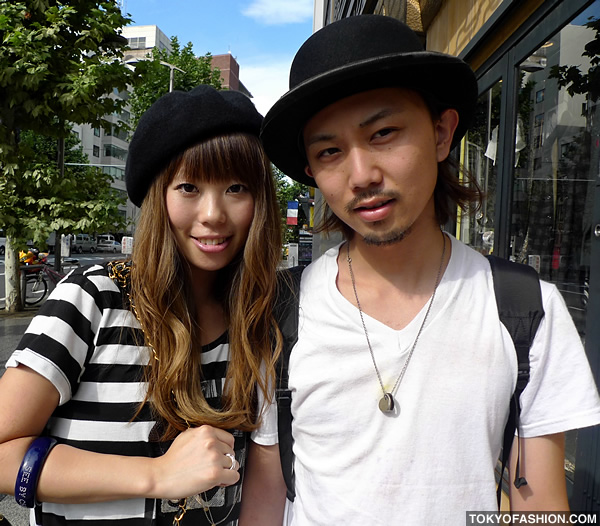 Click the top photo to see it bigger.