Kitson Studio at LaForet Harajuku Opens
Yesterday, September 6th, was the grand opening of Kitson Studio at LaForet Harajuku. Around 500 people lined up before the doors opened to get their hands on limited edition tote bags and other items available only at the new shop. Kitson's line wasn't as long as its larger neighbors H&M Harajuku and Forever 21 Harajuku, but it was definitely an impressive showing for a shop inside of LaForet.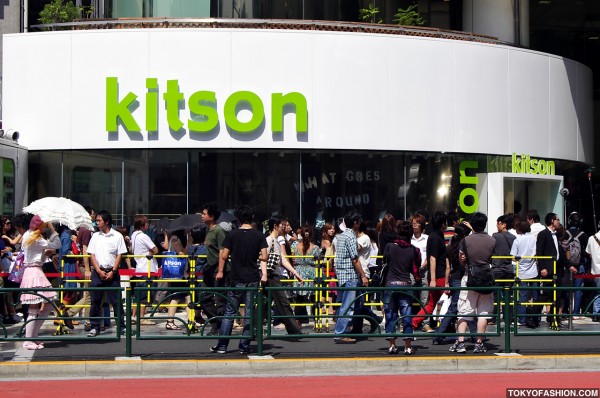 This new shop is only the second Kitson store in Japan, so the Los Angeles based brand pulled out quite a few stops to make sure that the opening was a big deal. First and foremost, the location of the new store is outstanding. It's on the very front of LaForet Harajuku. Kitson also brought out Japanese celebrities for the opening – including talent/model/idol Yukina Kinoshita, who went on a Kitson shopping spree to help launch the new store.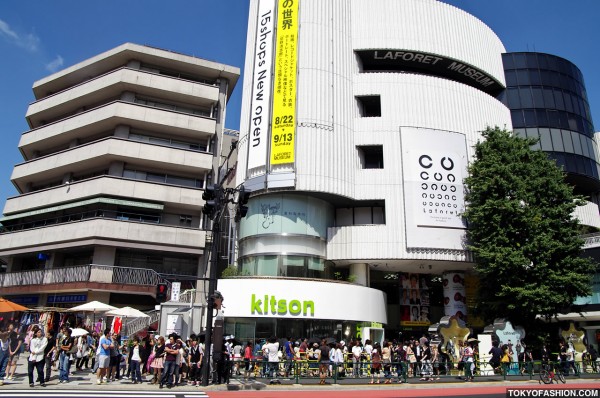 As mentioned previously, the new Kitson Studio is different from the Shinjuku Kitson location. The Harajuku store will focus on presenting one brand per season. The first brand to be featured is the New York Brand What Goes Around Comes Around (WGACA). The new shop features numerous items from the WGACA A/W 2009-2010 collection. Of course, it wouldn't be Kitson without the famous Kitson totes, and there are plenty of those as well – including some "Harajuku Only" colors of their Kitson Neon Sequin Totes: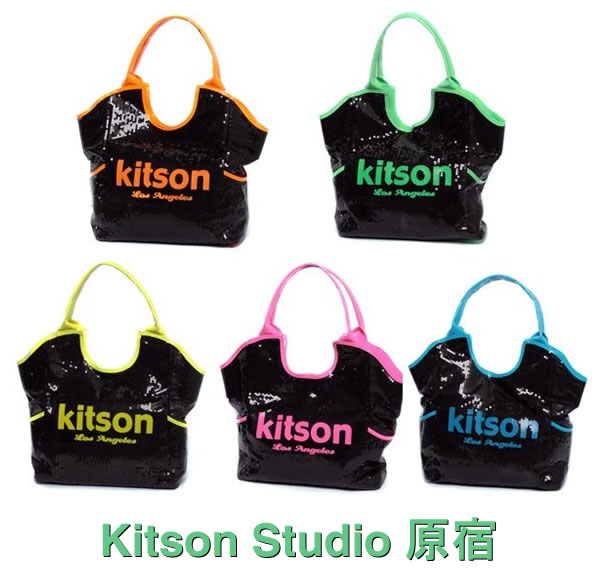 And a bonus photo of Kitson Harajuku a few nights before it opened – in the rain.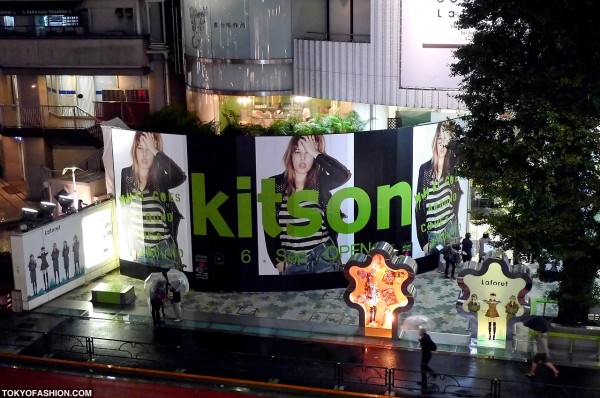 All of the pictures (except the totes) can be enlarged by clicking.
Kitson Studio at LaForet Harajuku info:
Address: 1-11-6-1F, Jingumae, Shibuya-ku, Tokyo 150-0001 Japan (inside of LaForet)
Hours: 11pm – 8pm daily
Phone: 03-5474-3828
Map: Kitson Harajuku Map (look for LaForet)
Website: Official Brand Site (Japanese)