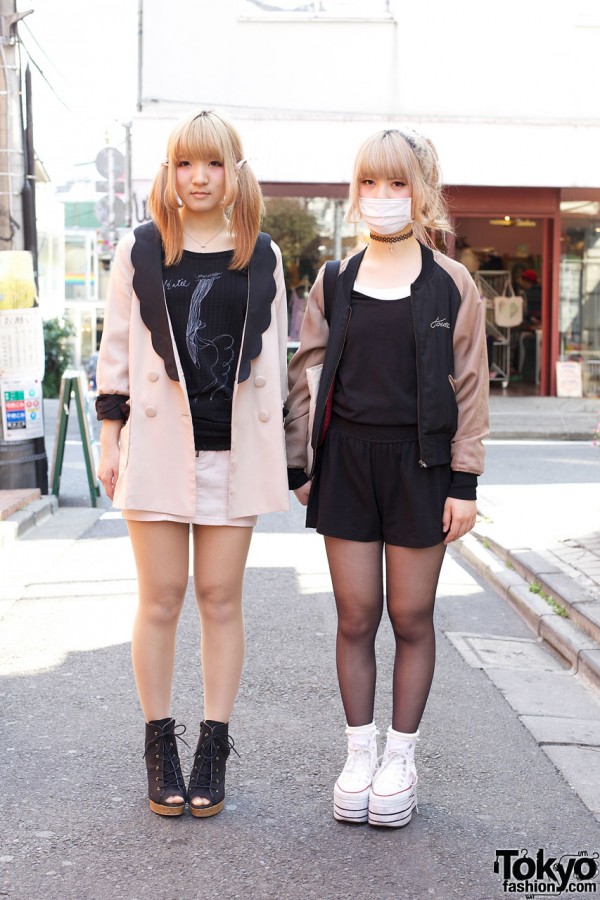 Here are two cute blonde students, both 19 years old. On the left is Manamin, wearing a pink jacket with scalloped black lapels from mmts. She's also wearing a black graphic top from Katie and short pink skirt from H&M.
Read the full article »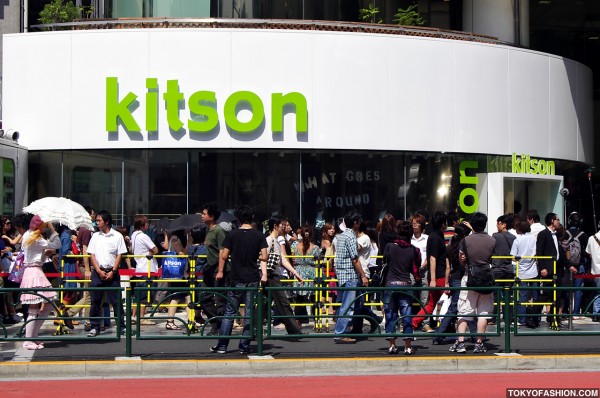 Yesterday, September 6th, was the grand opening of Kitson Studio at LaForet Harajuku. Around 500 people lined up before the doors opened to get their hands on limited edition tote bags and other items available only at the new shop.
Read the full article »