Lacey Dress, Blue Boy Locket & Brown Loafers
This cute Japanese girl dressed in the Dolly-kei style is a first-year college student named Katie. Her lace-trimmed dress is from a shop in the Shimokitazawa area of Tokyo. Her small vintage leather case is also from that area. Her accessories from Virgin Mary include a gold tassel and a large gold locket containing an image of the famous "Blue Boy" painting. She also has a small gold purse attached to a chain.
Katie's flowered headband is from the Tarock resale store. She told us her classic brown loafer shoes are hand-me-downs.
We asked Katie what her favorite shop is and she said Tarock. Her favorite music artist is Wolfgang Gartner.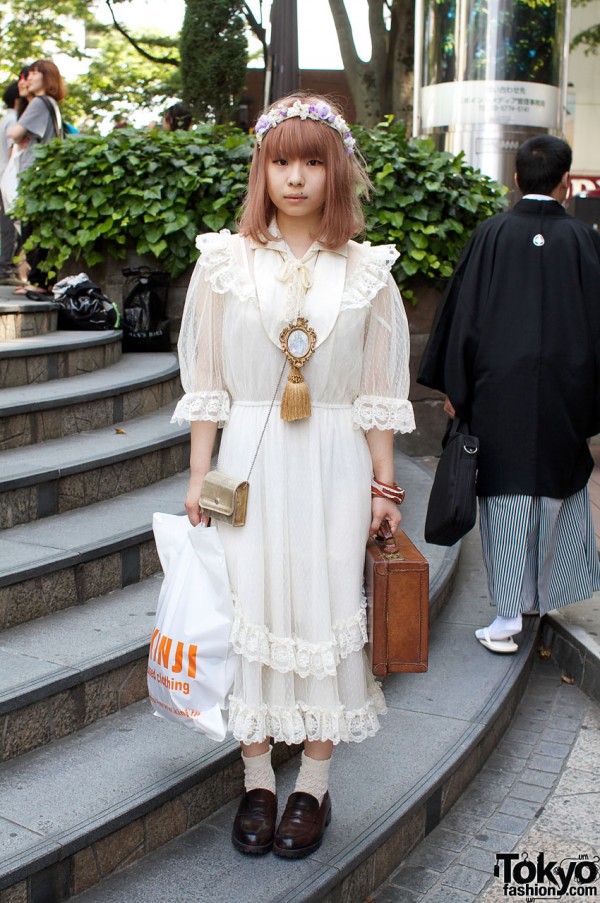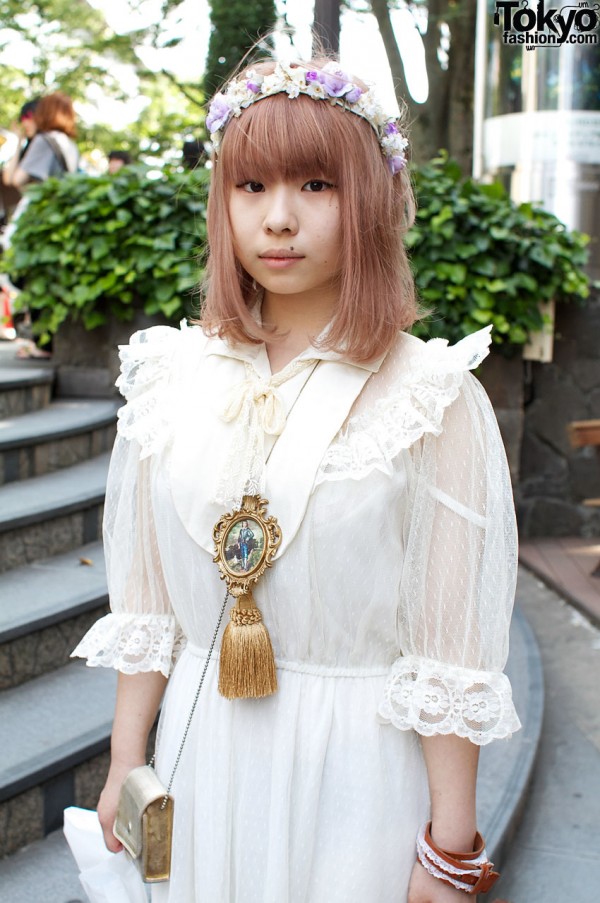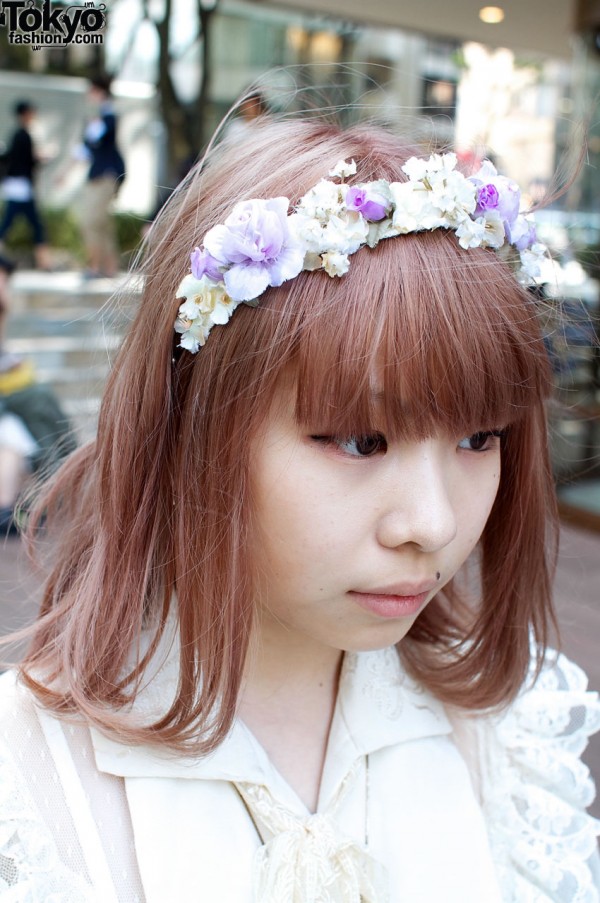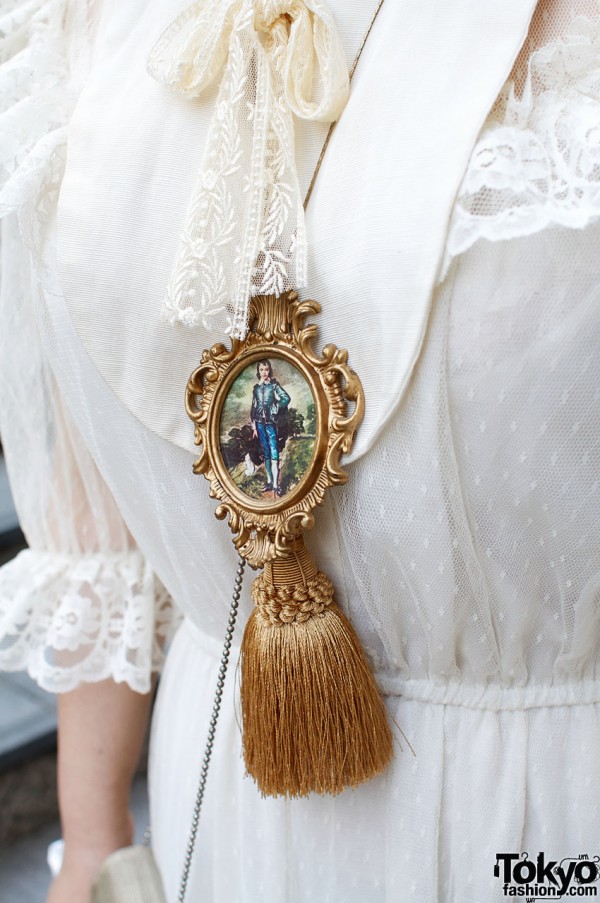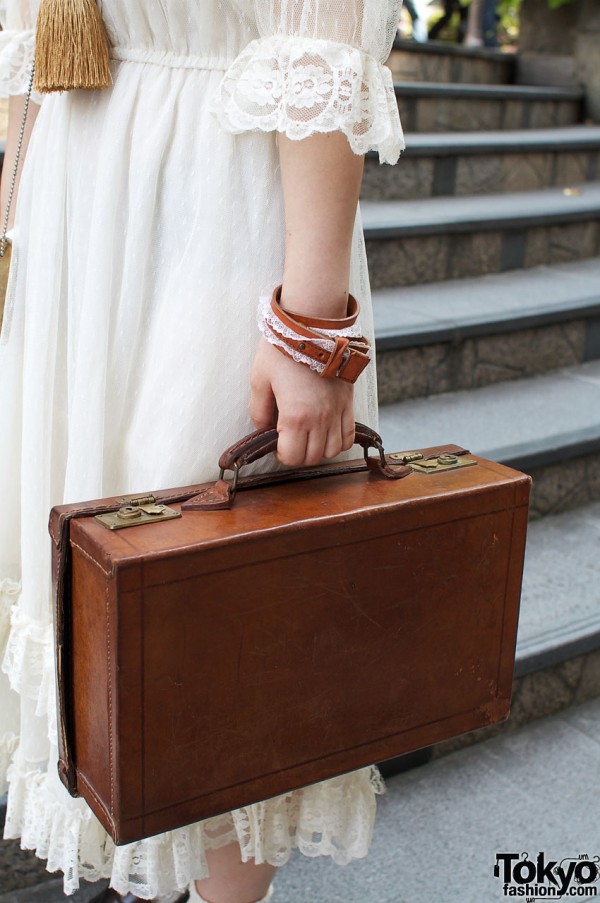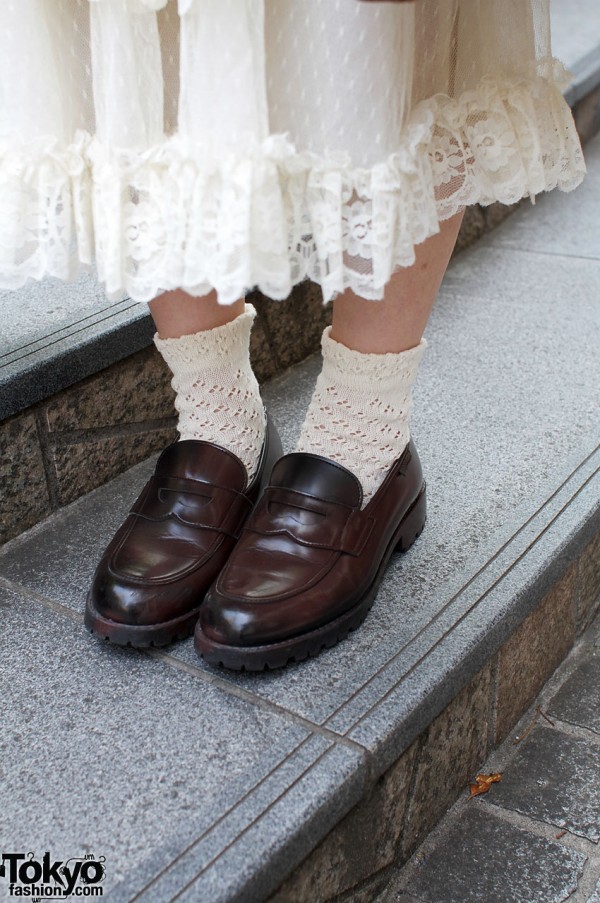 Click any photo to enlarge it.