Leopard Print Beret & Cropped Cardigan
This Japanese girl with long reddish hair posed for our photo in Nishi-Shinjuku. She's wearing a leopard print beret, a cropped cardigan sweater over a blue dress, polka dot leggings, and white heels. She is also carrying a large black handbag.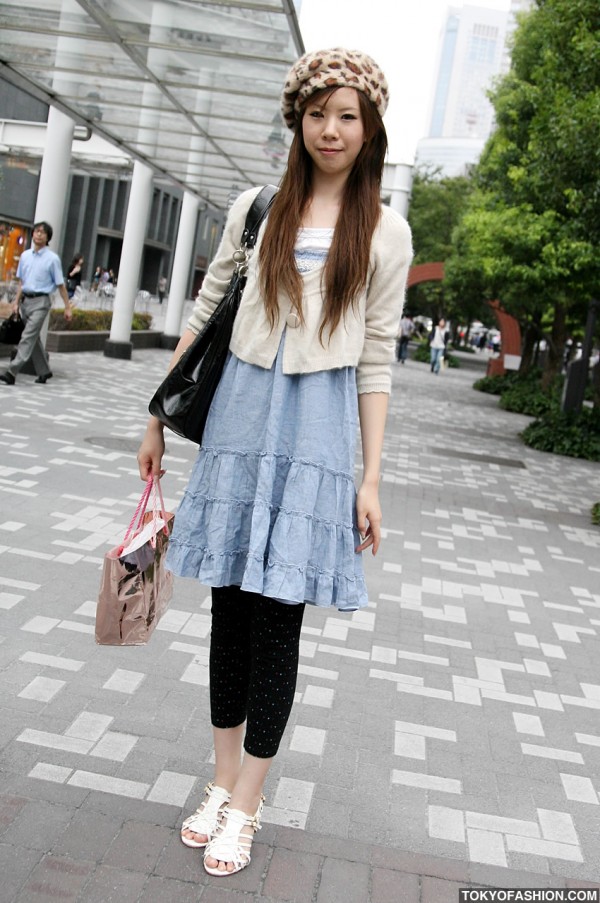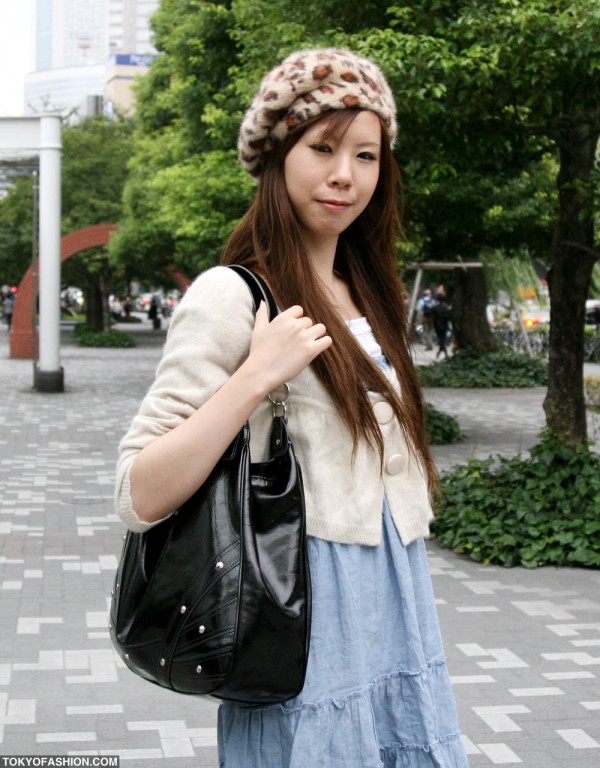 Click the photo to see it larger.