Love Personally and Globally
Tokyo street fashion photo from the summer of 2009.
This cute Japanese guy and girl were photographed in Harajuku. The guy is wearing glasses, a pink and white button up shirt, shorts, black leggings, and sandals. The smiley girl is wearing a "Love Personally and Globally" t-shirt from Beyond the Keshiki, a purple skirt, and sandals. They are both wearing backpacks and the girl is also carrying a transparent bag from See by Chloe.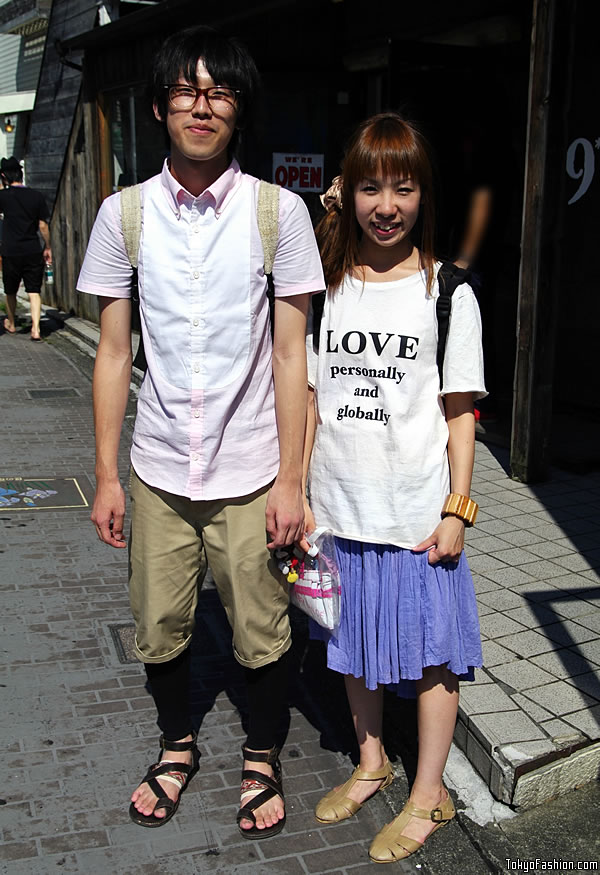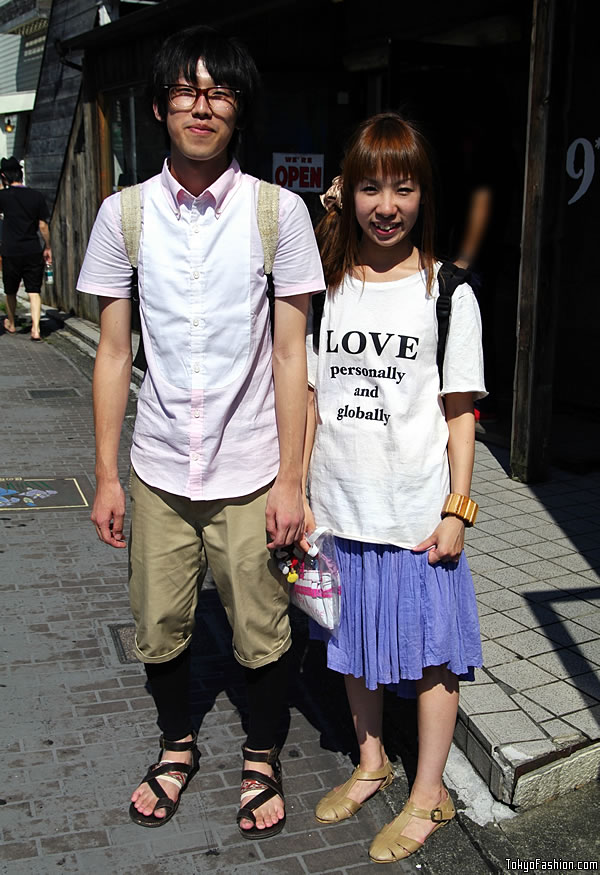 Click the photo to see it in higher quality.