Loveless December 2008 Newsletter
The Loveless December 2008 newsletter is out and it's all about the Peanuts comic. The back of this newsletter is drawings of a bunch of Peanuts characters – Charlie Brown, Snoopy, etc. – and the name of the Japanese brand Theater 8, which is working with Over the Stripes on a collection available at Loveless.
Loveless gone (Pea)nuts: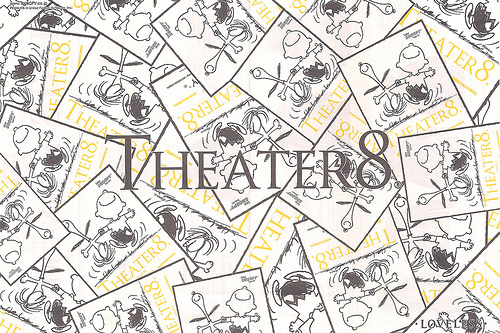 On the front of the newsletter it shows what's new and/or being promoted this month at the Aoyama and Daikanyama stores. One of the new collections that they're promoting is – you guessed it – a fashion collaboration by Theater 8 and Over The Stripes featuring t-shirts and a sweatshirt with Snoopy images on them. These items are apparently part of the celebration of the 40th anniversary of Peanuts in Japan.
Also this month, Loveless began selling a limited edition Gremlins t-shirts for the holiday season.
Loveless presents: Gremlins vs. Snoopy fashion:

Other than the two cute collaborations, December all about winter Jackets. Loveless presents several of their own creations including men's and women's parkas and hooded jackets in various colors to keep you warm during the Japanese winter. Prices on the Loveless jackets range from about US$600 to US$1000.
The Loveless newsletters feature both English and Japanese text, so if you want to read the fine print, click on over to the Tokyo Fashion Flickr account and see the full sized pictures.