Lowrys Farm x Porter Street Fashion in Tokyo
This cute 20-year-old Japanese girl was photographed in the Shinjuku area of Tokyo. She told us that almost all of her outfit – which consists of a furry beret, leather jacket, gray top with a bow in front, flower pattern skirt, glitter leggings, and black boots – came from the Japanese brand Lowrys Farm. She is also carrying a green plaid handbag by Porter. She told us that her favorite brand is – yeah, that's right – Lowrys Farm. When asked about music, she said she enjoys listening to Radwimps.
BTW, that cute orange frog-like creature on the right side of the first photo, behind the girl, is a Japanese road construction barrier. In Tokyo, even construction sites are cute!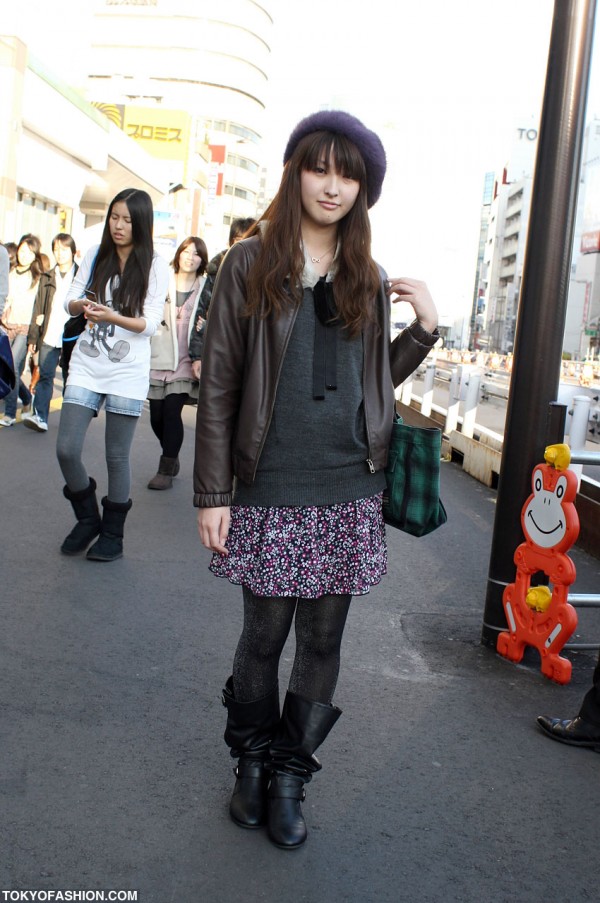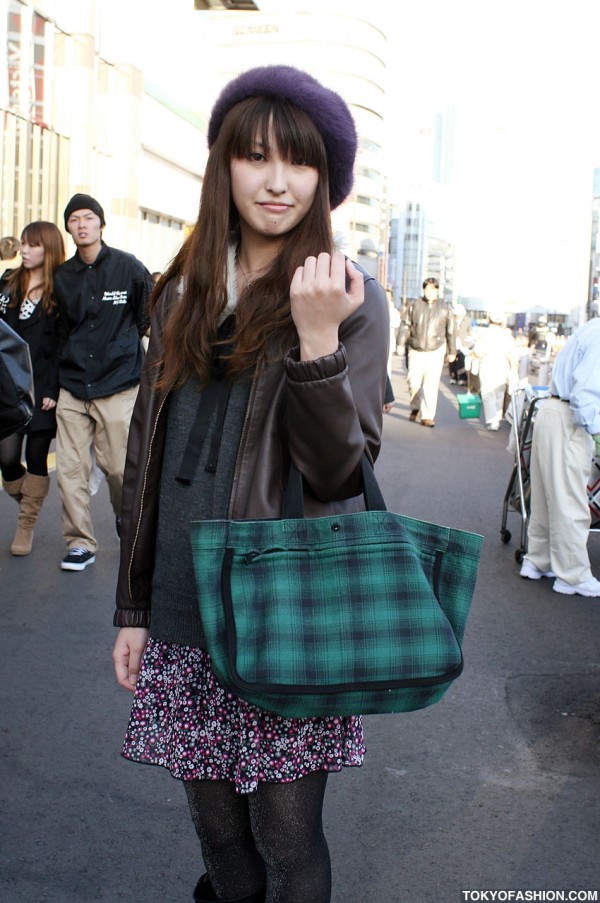 Click either photo to see it larger.