Lumine Man Comes to Shibuya
Fashion-conscious Tokyo men, take note: as of this week, you have one more reason to shop in Shibuya. On Wednesday, department store giant Lumine opened Lumine Man Shibuya – a brand new building (or is it a new brand building?) filled with Japanese hipster brands and shops.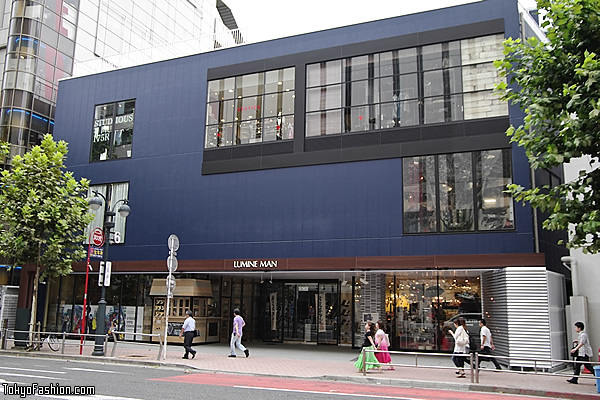 Like the nearby Shibuya 109-2, Lumine Man targets fashion-conscious guys in their teens and twenties. But unlike 109-2, which is famous for its gyaru-o brands, this new Lumine store focuses on streetwear and other urban menswear. Fifteen shops and a cafe-restaurant occupy the building's three floors.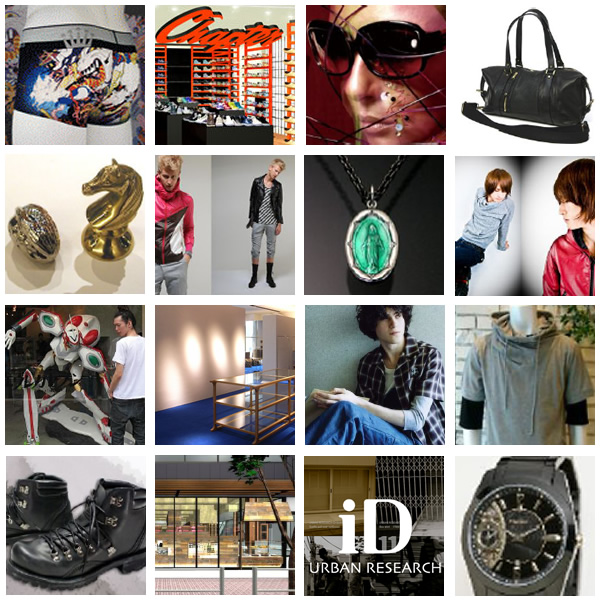 The opening day line-up for Lumine Man Shibuya includes:
– Cafe Manduka – a cafe-restaurant on the first floor, which offers ethnic/Asian cafe ambience. The cafe serves plate sets as well as cake sets, soft drinks, and alcoholic drinks. Though the shops close at 9pm, the cafe is open until midnight.
– TORQUE – watches for men in their 20s and 30s
– RIMLETH by arenot – stylish and funky interior goods, from Herman Miller chairs to animal-shaped shot glasses
– PMR – Japanese-designed original men's accessories
– UNIFAM – select shop specializing in Japanese men's street fashion
– URBAN-RESEARCH iD – Japanese select shop which includes special original brand goods available only at this shop
– Revelations – select shop melding "real clothes" and subculture esthetics
– Whoop'-de-doo' – chain retailer of trendy men's shoes
– MSPC PRODUCT – urban men's and unisex bags
– UNDER KING – men's & unisex underwear, including 3rdware, loopwheel, and soapylove
– LE PLAT LUI'S – European-inspired Japanese-made menswear
– STUDIOUS – select shop featuring only Japanese brands
– CHAPTER – well-known sneaker shop
– EROTICA – men's glasses and eyewear
– CASPER JOHN – Japanese clothing brand
– bexist – men's fashion select shop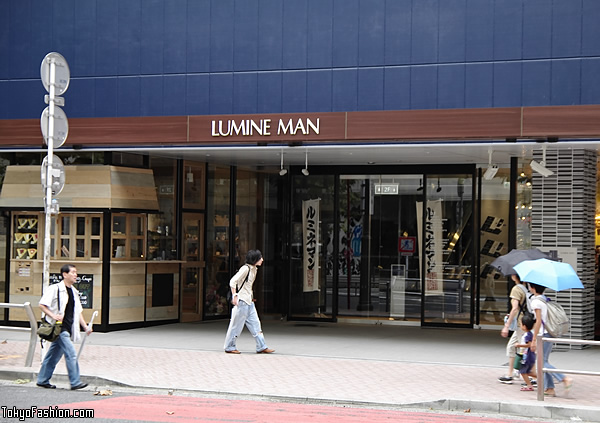 Lumine Man is located right next to Tower Records Shibuya on Fire Dori. Shop hours are 11:00-21:00 (11am-9pm). The official website is here (in Japanese only).