Mademoiselle Yulia "Gimme Gimme" Single & Video
Mademoiselle Yulia is best known to fans of Japanese fashion as the designer for her brand GIZA. But around Tokyo, Yulia is known for a lot more than designing jaw-dropping jewelry. She's a regular DJ at many of the top parties in town, she models for various brands and shops, and she's released a series of popular remix albums as well. Yesterday, Yulia's debut single "Gimme Gimme" was released in Japan. After only one day, it hit #4 on the iTunes Japan electro charts.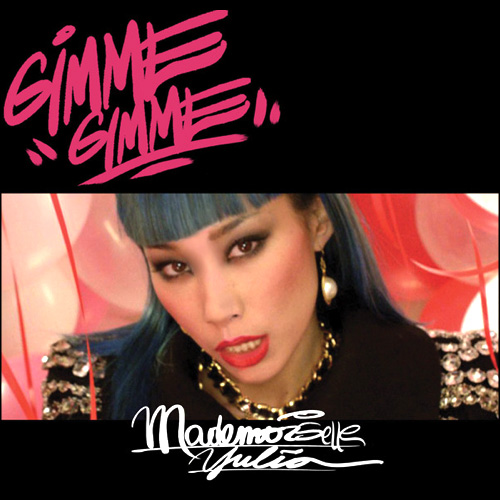 Mademoiselle Yulia's popular "Neon Spread" remix albums featured major international dance artists – including CSS, Brodinski, Simian Mobile Disco, and Boys Noize. In a departure from mixing other artists, her new single "Gimme Gimme" is all Yulia, all the time! The track was released yesterday in digital format, and will also be featured on her upcoming album "MADEMOWORLD" (expected to be released in October).
"Gimme Gimme" is produced by John Fontein, who has worked with Nicki Minaj, Kylie Minogue, Def Tech, Teriyaki Boyz, and HALCALI. The song is written in collaboration with VERBAL and John Fontein. The video for the track is produced by the one and only FAFI. You can check out a preview of the video below. The full-length video is currently the top electronica video on iTunes Japan.
For more information on Mademoiselle Yulia or "Gimme Gimme", check her official website!