Maximum the Hormone Girl vs. Chatmonchy Guy Street Fashion
This cute Japanese girl and guy – both 19-year-old students – were photographed near Shinjuku Station in Tokyo. The girl with the big smile is wearing a knit beanie with a nice knit poncho, shorts, stockings, and boots. Her bag choice is a furry handbag. She said that part of her outfit came from Kinji which, along with Hanjiro, is one of her favorite shops.
The guy is wearing a newsboy hat, glasses, a gray hoodie from Uniqlo, a button-up shirt with a guitar on it, cargo pants, and sneakers. His backpack is from the brand B.C.+ISHUTAL. Part of his outfit is also from Hanjiro, and his favorite shops are also Kinji and Hanjiro (awwww, cute.)
When we asked them about music, the girl said her favorite band is Maximum the Hormone (RAWR!) and the guy said he likes Chatmonchy and Yui.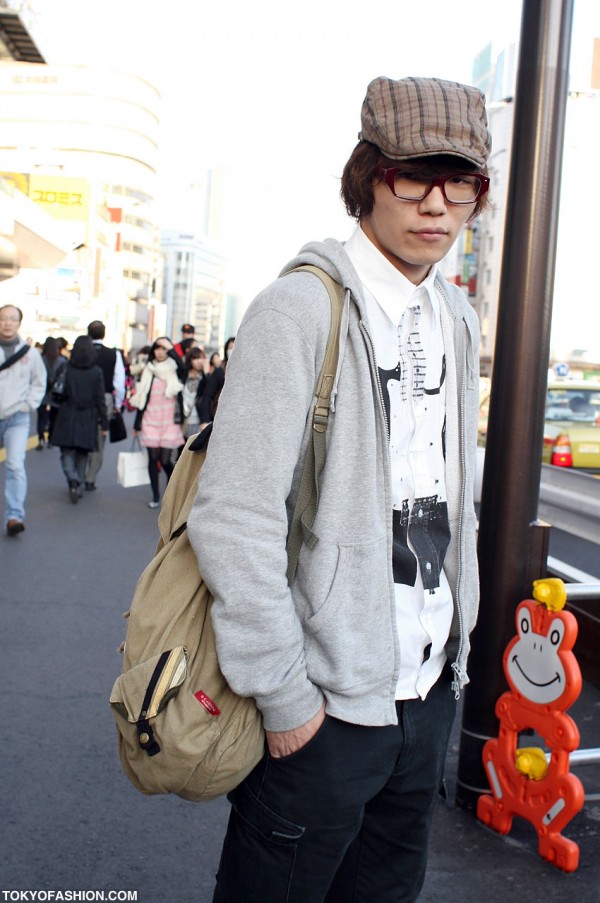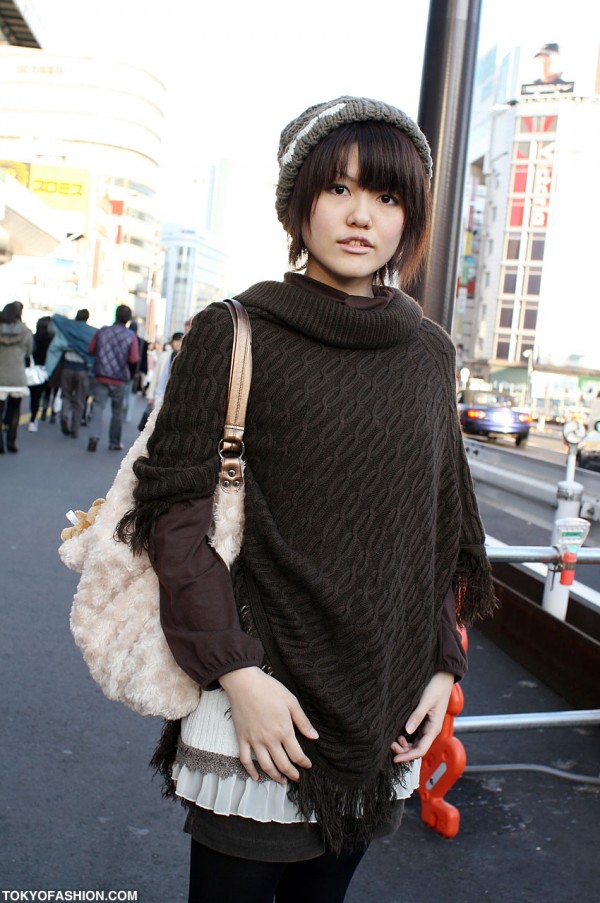 Click any of the photos to enlarge them.