Melissa x Vivienne Westwood vs. Revolver & Otoe
We met this pair of 20-year-old beauty school students in Harajuku. The guy on the right with a blue streak in his hair is Kota. He's wearing a gray print top from Revolver, his favorite store, over black jeans. His boots are from Otoe.
Kota's accessories from Otoe and Toro include a bicycle chain necklace, a thick link bracelet and other cool jewelry. His backpack is from Eastpak.
The cute blonde girl on the right with odango in her hair (small buns, that is) told us her name is Betty. Her pink top with ruffle trim is from a resale shop and her little pleated skirt is from H&M. Her shoes are the eye-catching Melissa x Vivienne Westwood Wing sandals that we've seen on a couple of other girls. She's also wearing cute print stockings and carrying a large purse from Top Shop.
We asked this couple about their favorite music. Kota likes Asian Kung-Fu Generation and Ling Toshite Shigure while Betty enjoys Morpho.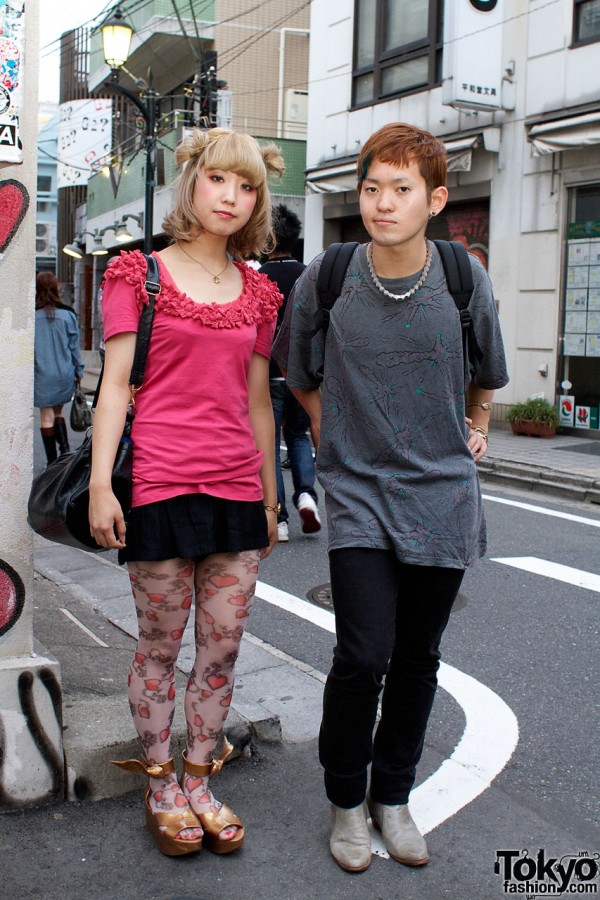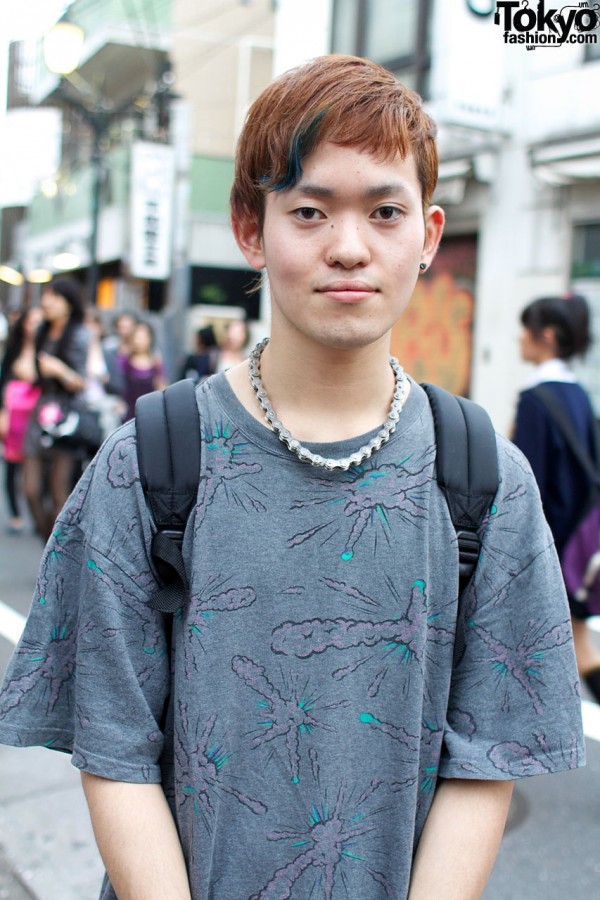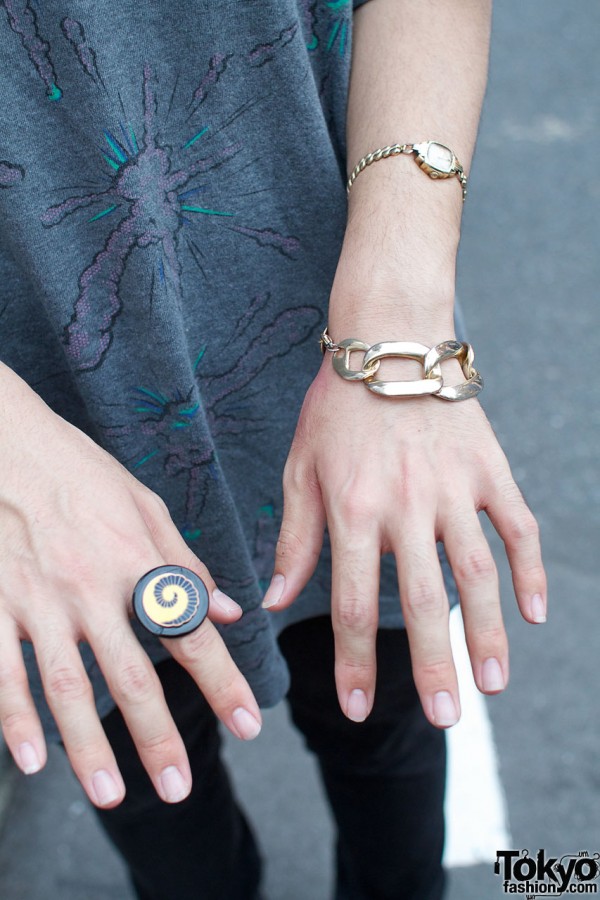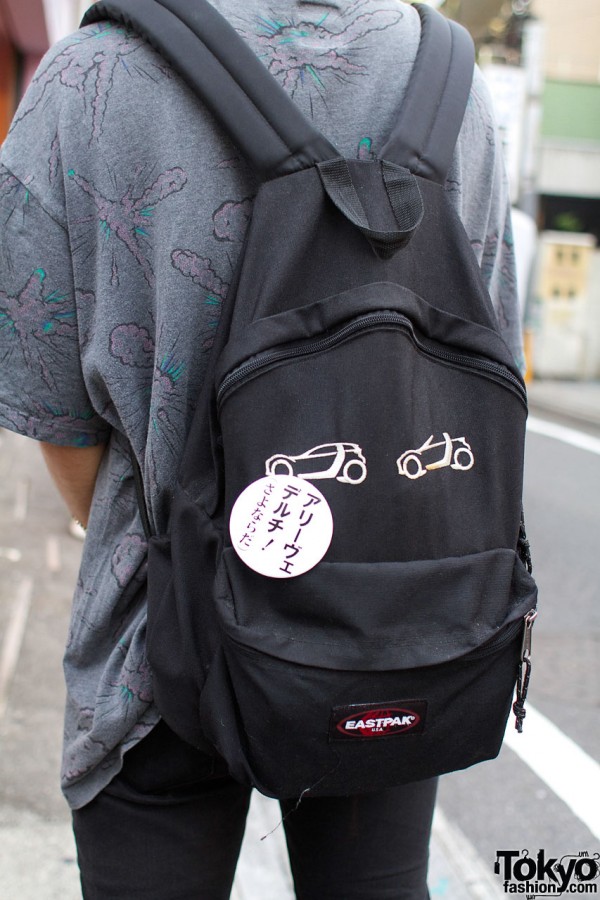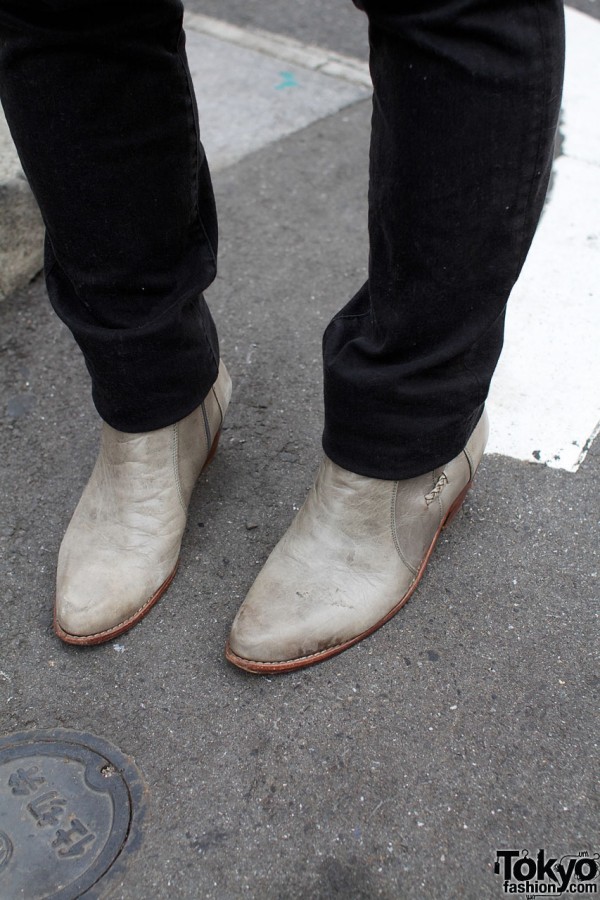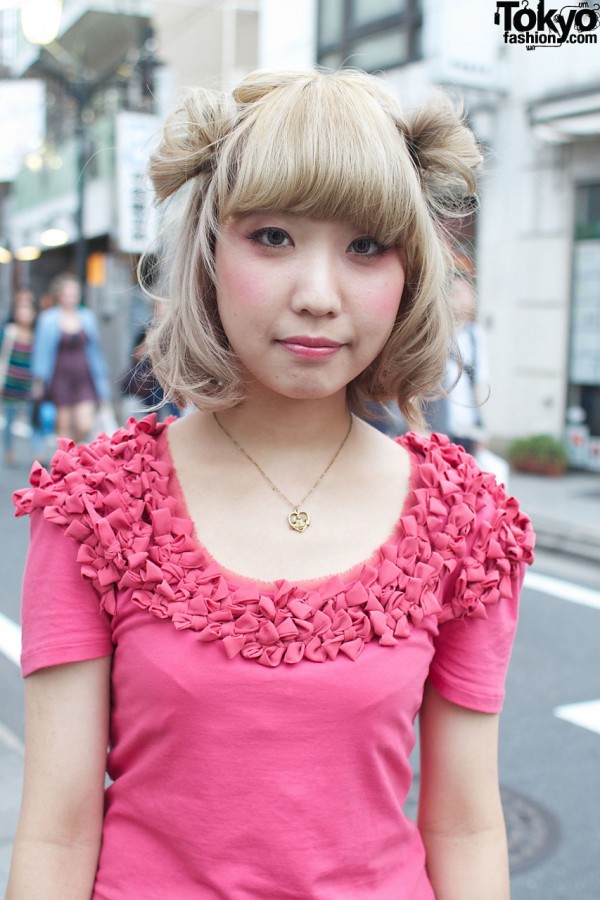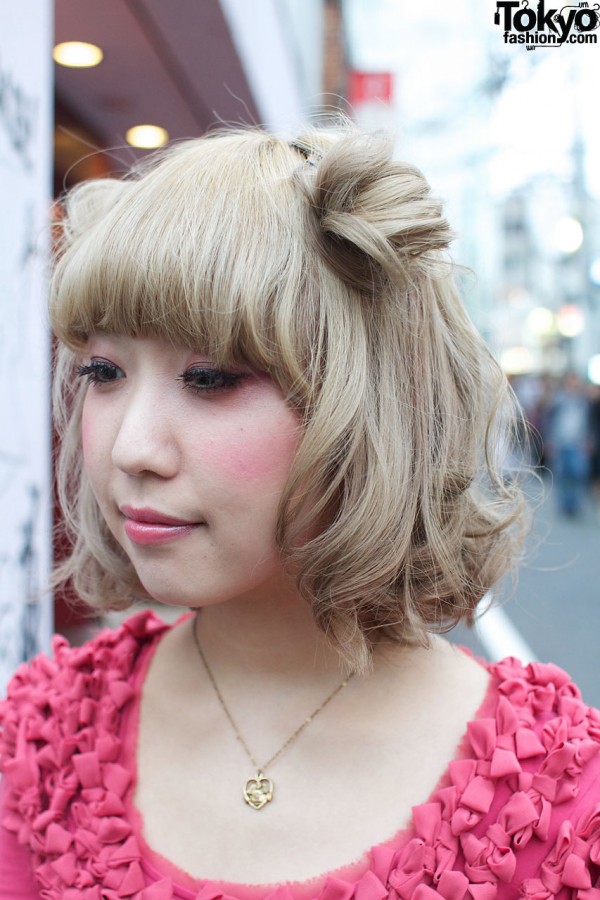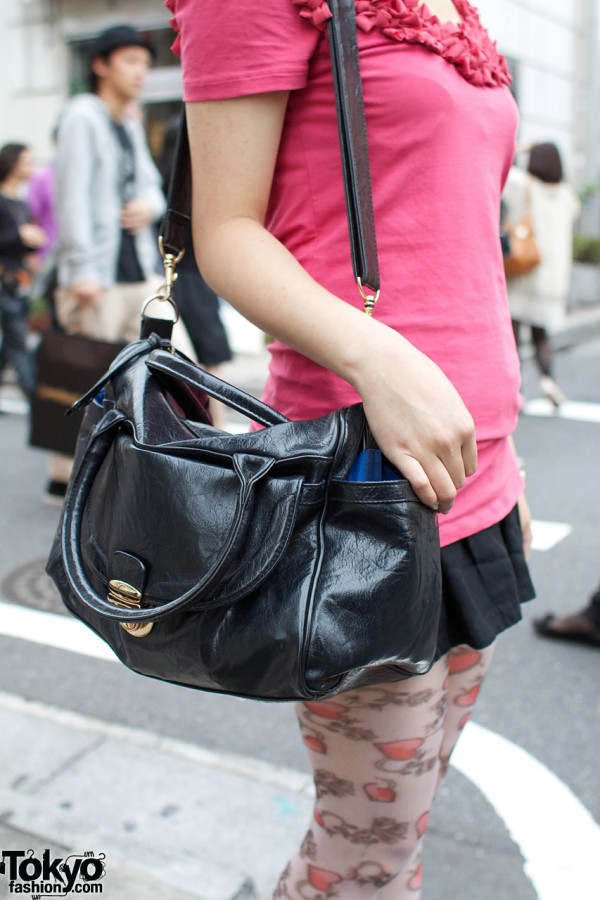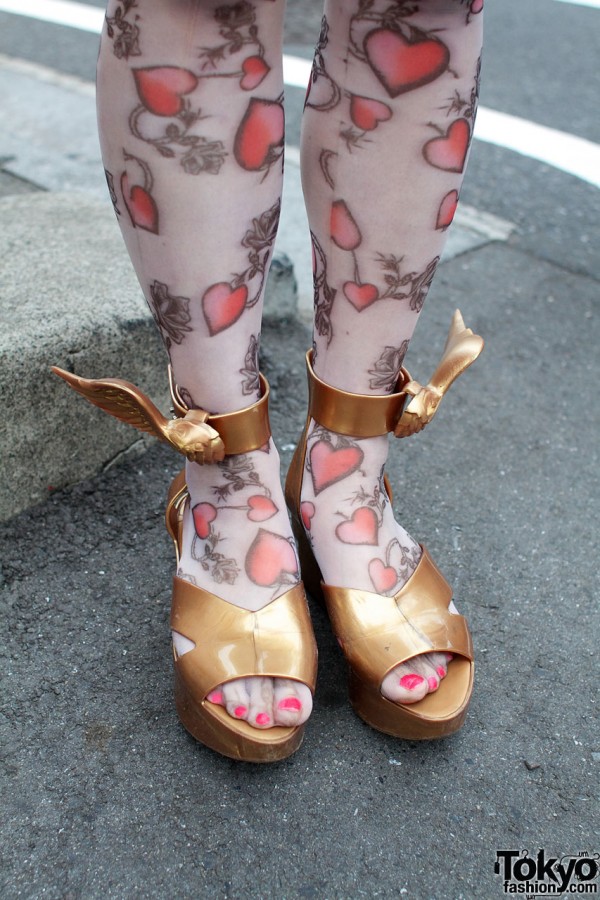 Click on any photo to enlarge it.