MIG (Made in Girl) – Free Japanese Magazine
Sometime around the end of 2009, while shopping at Parco Shibuya, we picked up a copy of the first issue of a new free Japanese fashion magazine. The magazine is called "MIG". Apparently, "MIG" is an acronym for "Made In Girl", and this magazine claims to be "Made by girls for girls!"
Free fashion magazines are nothing new in Tokyo, but this one is pretty cute and artistic looking. Inside, they have lots of pretty pictures and cool mini-features – mostly in Japanese, but some with English as well – on girl-run clothing shops and fashion brands in Tokyo.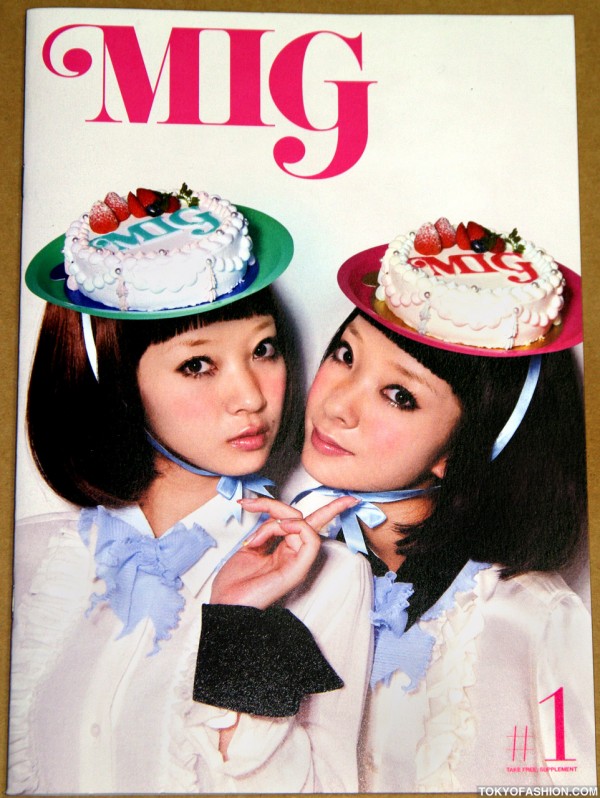 The cover of the first issue of MIG features the ultra-cute twin Japanese fashion models and TV personalities Ami & Aya wearing cake hats. (If you don't know Ami & Aya, we can help you get up to speed with our upcoming article: "Ami & Aya – Cute Twin Japanese Fashion Models".)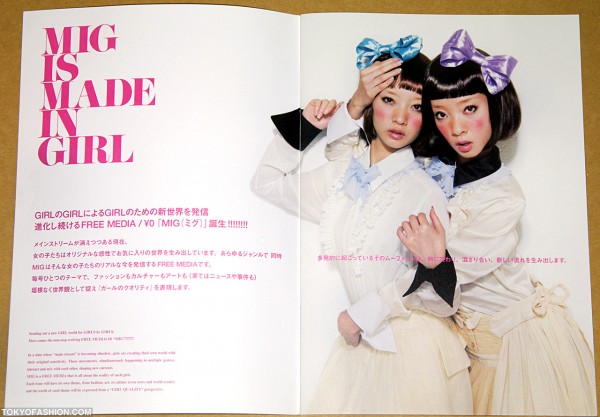 Inside of MIG Magazine, there are more pictures of the twins looking uber-kawaii. Ami & Aya pose in Lady Gaga style hair bows, they dress up in Hello Kitty makeup and costumes, they go for the retro 50s look, and other equally cute scenarios.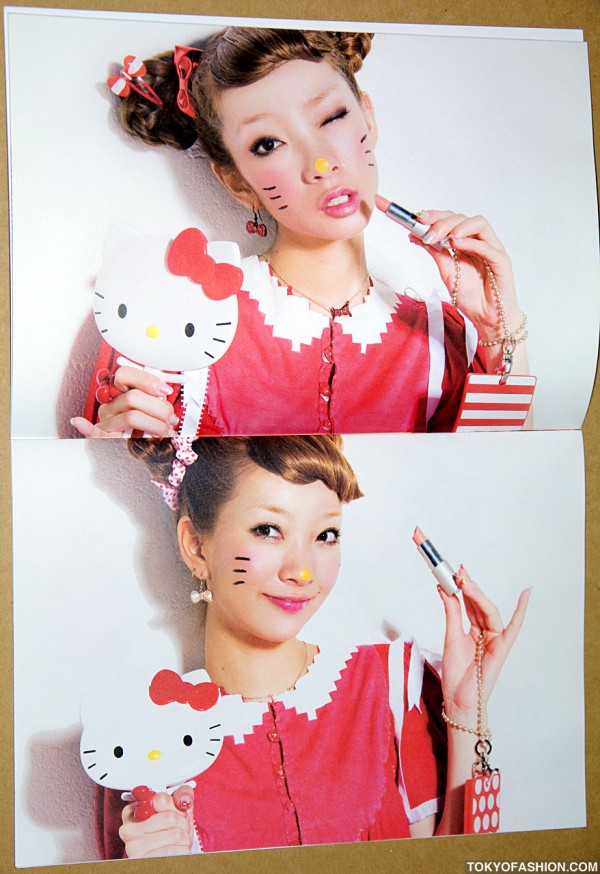 Also inside the magazine are the previously-mentioned cool mini-profiles and photos featuring the female owners and designers from several popular Tokyo shops/brands. Two of the brands/shops profiled in this issue are Galaxxxy and Grimoire – both of which come up regularly when we talk to fashionable young Japanese girls on the streets of Harajuku. MIG also profiles non-fashion-related girls – including Japanese artist Yuko Kanatani, some partying OLs, Radical Idol Trickstar, girls from the Shinjuku cabaret club Regend, and a couple of girl idol groups from Akihabara.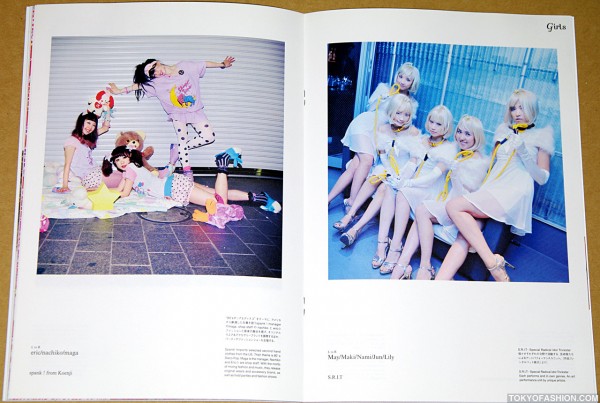 If you're interested in the Japanese fashion scene and you want to see pictures of some of the current female designers that are hot on the street – but perhaps not yet very well known outside of Tokyo – definitely check MIG out. There is nothing in depth, but it's cute and quick and fun. Also, even though we are calling MIG a "fashion magazine" – and they do feature a lot of fashion in this first issue – there is a message inside that says they will focus on other things like music and culture in future issues.
Since MIG Magazine is free, copies will likely be gone very quickly (they may already be gone for all we know). So, if you want a copy, better grab it soon.