Milk & Milkboy "My Angel Fly With Me" 2015 A/W Fashion Show in Harajuku
Milk is a Harajuku legend. The Japanese brand – founded all the way back in 1970 – is one of the original Harajuku street fashion brands, and also one of the creators of what would eventually become the worldwide lolita subculture. While countless other fashion brands have come and gone over the last forty-five years, Milk remains an influential force on the streets of Harajuku today.
When Milk announced last month that they would be holding their first fashion show in six years, it was big news in Harajuku. Adding to the excitement, Harajuku street fashion legend Hiroshi Fujiwara mixed the soundtrack for the Milk fashion show.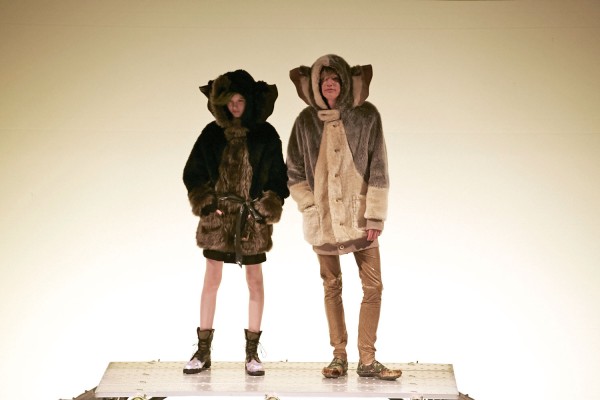 Milk's aesthetic has evolved over the years, but the brand's core style remains heavily rooted in cute girly looks. Milk also has a menswear brand, launched in 1974, called Milkboy. Milk founder Hitomi Okawa is still the head designer for both brands.
The "My Angel Fly With Me" 2015 A/W fashion show at Quest Hall in Harajuku featured both Milk womenswear and Milkboy menswear. The show progressed through several different themes starting with Milk's dreamy and fancy looks before transitioning to a Milkboy collection featuring the famous Gremlins, then on to British-inspired argyle checks and houndstooth, leading into dark punk-inspired looks, and finishing off with the romantic heart and angel motifs that have been icons of Milk's designs for decades.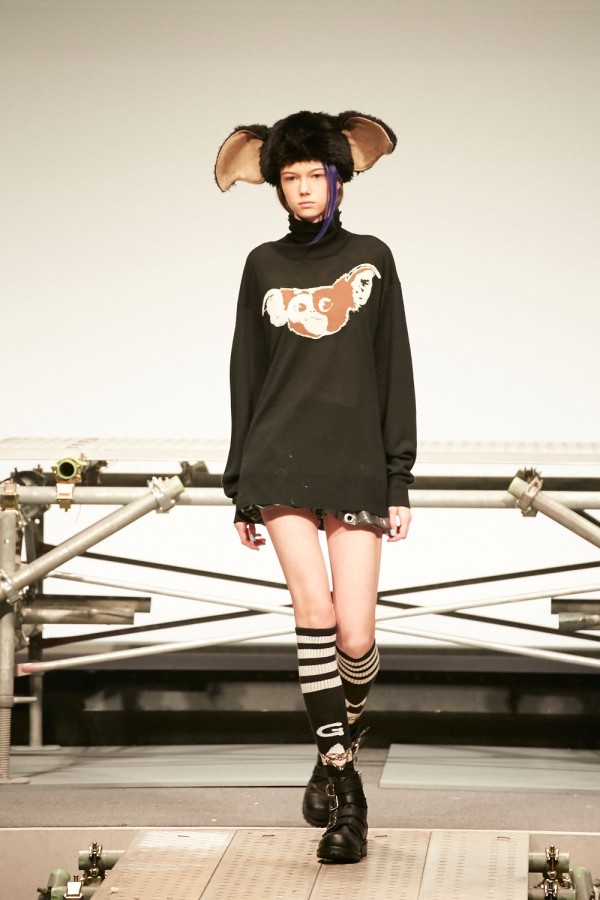 Several of the hats featured were created by British hat making legend Stephen Jones. Noboru Tomizawa did the makeup for the show.
The show pieces will be available in Milk and Milkboy shops starting in late summer. Check with the official Milk website and official Milkboy website for specific details.
Milkboy x Gremlins 2015 A/W Fashion Show Video
Milk & Milkboy "My Angel Fly With Me" Full Fashion Show Video
Milk & Milkboy "My Angel Fly With Me" Fashion Show Pictures
Click on any Milk fashion show photo to enlarge it.
Photos and video courtesy of Milk.