Milkfed x Honey Salon Holiday Tote Bag
The end of the year holidays are quickly approaching, and that means lots of Japanese fashion brands are launching promotions and putting out special release items to celebrate. Just yesterday, two popular brands – Milkfed and Honey Salon – released a limited edition Holiday 2009 collaboration tote bag.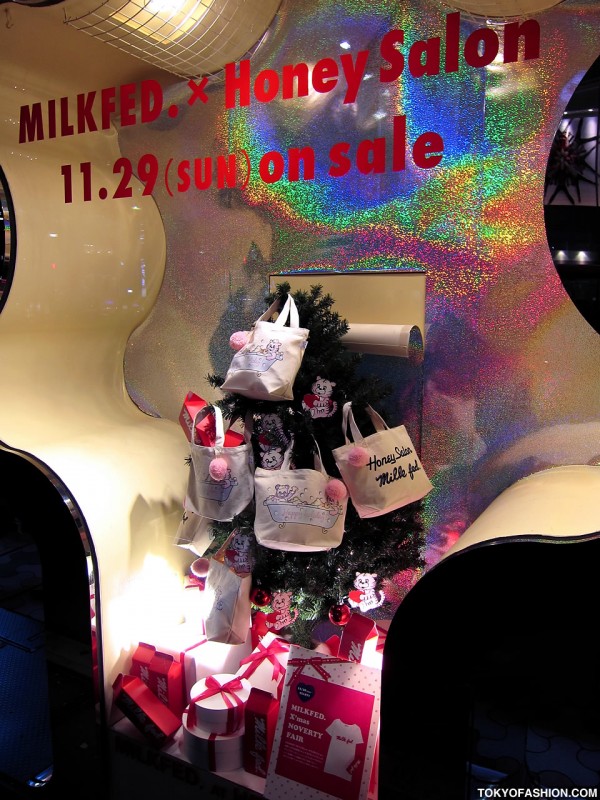 The bag features cute artwork showing the Milkfed tiger character and the Honey Salon bear character (every brand needs a cute character in Tokyo) together in a bubble bath. The side of the bathtub has the message "Happy Holiday" written on it. On the reverse side of the bag, the logos of both brands appear.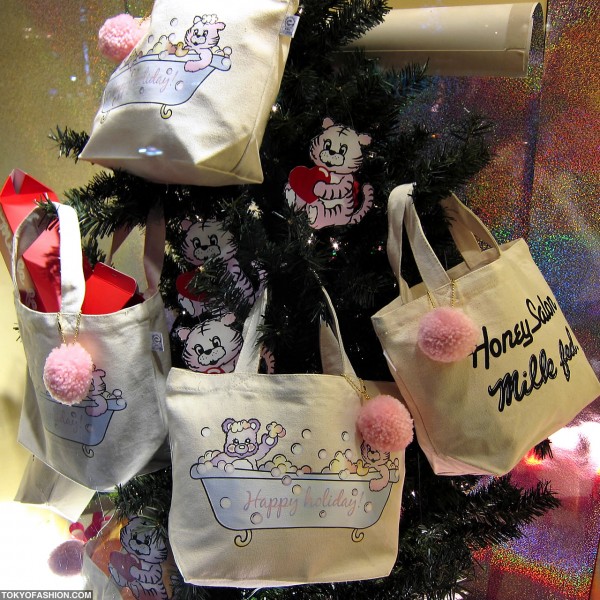 Both Milkfed and Honey Salon (aka Honey Salon by Foppish) are popular brands with young Japanese women in the central Tokyo area, so to announce the arrival of the new bag collaboration they have setup a window display outside of LaForet Harajuku. As you can see in the top photo, the display features a Christmas tree decorated with tote bags and cute characters – and with lots of presents underneath. Presumably, all of those presents are from Honey Salon or Milkfed!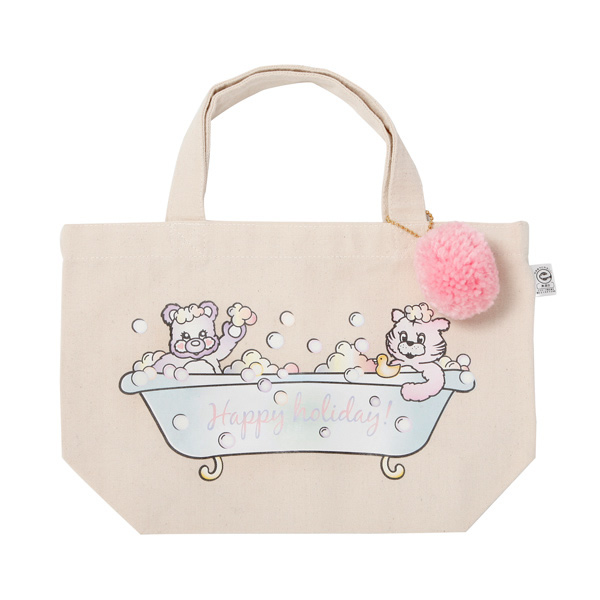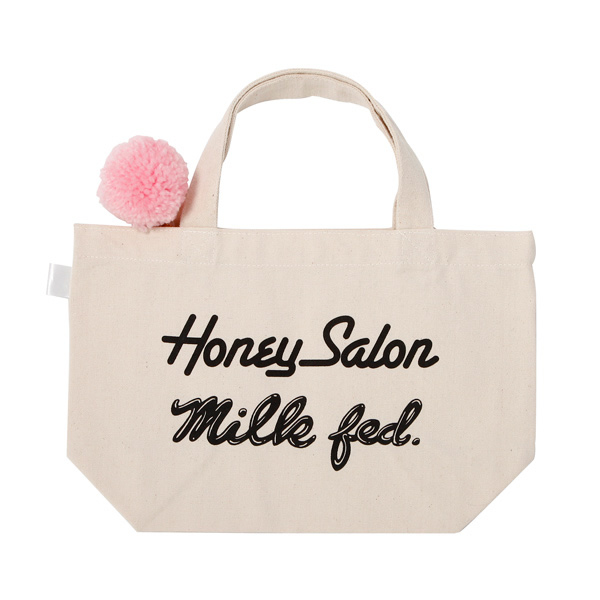 The bags are 29 cm wide by 20 cm tall and cost 3150 yen (about USD$35). As with most holiday special releases, these tote bags are limited edition and when they sell out they are gone for good. More information is available at the Milkfed or Honey Salon official website – if you can read Japanese.