Milky Bunny "Bunny Days" x Spinns Harajuku T-Shirt
Masuwaka Tsubasa is many things. She's a gyaru fashion goddess looked up to by millions of Japanese girls, she's the star of hundreds (or maybe thousands?) of ad campaigns and promotions, she's the face of too many beauty products to count, and she's a mother with a really cute baby. As of today, she's become something new. Tsubasa is… "Milky Bunny"!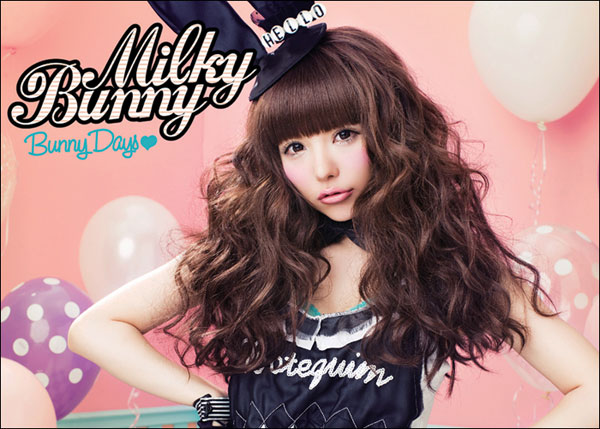 Milky Bunny isn't the name of a new Japanese superhero (as awesome as that would be). It's the stage name under which Tsubasa is launching her singing career. Milky Bunny's first single, the fluffy sounding "Bunny Days", hits stores today (July 20th). The "Bunny Days" CD is available in two versions – the standard one and a special limited edition (10,000 copies) version – which includes a tube of Candy Doll (a makeup line produced by Tsubasa) lip gloss. Milky Bunny's "Bunny Days" is featured in a Candy Doll lip gloss TV commercial, hence the lip gloss with the CD. It's all about cross promotion!
One thing Tsubasa has never been accused of is underexposure, and we expect to see far-beyond-lots of Milky Bunny tie-ins in the coming months. To kick off the frenzy, one of our favorite shops – Spinns Harajuku – has created a special limited edition "Milky Bunny" t-shirt to celebrate the release of "Bunny Days".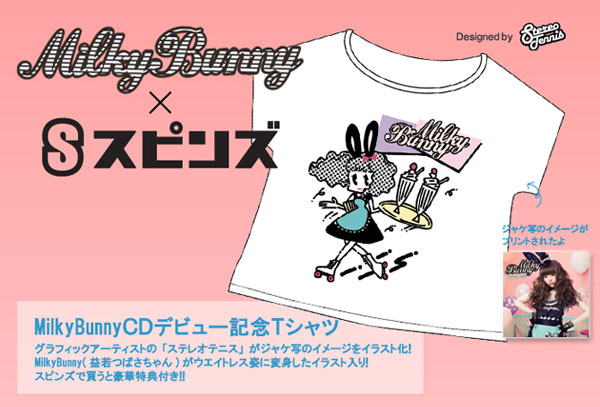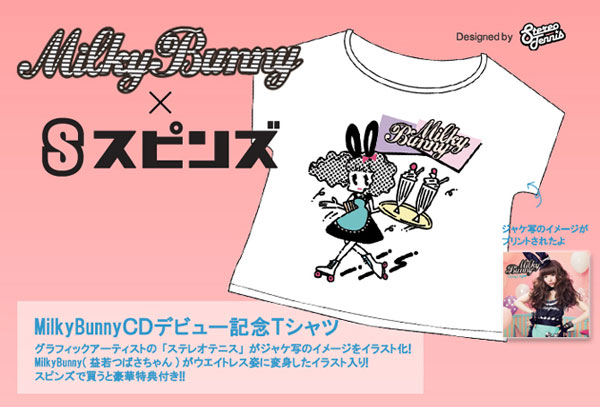 The Milky Bunny x Spinns Harajuku tee features a cute pastel illustration of Tsubasa (ooops, I mean Milky Bunny) on roller skates carrying milkshakes. The illustration – and much of the imagery in the video – takes inspiration from the fashion of car hops (waitresses) from 1950s American drive in restaurants/diners. With all of the colors and quirkiness, it actually seems to be sort of a 1970s version of the 1950s to us.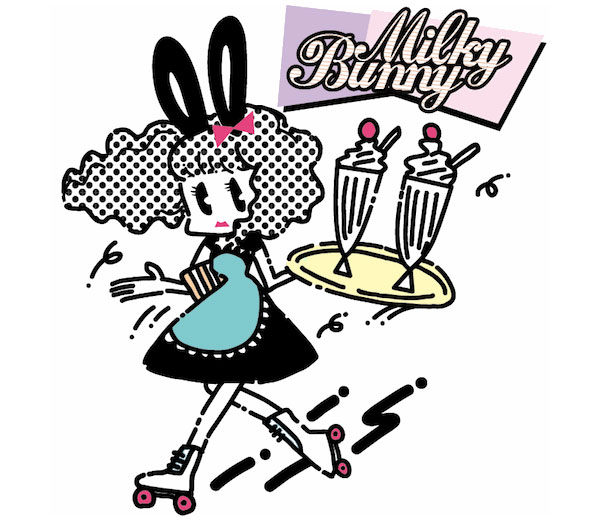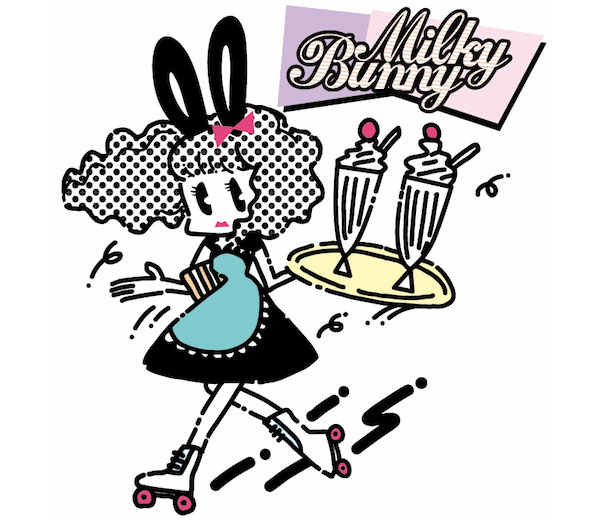 Check out more the pictures of the Spinns x Milky Bunny t-shirt, and artwork from the "Bunny Days" single below. If you keep scrolling down, we've got clips from the music video and the Candy Doll commercial as well. And, of course, don't forget to pick up your copy of the CD (out today)!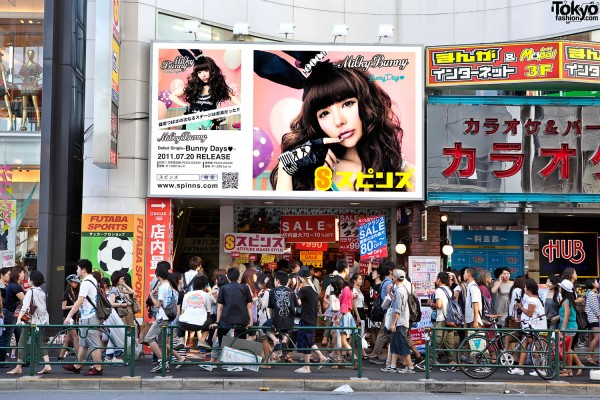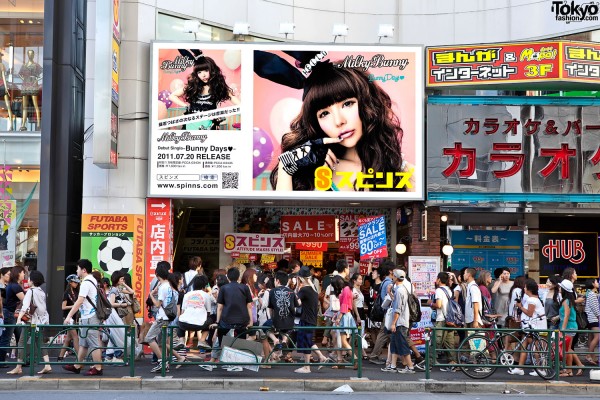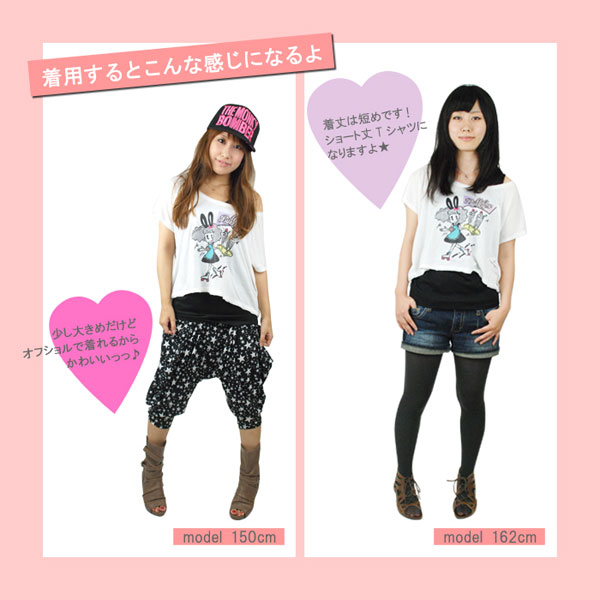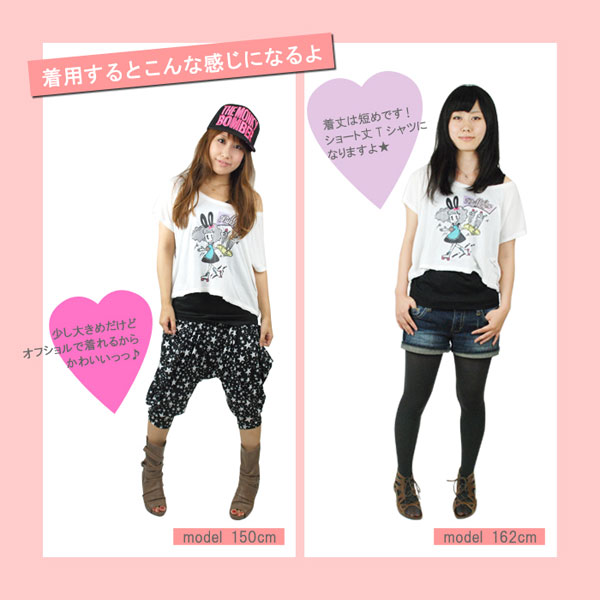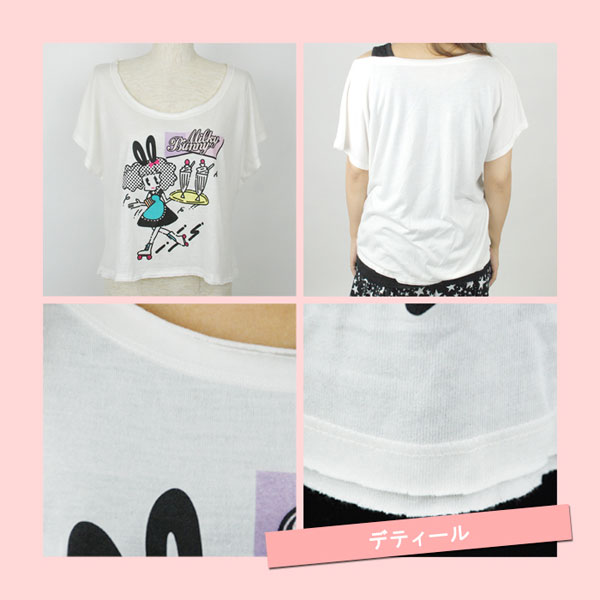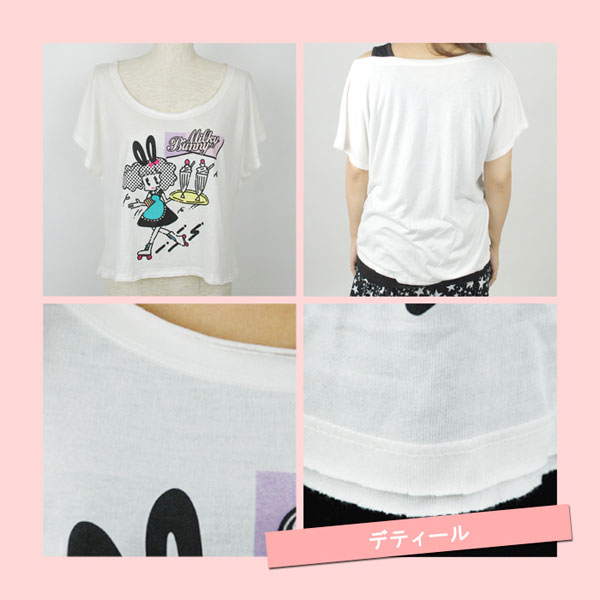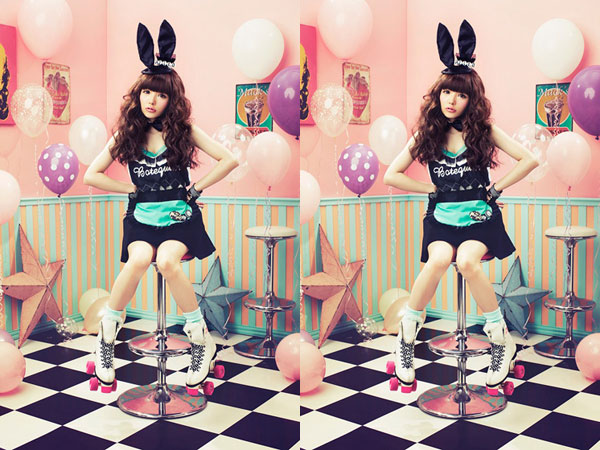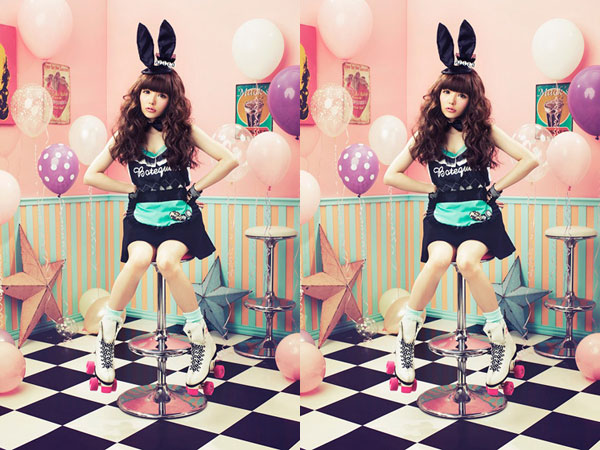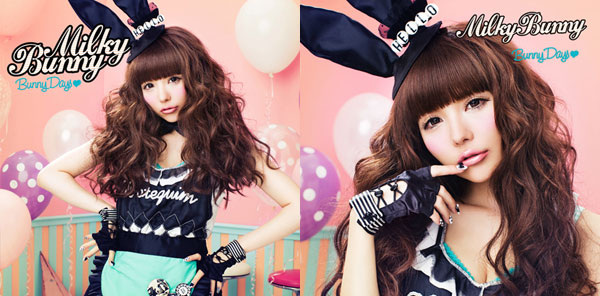 Milky Bunny "Bunny Days" PV (Music Video) preview (full version has been removed from YouTube):

Candy Doll "Milky Bunny" CM (TV Commercial):

For more Milky Bunny & Spinns info, check these links:
Some images courtesy of Spinns Harajuku and/or Milky Bunny.