Motorcycle Jacket & EnocDouter x Shojono Tomo
Aya is an 18-year-old student that we've photographed previously. She's dressed stylishly again in a studded leather motorcycle jacket from a resale shop worn over a black and gold top from Banana Fish. Her outfit also includes a short black denim skirt with a frayed hem (it may have been remade from a pair of jeans), black stockings and cartoon print socks. Her strappy patent leather shoes are from Melissa x Vivienne Westwood.
Aya's accessories include two belts (black and white). She's carrying a unique handbag that she bought at Spank! The brand is EnocDouter and the artwork is by Shojono Tomo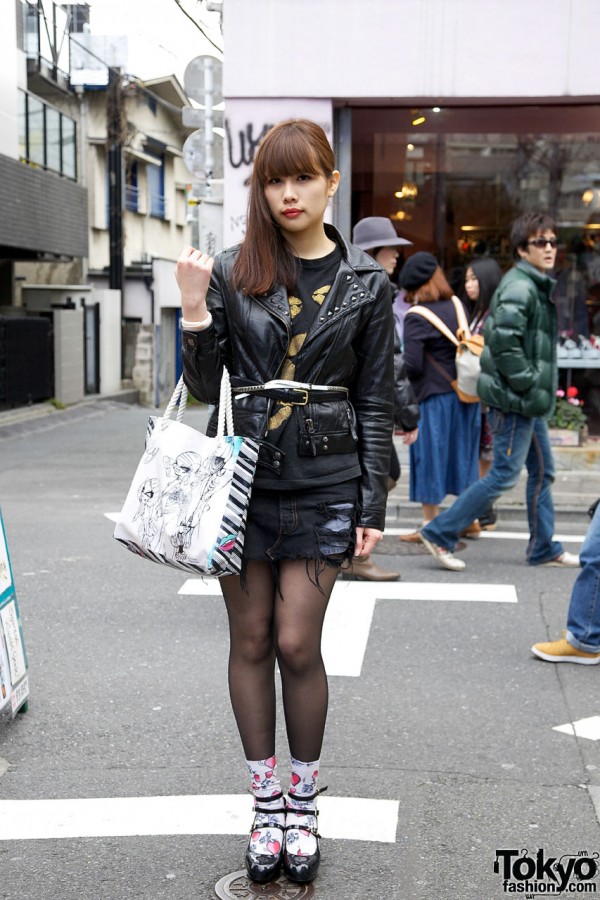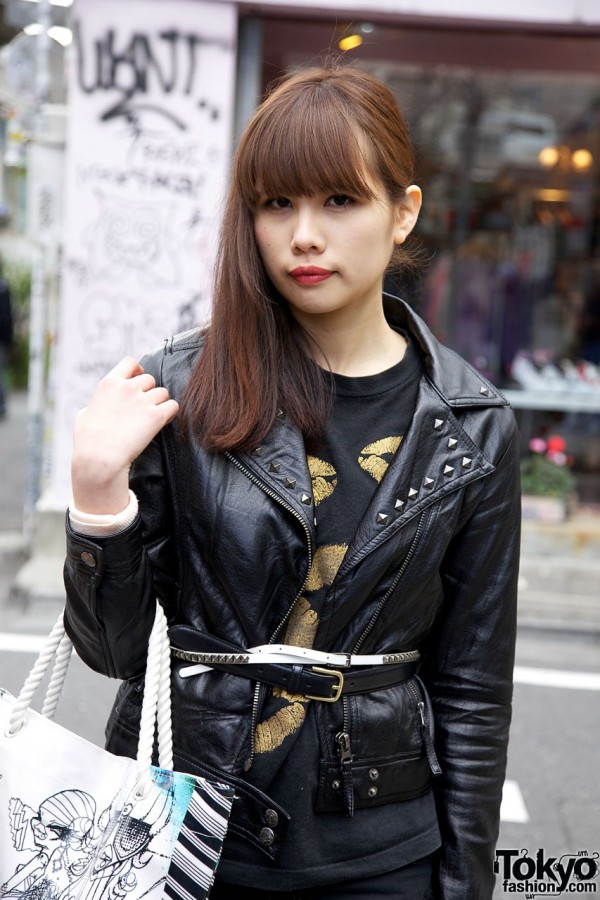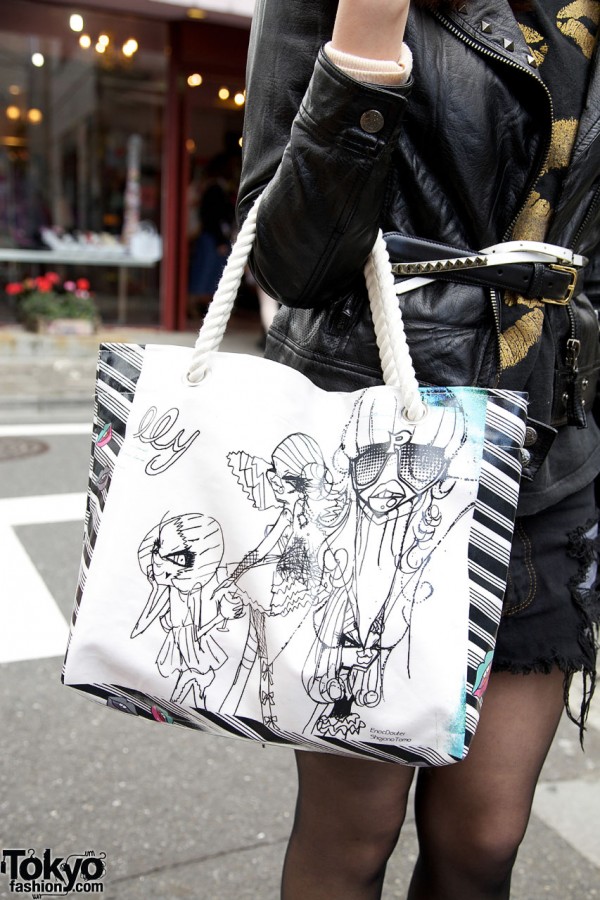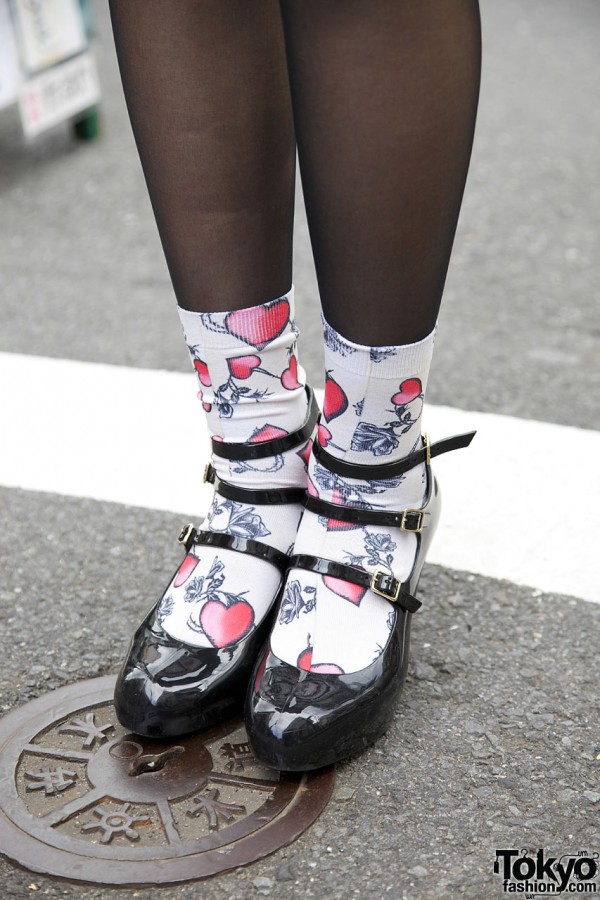 Click on any photo to enlarge it.