Nadia Fan in Kinji & Sango
Here's a cute 16-year-old high school student with a trendy hairstyle. Her raglan-sleeved graphic t-shirt is from the Kinji resale store. She's also wearing a short black knit skirt. Her tan suede hiking boots with red laces are from Sango and she has a gray JanSport backpack.
We asked what her favorite fashion brand is and she said Nadia. Her accessories, which include an earring that looks like it's made from real cherries, are from Nadia.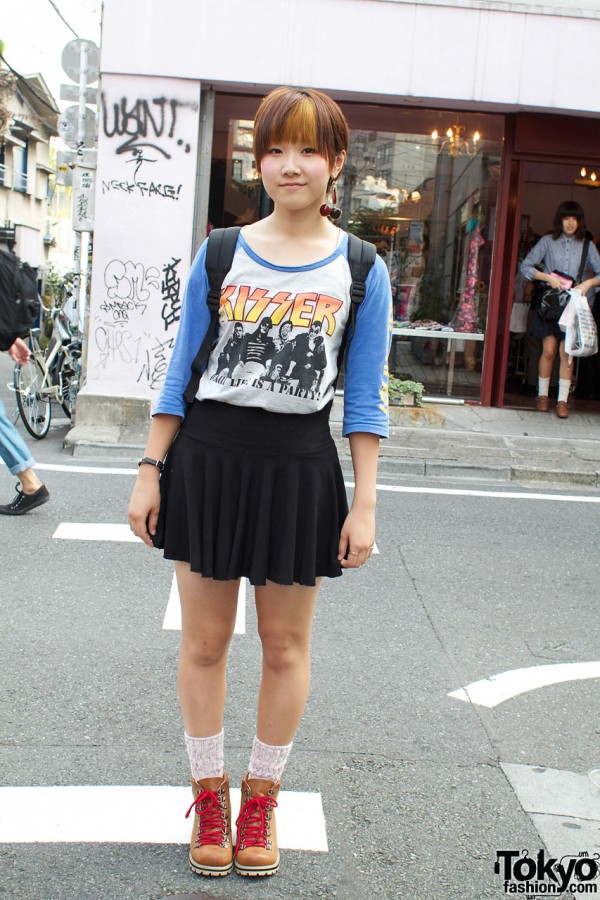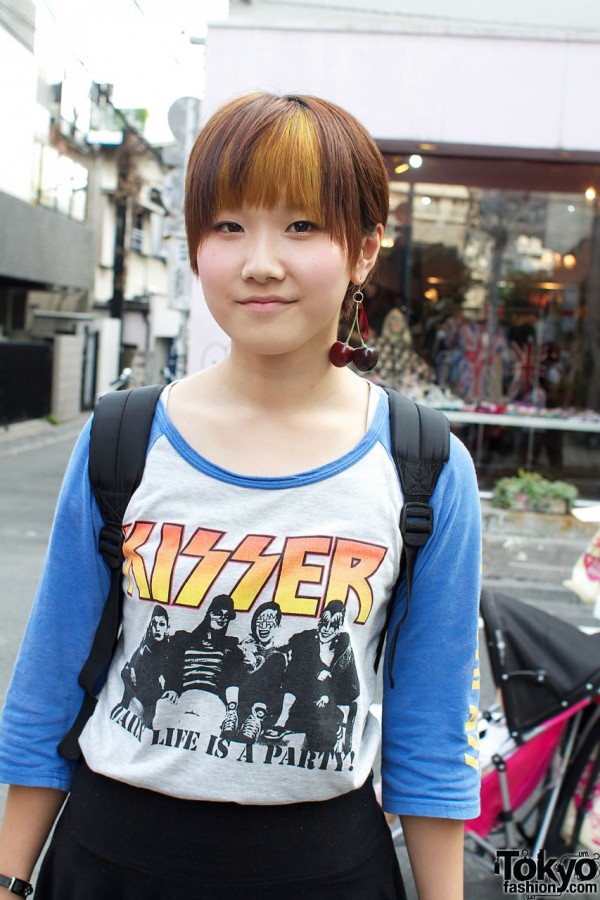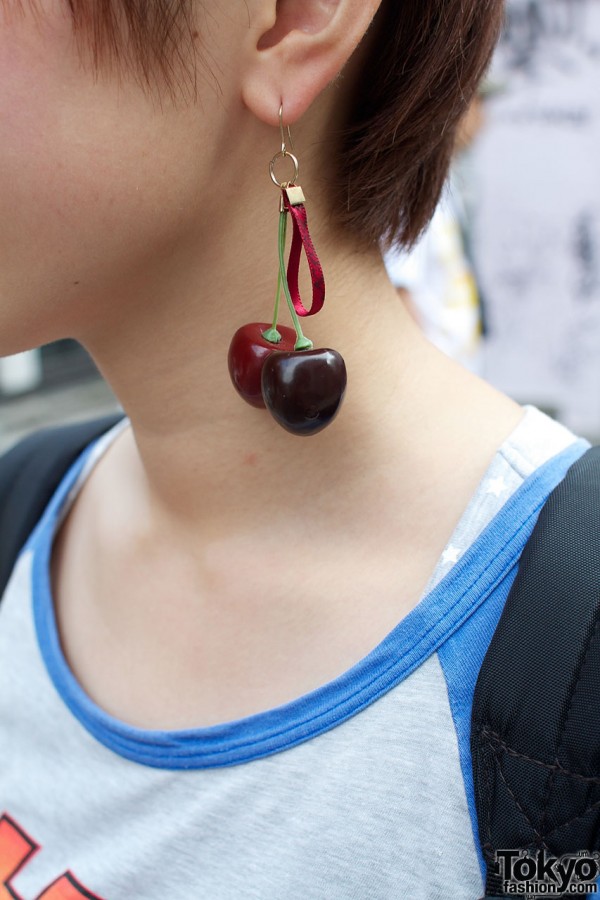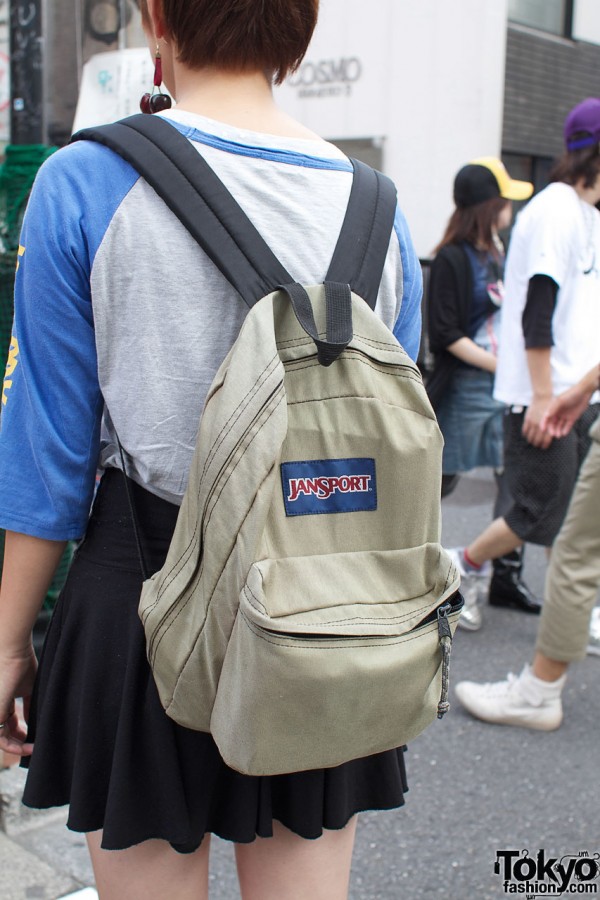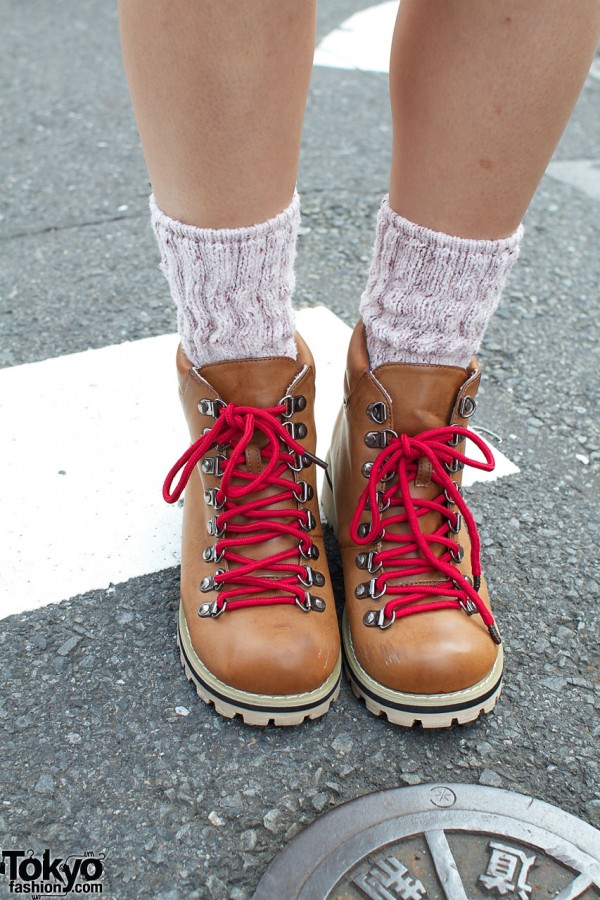 Click on any photo to enlarge it.