Ne-Net Cropped Pants & Cute Blue Bow in Harajuku
This smiling 21-year-old Japanese guy was photographed on Meiji Dori in Harajuku. He's wearing a hat and glasses along with a red plaid scarf fastened with a cute little blue bow that gives the appearance of a bow tie. But, the cuteness doesn't stop there – check out the flower print backpack from Comme Ca and the cropped Ne-net sarueru pants. He said that his hooded knit top was "no brand" and his sneakers were the Inomer model from Admiral Footwear. His favorite fashion brand is Ne-net. (We think Ne-net is amazing as well. Some of their stuff is far too cute to be wearable, but going into a Ne-net store in Tokyo is like visiting a mega-cute theme park.) As far as music, this guy enjoys listening to R&B.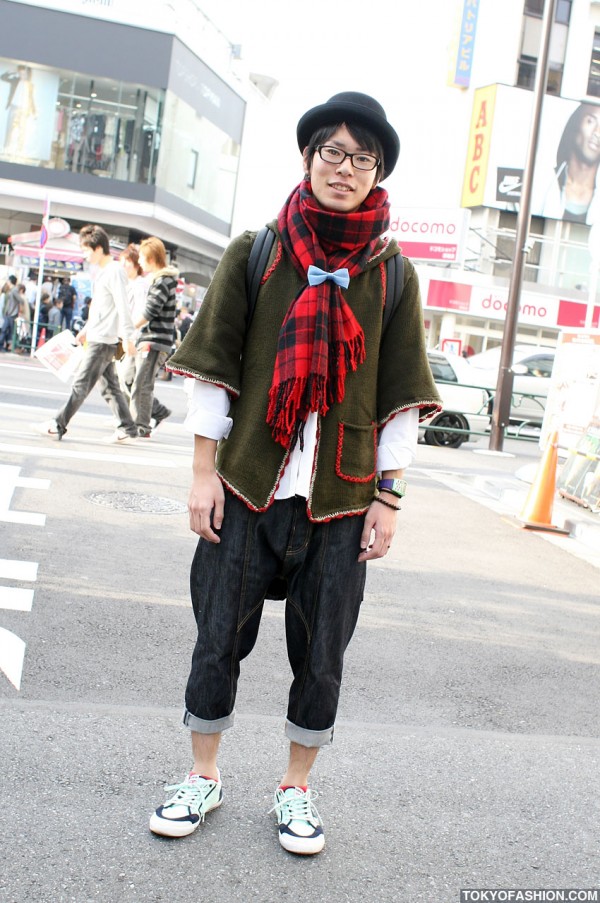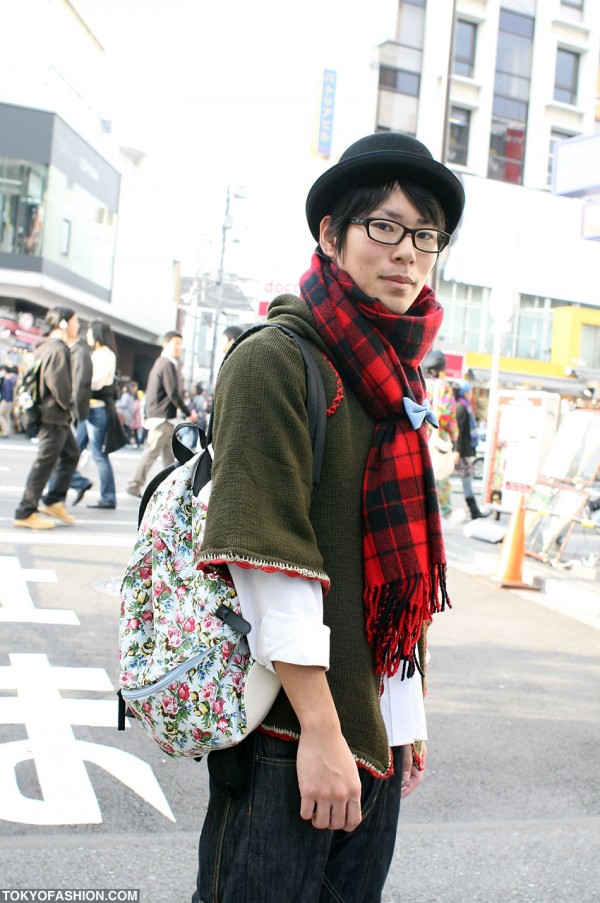 Click either photo to enlarge it.