Later this week, Nike Japan and Tower Records are teaming up to present a free JRock show in Yoyogi Park with Nico Touches the Walls, Grapevine, and other bands.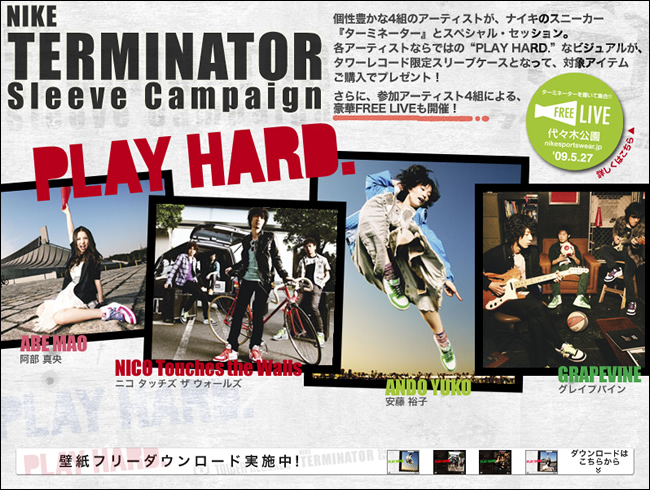 The free Yoyogi Park concert on May 27th is a way for Nike Japan to promote the Terminator sneaker and a way for Tower Records to promote the new releases of the Japanese bands involved – Grapevine, Nico Touches The Walls, Abe Mao, and Yuko Ando.
At Tower Shibuya right now, they have a promotion setup on the ground floor where they have posters signed by the bands and a rotating display with artist-signed Nike Terminator shoes.
Nike Terminators on display at Tower Shibuya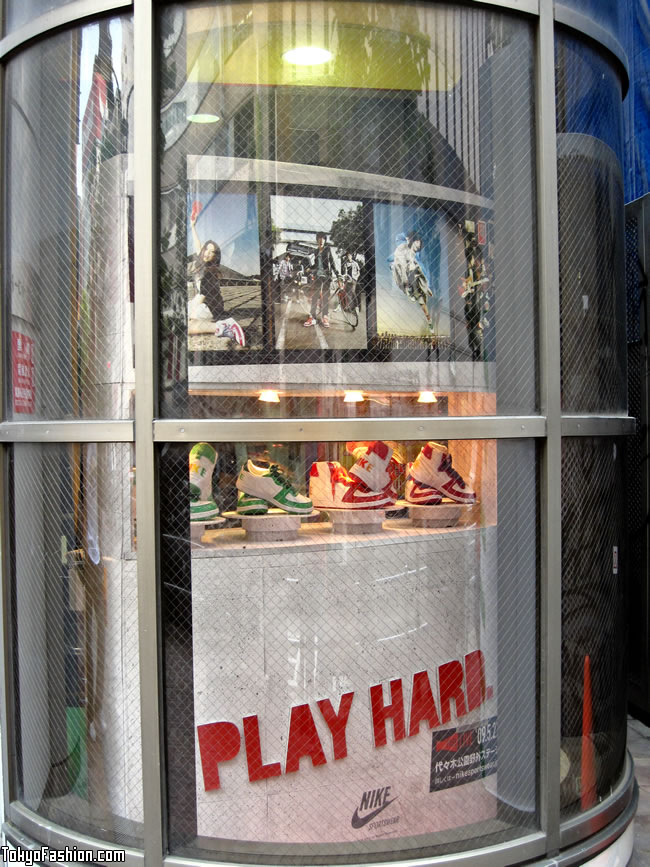 Nico Touches the Walls signed Nike Terminator sneakers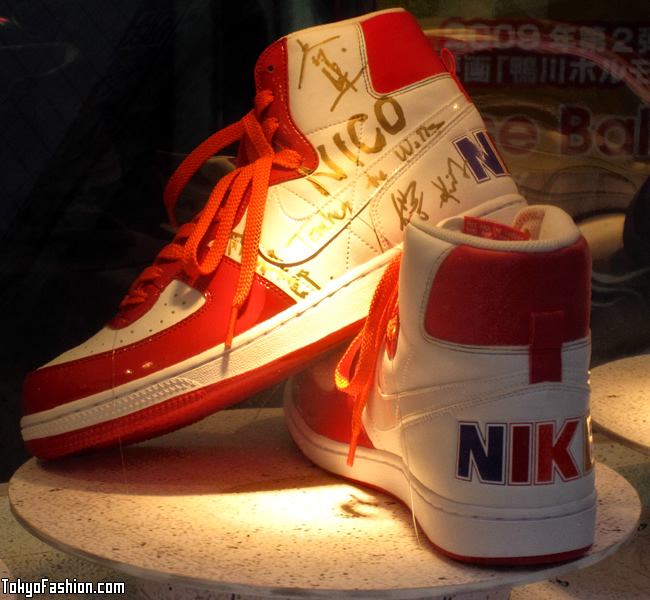 Yuko Ando (aka Uchary Andrew) signed Nike Terminator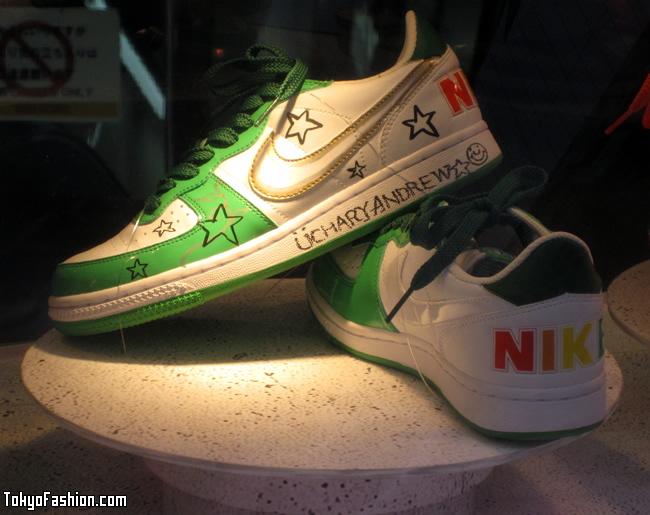 Again, the free concert is on Wednesday, May 27, 2009. The show starts at 5:30pm on the Yoyogi free stage on Shibuya Koen Dori. The closest train stations are Harajuku Station or Shibuya Station, both on the Yamanote Line.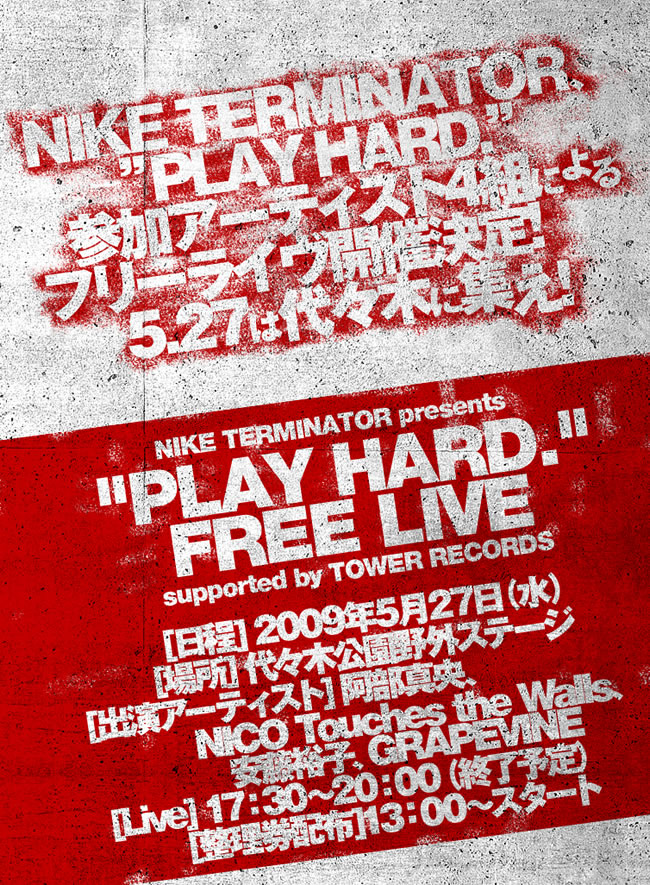 External Links: