Nike x Milk Fed vs. Fuzzy Slippers
We photographed this cool couple in Harajuku. The cute girl on the left with long pigtails is wearing a lingerie-style top from Uniqlo with a white sweater and a short striped ruffled skirt. She's carrying a Badtz-Maru bag with a mischievous penguin logo.
She's also wearing ankle socks with updated cheetah-print Mary Jane shoes from Nike x Milk Fed. Her favorite brands are Desperate and MXE.
Her friend on the right is Odagiri, a staff member at the Kuro Benz vintage shop. He's wearing a black Uniqlo sweatshirt and carrying a spiked bag from Kuro Benz. He has some cool wire rim glasses and is also wearing some fuzzy slippers made from scraps of yarn and fur.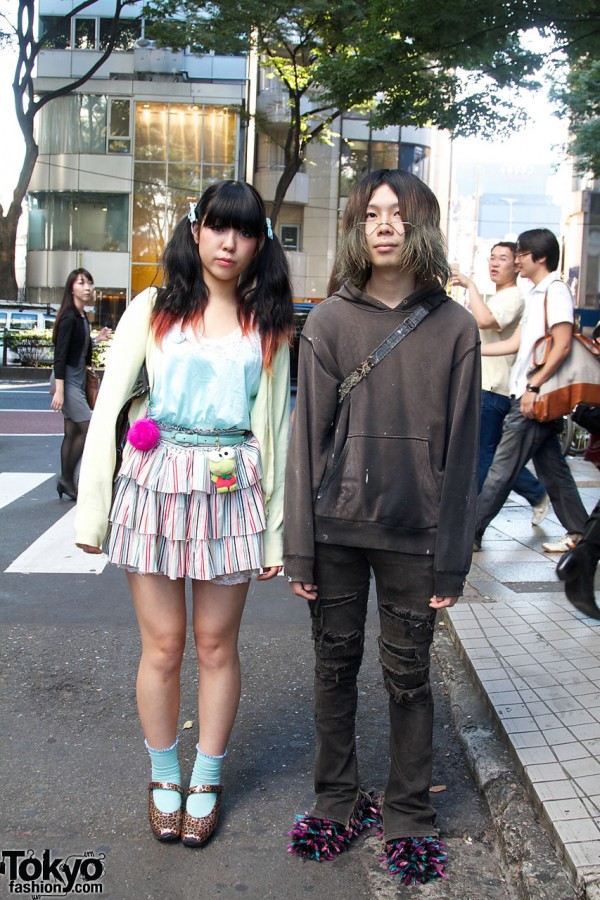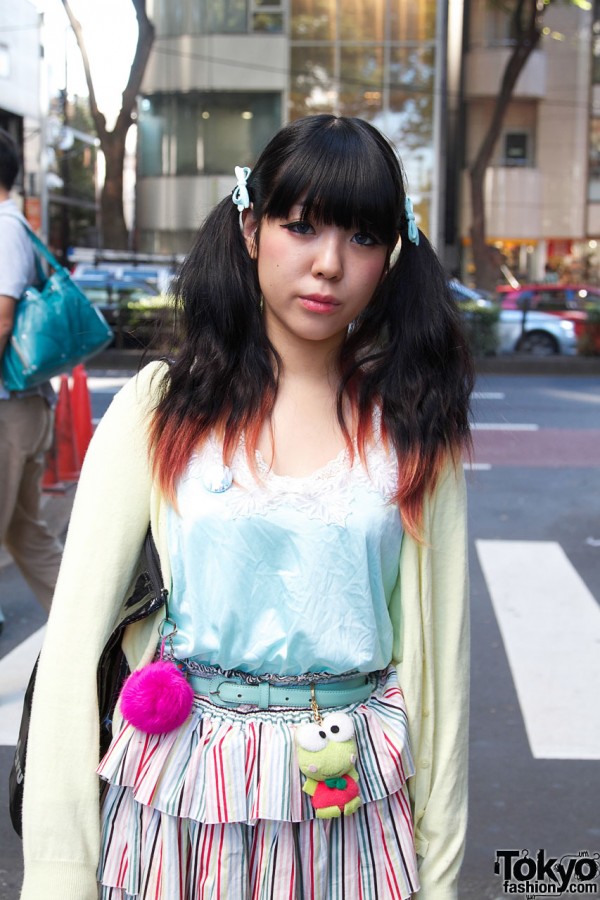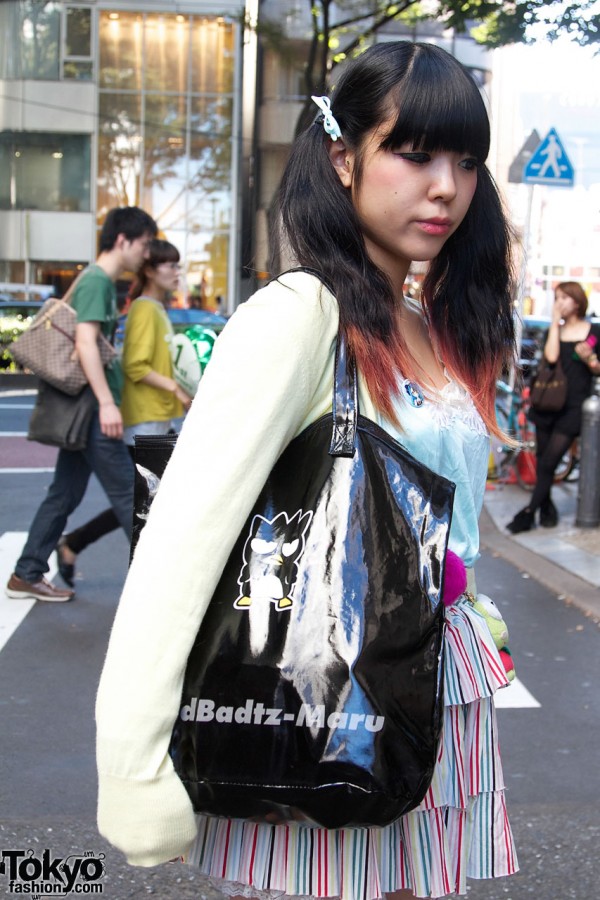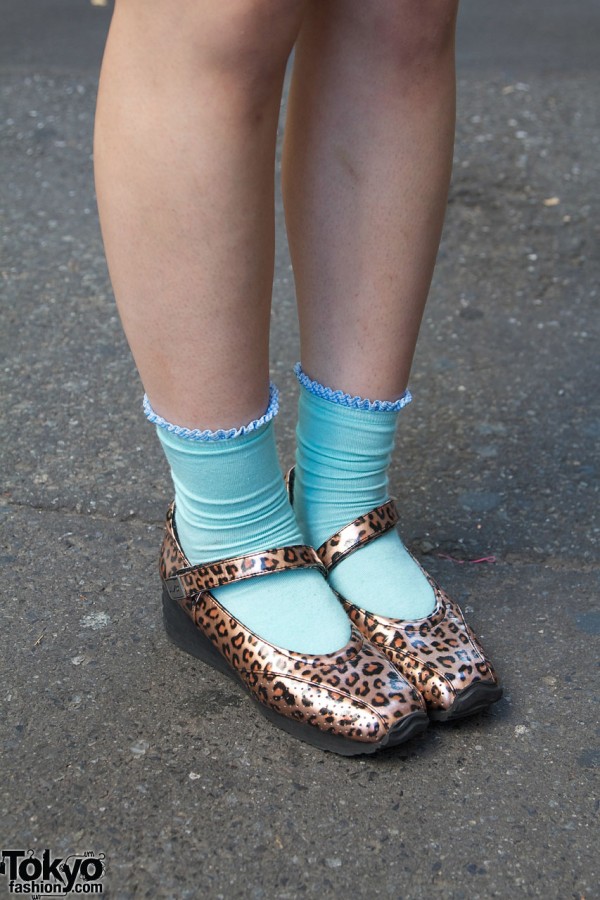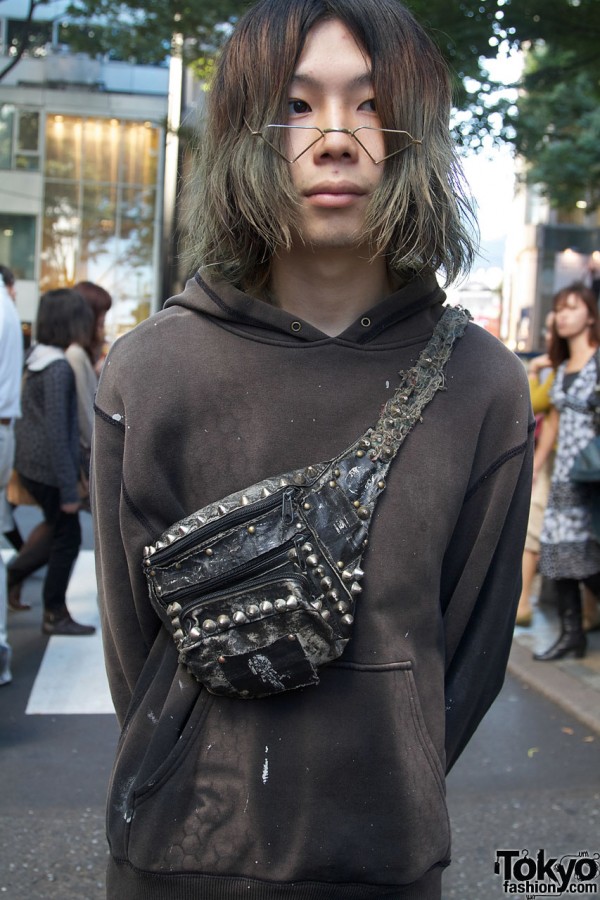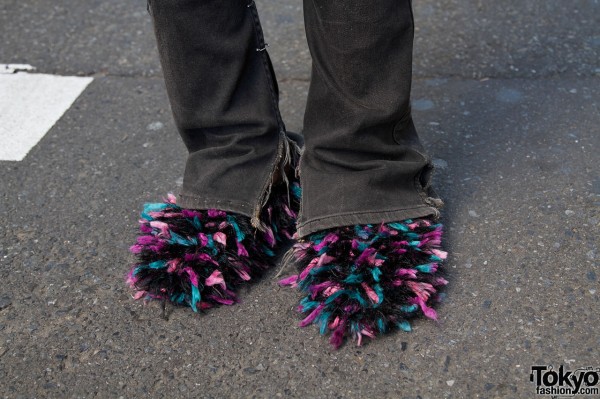 Click on any photo to enlarge it.