"Oh! My! God! Harajuku Girl" by Kyary Pamyu Pamyu
It's Kyary Pamyu Pamyu time!
As most of you already know, Japanese fashion blogger, model, high school student, funny face maker, and all around Harajuku Superstar Kyary Pamyu Pamyu released her debut single "PONPONPON" last week. The song, backed by the amazing PONPONPON music video, took the web – and the international iTunes charts – by storm. But, Kyary isn't one to rest after taking over only part of the entertainment world! Next month, her first book (not including photo books), subtly titled "OH! MY! GOD! HARAJUKU GIRL", will hit shelves across Japan. Here's a preview of the cover art for the book, with Kyary wearing items from 6%DOKIDOKI!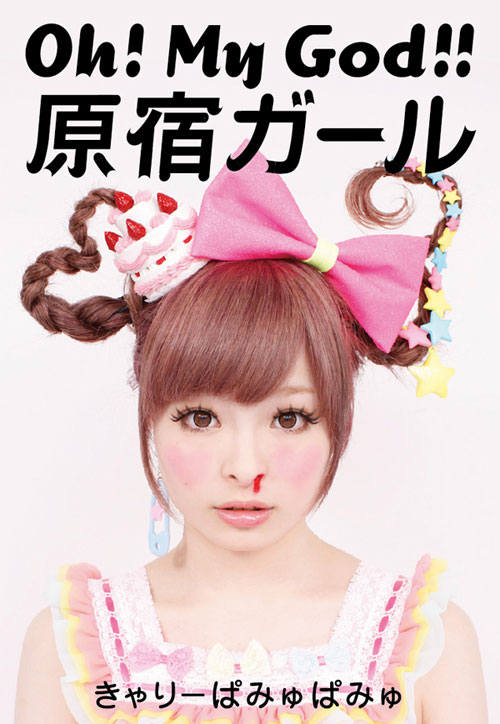 For all her accomplishments, Kyary is still only 18 years old. So, you may be wondering what the debut book of an 18-year-old model-blogger will be about? It will be all about Kyary Pamyu Pamyu! That's right, "Oh! My! God! Harajuku Girl" will offer fans the opportunity to find out everything they've ever wanted to know about Kyary.
The publisher promises that "Oh! My! God! Harajuku Girl" will shed light on Kyary Pamyu Pamyu's life from childhood, up through middle school, and, of course, her meteoric rise to fame during her high school years. The book will feature a series of interviews/essays from those close to Kyary – including her mother, her childhood friends, and her best friend(s). Kyary will share with readers the story of how her life changed forever the first time she was photographed on the street in Harajuku.
Most awesome of all, Kyary promises to share the secret of her crazy-in-a-good-way name. Kyary Pamyu Pamyu is not exactly a common name for girls in Japan, so it's safe assumption that she wasn't born with it. How exactly did she get such a catchy nickname? Buy the book and find out! Also, of course, the publisher promises that Kyary's book will be packed with the sense of humor that's made her a Harajuku sensation and role model to thousands of young girls all over Japan.
Kyary Pamyu Pamyu's "Oh! My! God! Harajuku Girl" will be released throughout Japan on August 24th. As far as we know, the book will only be available in Japanese language at first. If there's enough interest, maybe they'll translate it into English and other languages in the future.
We don't actually have a copy of the book in our hands yet, but we created a highly realistic mock up of what we believe a representative Kyary Pamyu Pamyu fan may look like while reading "Oh! My! God! Harajuku Girl" for the first time. Again, this is only a guess, so your experience with Kyary's book may vary.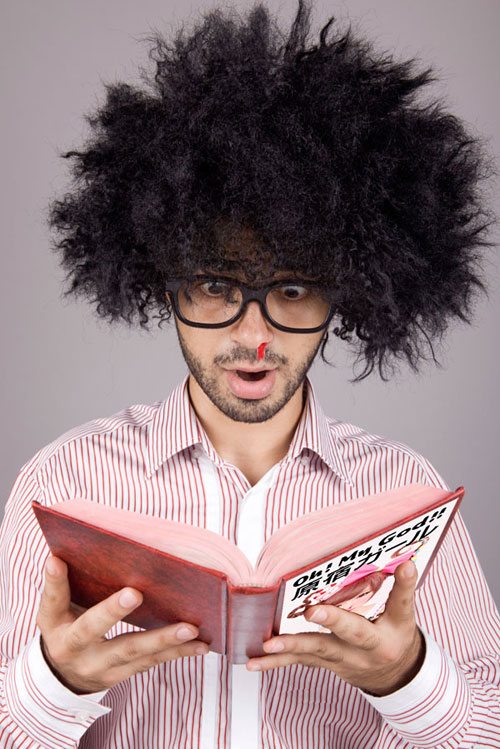 You can pre-order "Oh! My! God! Harajuku Girl" by Kyary Pamyu Pamyu on Amazon Japan now, but remember that Japanese language skills would likely be very helpful if you plan to read it.