ONE NIPPON Party Pictures: All-night Earthquake & Tsunami Relief Event at Trump Room Tokyo
On Saturday night, Tokyo's fashion scene came together at the Trump Room to support earthquake and tsunami victims while listening to great music and sharing quality time with friends.
Produced by Tokyo Dandy, the "ONE NIPPON" party had a fantastic concept. Rather than paying to get in, everyone was asked to bring at least three items to be donated to Second Harvest Japan, a non-profit group working with earthquake and tsunami relief efforts in Northern Japan. While organizers requested three items per person, many ONE NIPPON attendees brought far more than that. By the end of the night, boxes of donated goods for Second Harvest were stacked high.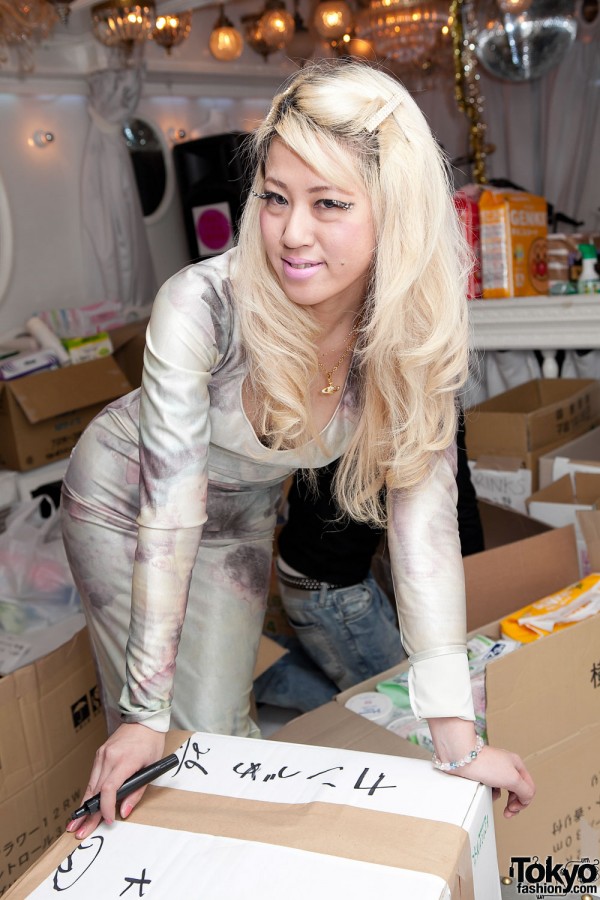 Once inside the door of the all-night party, the love for those in disaster-hit areas of Japan was readily apparent – with many stylish Tokyo-ites wearing "Pray For Japan" pins from Faline Tokyo, or "Mighty Harajuku" pins from 6%DOKIDOKI. ONE NIPPON drew a huge variety of DJs and other entertainers, all of whom were excited to be doing their part to help out with relief efforts. Artists on hand included Mademoiselle Yulia, Yoon, Trippple Nippples, Baby Mary & KJ, Detto K, Flash & Roxi, Kosuke Adam, Leo Candycane, Takeru Is Dead, Yatt, Yuya Nara And Sachiko, 2Boy, Anti Noise, Cloudom, DJ Shun, D&V, Freeek, I'M, Jacob Le Champ, Kohno, Modern Boy, Poppo, Salvador, and Tommy.
We know that many of you reading this aren't in Tokyo, but that doesn't mean you missed out on all of the fashion, music, and more at the ONE NIPPON event! That's right, we had a photographer on hand to bring back lots and lots of pictures. Even though you may not have been there in person to donate items at the door, we definitely recommend that you do take a look at the Second Harvest website and see if there's anything you can contribute.
Enjoy the party photos, and remember that you can click on any of them to see huge hi-res versions!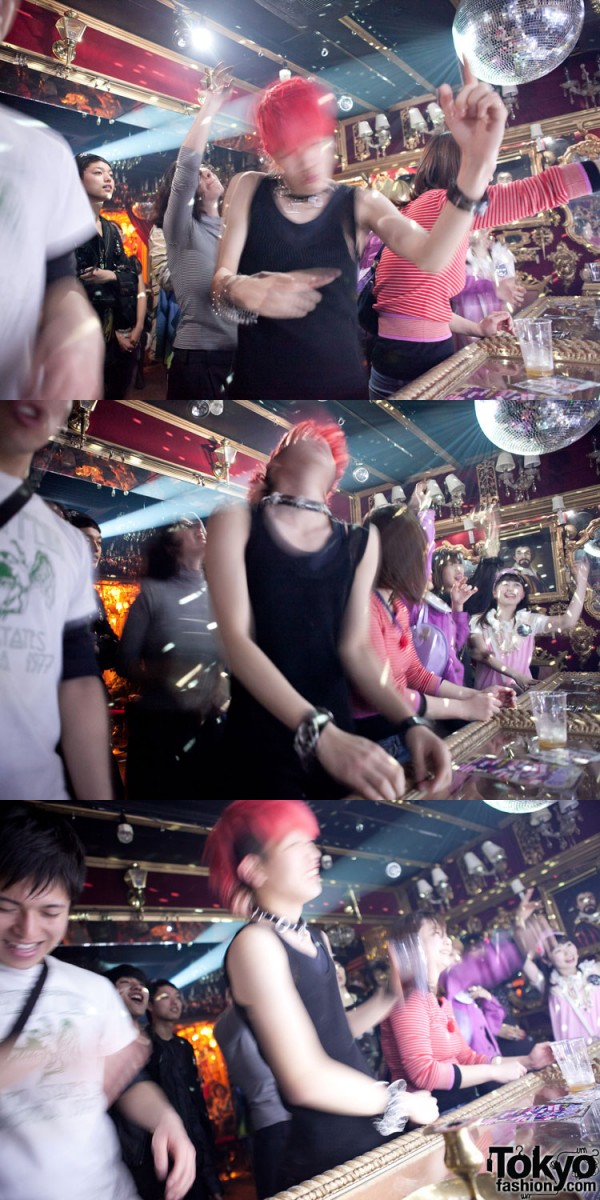 Click on any of the pictures to see a high resolution version.
For more ONE NIPPON information, check these links:
About the photographer:
Benjamin Parks is a Tokyo-based photographer and videographer, who specializes in editorial and corporate portraits. He has worked for many publications and companies, both international and Japanese. His work can be viewed at benjaminparks.com, and he can be contacted at [email protected]