One Piece Nail Art & Cute Japanese Girls in Shibuya
We photographed these two cute Japanese girls near Shibuya Station in Tokyo. They are both wearing outfits that came mostly from the Japanese brand Co&Lu with some items possibly from the related brand CoCoLuLu by Co&Lu. The outfits consist of a stadium jacket, colorful sweaters, t-shirts, belts, jeans, sneakers, jewelry, bags, and – on one girl – a cap.
Even more eye-catching than the girls' fashion is their nail art. One of the two has nail art featuring Tony Tony Chopper from the Japanese manga One Piece. The other girl wears nail art with lots of cute decora items like cupcakes and tiny cute characters. If you look at the three pictures at the bottom of the article, you can see closeups of the nail art of both girls.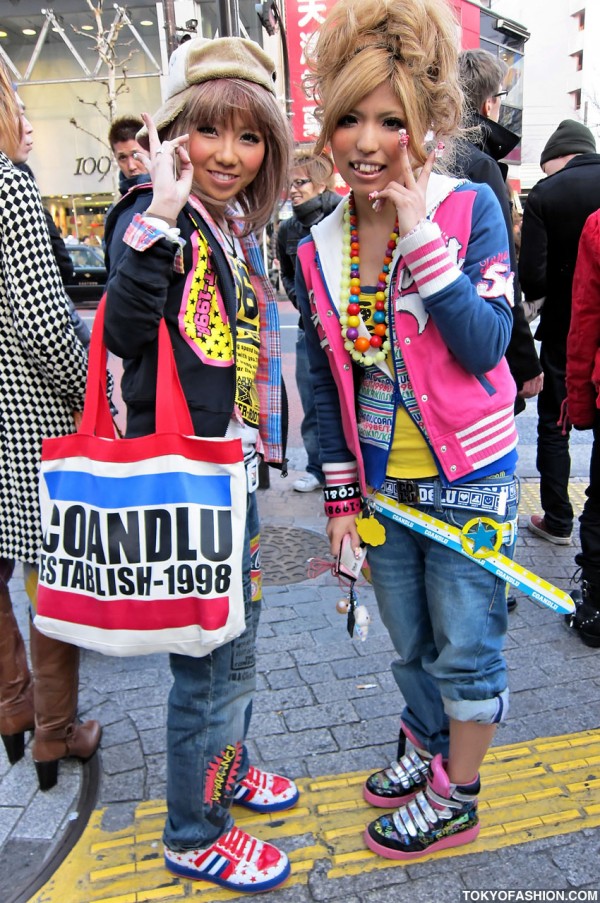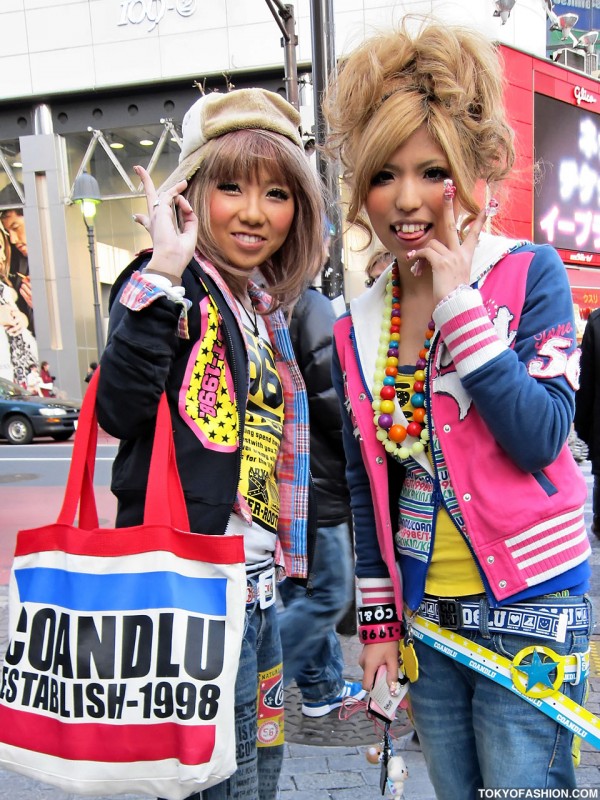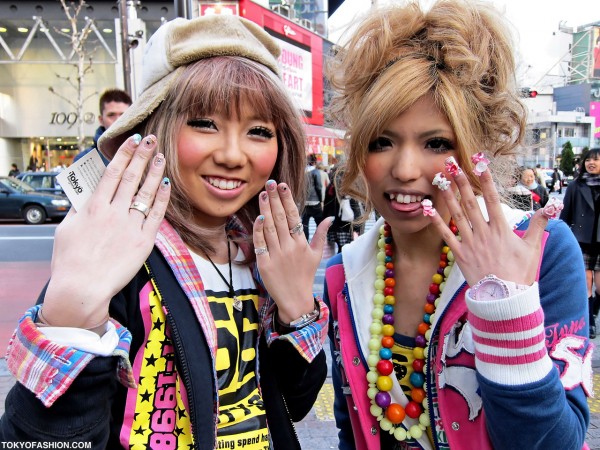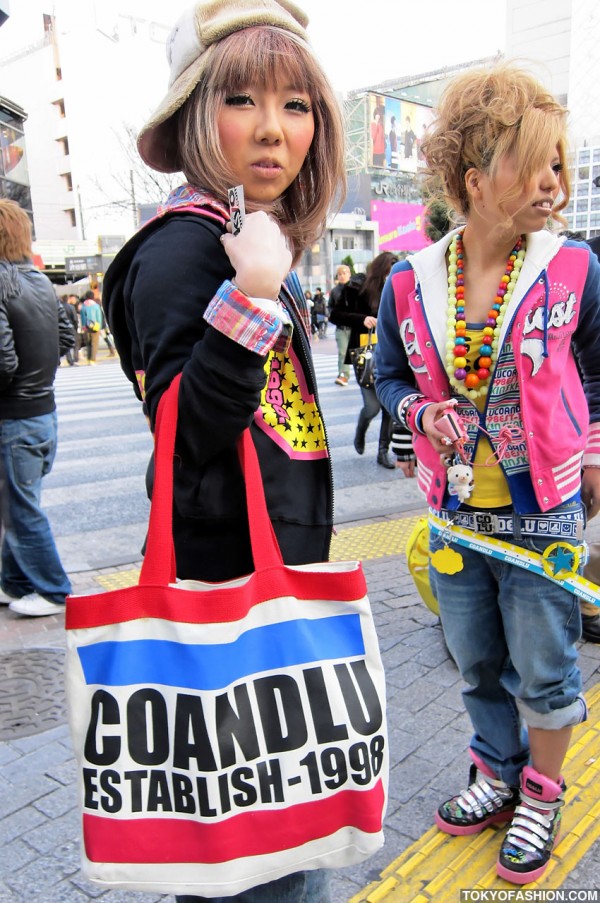 Click any of the above photos to enlarge them. The pictures below – showing closeups of these girls' nail art – are already zoomed in.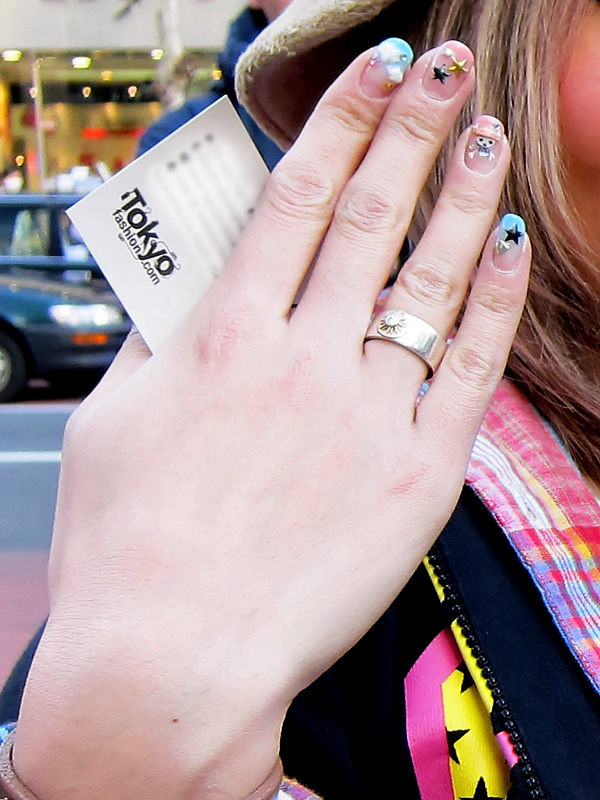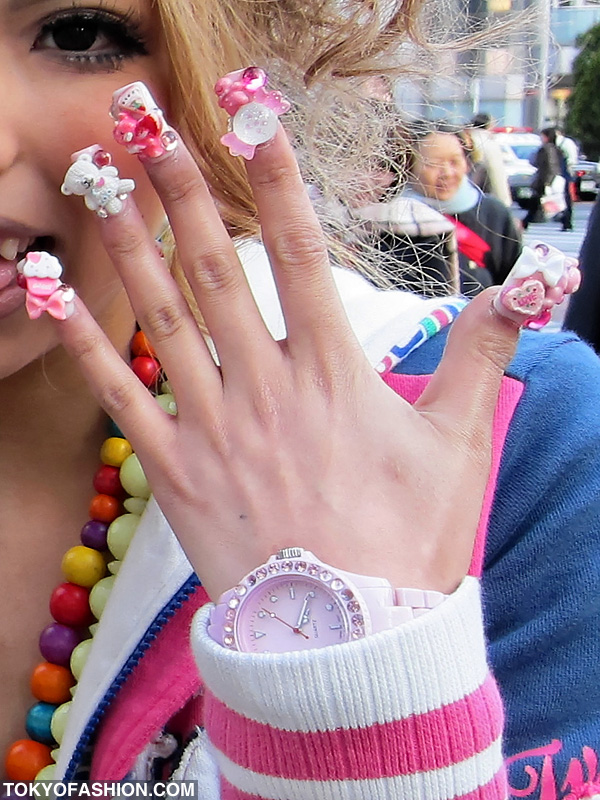 We appreciate these girls sharing their cute nail art with us!