One Piece x World Wide Love Tote Bags & T-Shirts
The Japanese fashion brand World Wide Love – known for their punk/rock styled clothing – have announced a new series of tote bags featuring artwork from the popular Japanese manga One Piece. The new totes are going on sale one month after the release of World Wide Love's t-shirt collaboration featuring Chopper from One Piece. Those limited edition t-shirts sold out almost immediately when they went on sale in March. The t-shirts featured an illustration of the One Piece character Chopper (whose cuteness makes him extremely popular with Japanese girls) wearing a "World Wide Love" t-shirt.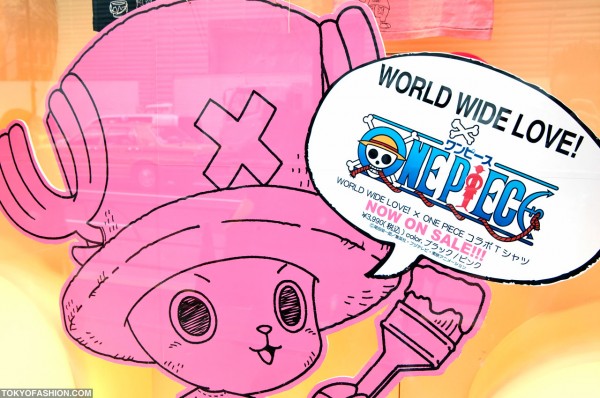 The new tote bags come in three different colors – black, pink leopard-print and gray-leopard print. All of the designs feature a One Piece pirate pattern combined with the distressed smiley face logo of World Wide Love. The tote bags are priced the same as last month's t-shirts at about US$40 each. Like last month's t-shirts, these new One Piece tote bags are being produced in limited quantities – and like the shirts, they will probably sell out pretty quickly.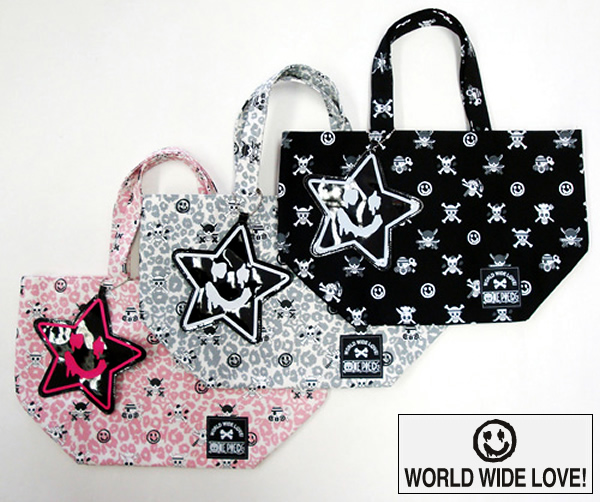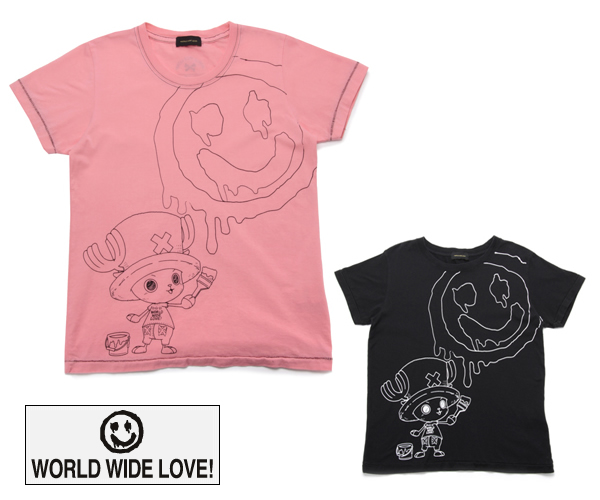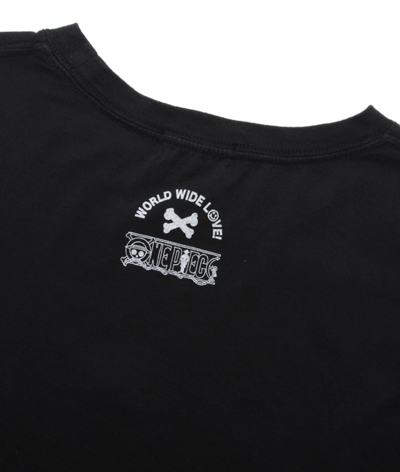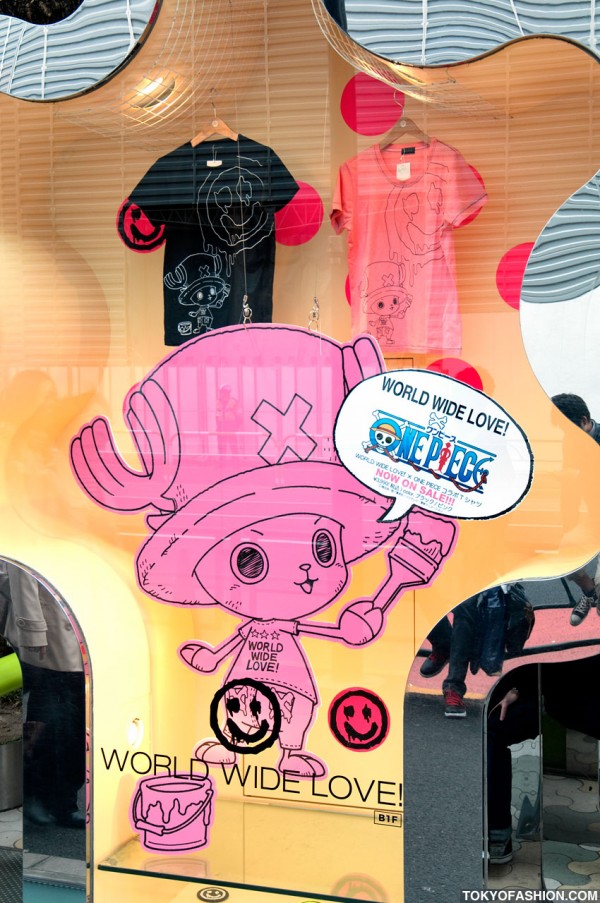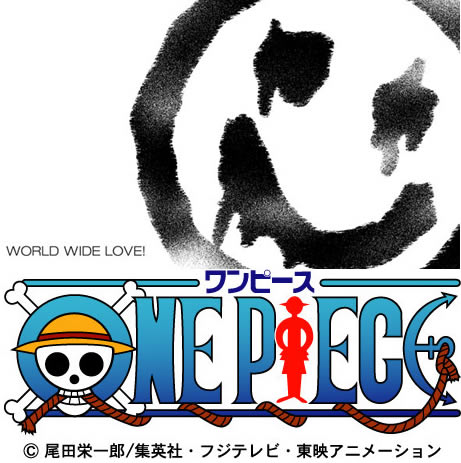 For more information, check out World Wide Love's official website (in Japanese).