Onna, Syrup & Cult Party
This cute girl with a large topknot in her hair is Aibon, a 24-year-old bartender. Her romantic outfit includes a variety of handmade items. Her cotton top from Onna is worn with a collar made from patchwork pieces known as yoyos. Her gauzy chiffon skirt is from Syrup.
Aibon's rustic-looking leather shoes were borrowed from her mother. Her accessories include rings from Q-Pot and Tsumori Chisato and a necklace from Cult Party with a pendant that consists of a straw wreath decorated with a bow, doll's hair, silk flowers, yarn, lace and beads. She's also wearing a beaded bracelet, a large watch and a hair decoration made from flowers, lace and yarn. Her fabric bag is from Syrup
When we asked Aibon about her favorite fashion sources the answer was The Virgin Mary and Meno. Her favorite music is by Maximum the Hormone.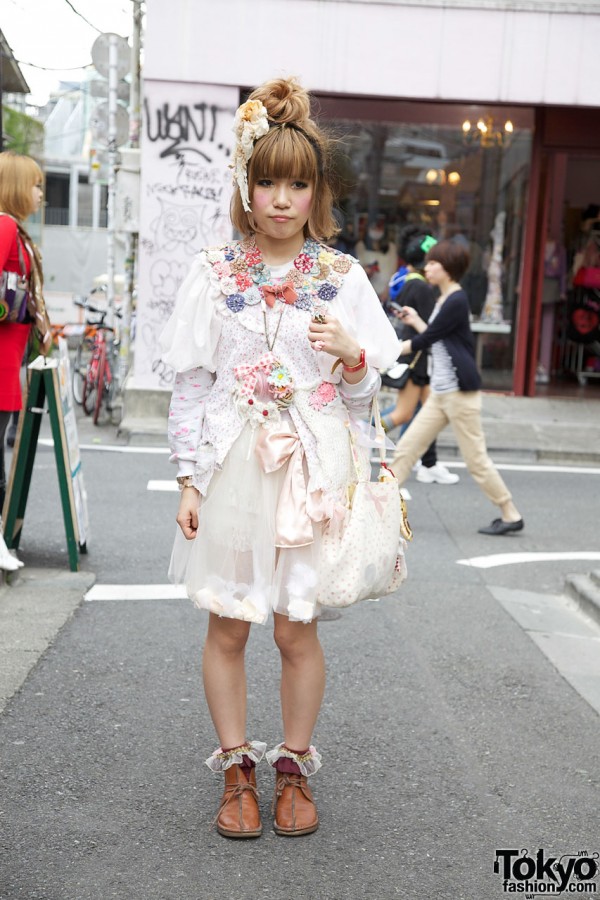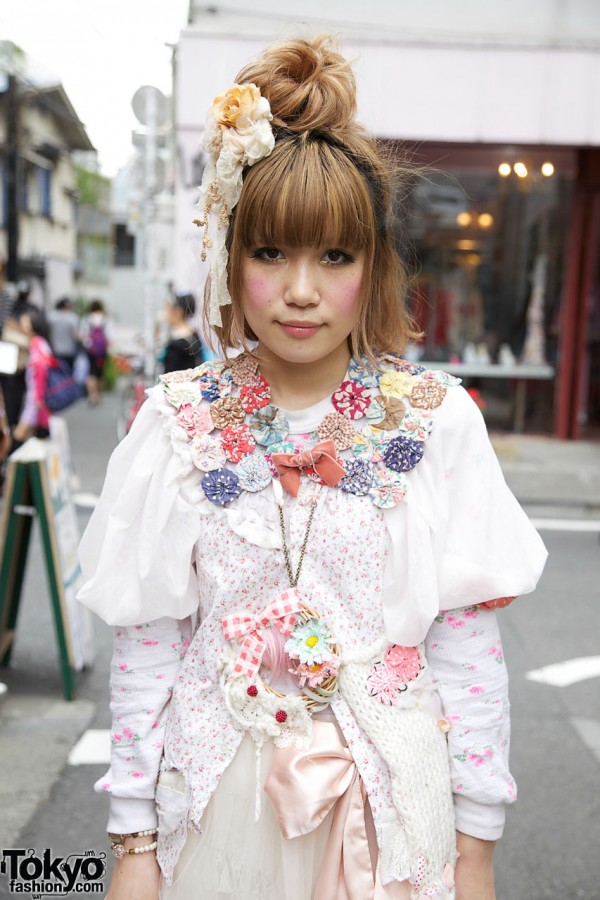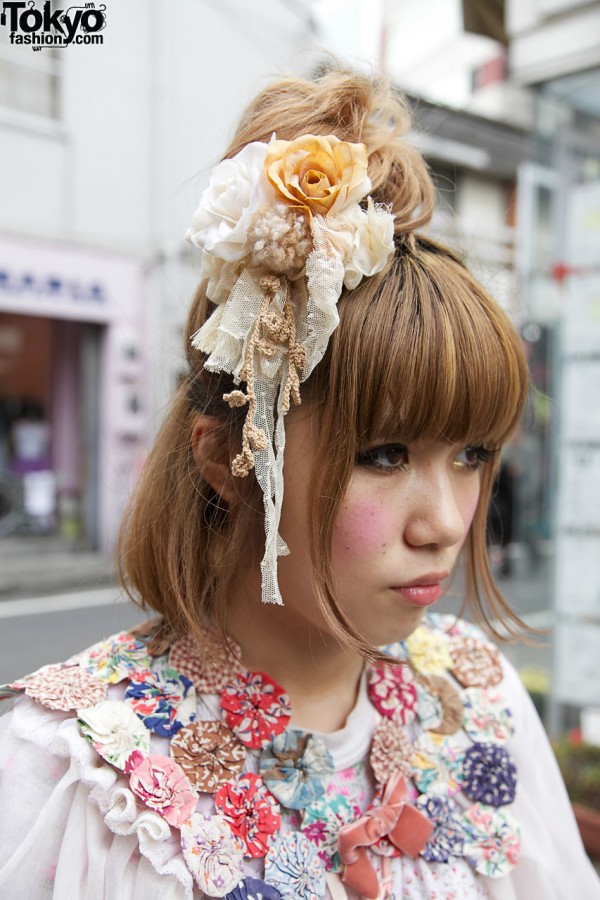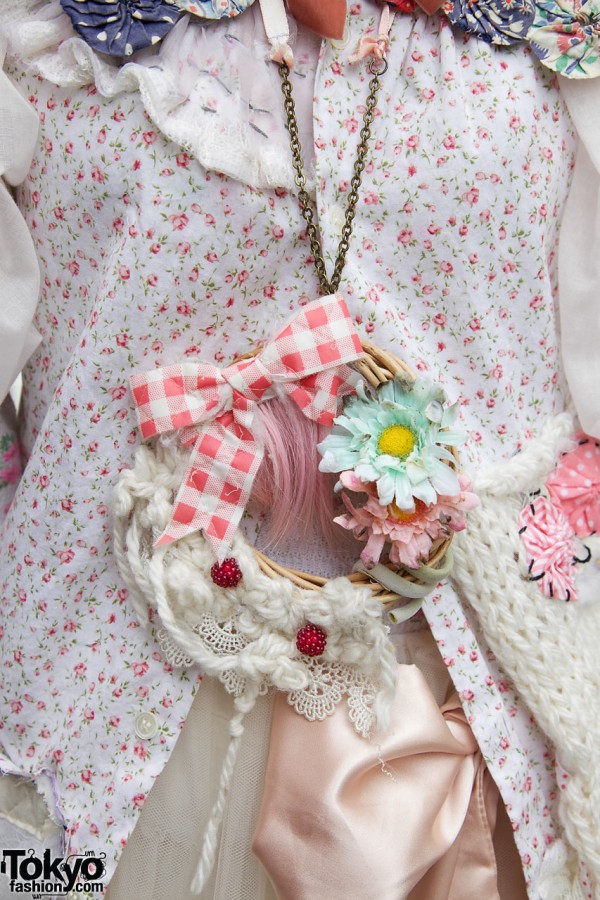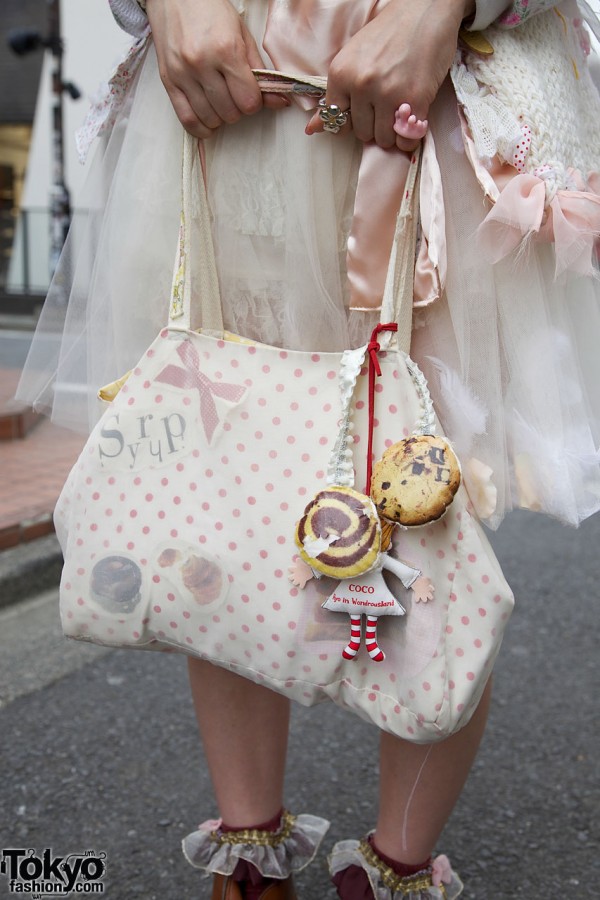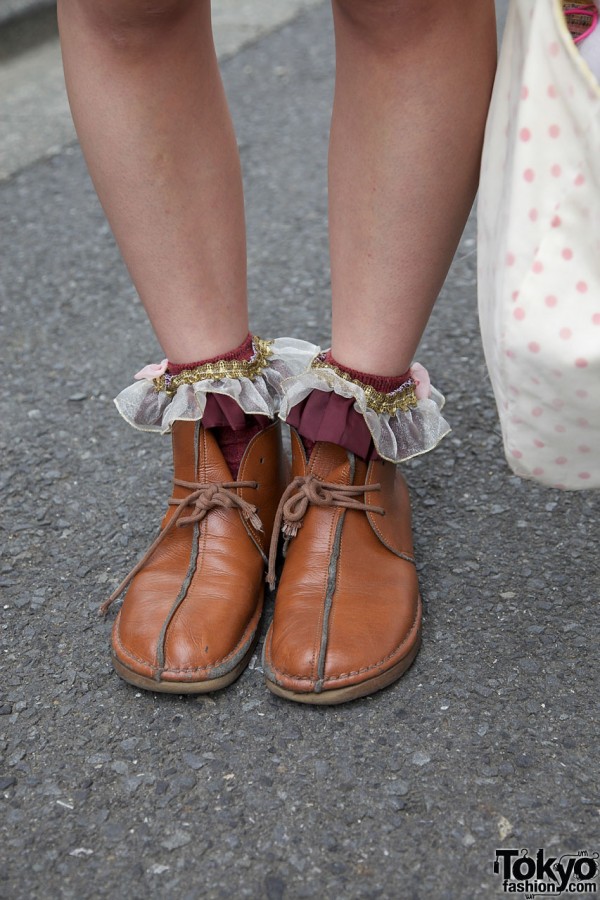 Click on any photo to enlarge it.