OPA Shanghai – Japanese Fashion Mall Opens in China
Next week in China, a new Japanese fashion shopping mall with an impressive 30 shops will hold its grand opening. Referred to as "Shinjuku in Shanghai" by some, OPA Shanghai will be the first large-scale mall in China dedicating almost its entire floor space to Japanese brands and shops.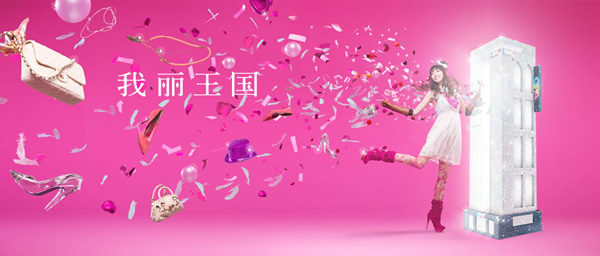 OPA Shanghai – named "My beauty Kingdom" in Chinese – is set to become the must-go shopping spot for young Chinese ladies into Japanese clothing and accessories.
Located in Central Shanghai, the pink-decorated OPA will feature 29 Japanese brands – including Peach John, Mina Collection, Wego Harajuku, Samantha Thavasa, Esperanza Market, Nice Claup, Olive des Olives, NAIGAI, Pampered Girls by MG Luxe, and even the famous Japanese pet clothing store Pet Paradise.
Though the project has draw attention from many prospective shoppers in China, OPA Shanghai chose not to release a list all of the participating Japanese brands until the grand opening on Monday. The mystery surrounding which shops are participating has led many Chinese fans of J-fashion to speculate about the new mall on online discussion boards.
Update: The full list of OPA shops/brands has been released: WEGO HARAJUKU, FantasyGal by twisty, Samantha Vega, The Shop Yorks, PATRICK COX, artherapie, ESPERANZA market, NAIGAI, Pampered girls BY MG.LUXE, PINK MARS, rosebullet, Durer, VIFILLE, Fantasy Gal, RANDA, SmackyGlam, PEACH JOHN, Duarte NO.Q65, one after another NICE CLAUP, soeru, OLIVE des OLIVE, Marie Morrie, Lindo, kakatoo, TAPENADE, EMSEXCITE, IORI, PET PARADISE, Beauty Nail, LOVES CHANGE, Sirotan Town, Freego, Honey Square, and Häagen-Dazs.
OPA Shanghai has already issued 32,000 "My beauty Kingdom" passports to promote the grand opening. The passport includes discount offerings and the possibility for holders to win prizes – including a pink mini car. In addition, an OPA official said that Japanese style USB memory sticks would be given out as door prizes.
Though OPA Shanghai is the first large-scale dedicated Japanese fashion mall in China, the OPA brand itself is no stranger to many Chinese – especially for those who follow Japanese fashion. OPA operates similar malls in many major Japanese cities. These malls are popular with Chinese tourists who visit Japan on shopping trips.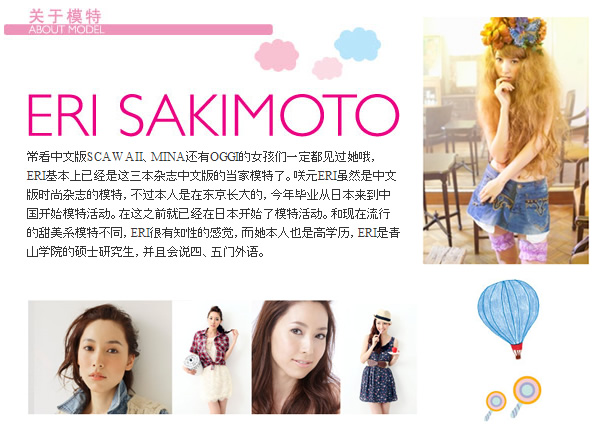 Japanese model Eri Sakimoto – well-known to Chinese fashionistas – is the spokesperson for OPA Shanghai. Sakimoto has asked all of her fans to attend the OPA Shanghai grand opening next Monday. She'll attend the opening to take pictures with fans and to model the OPA fashion brands.
OPA Shanghai Info:
What: OPA Shanghai
Where: Shanghai, China
When: Opening Monday, December 20, 2010
Address: No. 900 Huaihai Zhong Road Central Shanghai
Website: Official Website (Chinese)
Images courtesy of OPA.