Original View Clothing Designer
Daishi is a fashion designer for Original View. His outfit includes a lot of cool details. He's wearing an Original Vew t-shirt and jeans from Uni-qlo. His unique shoes with a hidden zipper are by Alfredo Bannister.
Daishi's accessories include a Diesel watch and Chanel ring. His embossed bag was a gift. He's also wearing a pieced cap.
We asked about his favorite music and he said Katy Perry, Jamiroquai and Caramel Peppers. His favorite fashion brand is (of course) Original View. Click here to see his blog.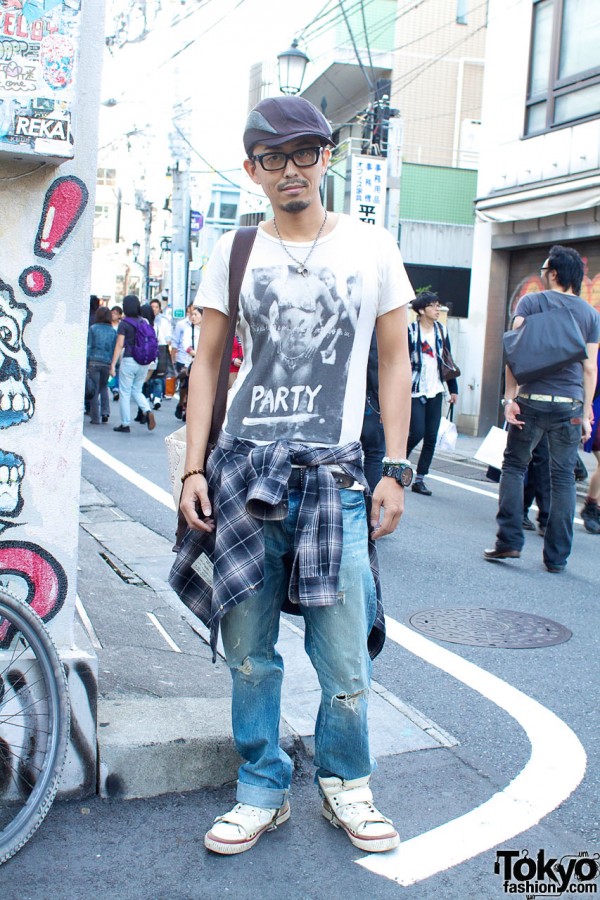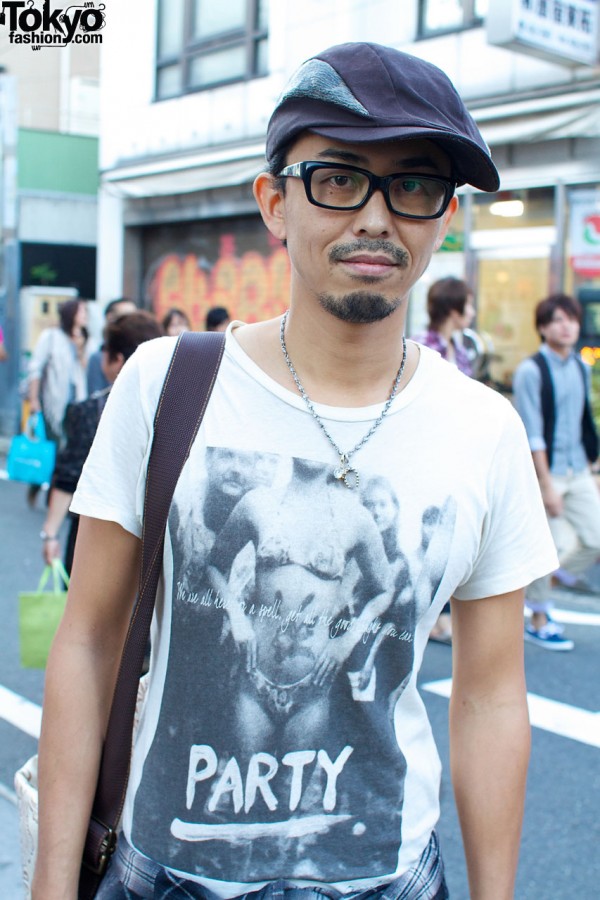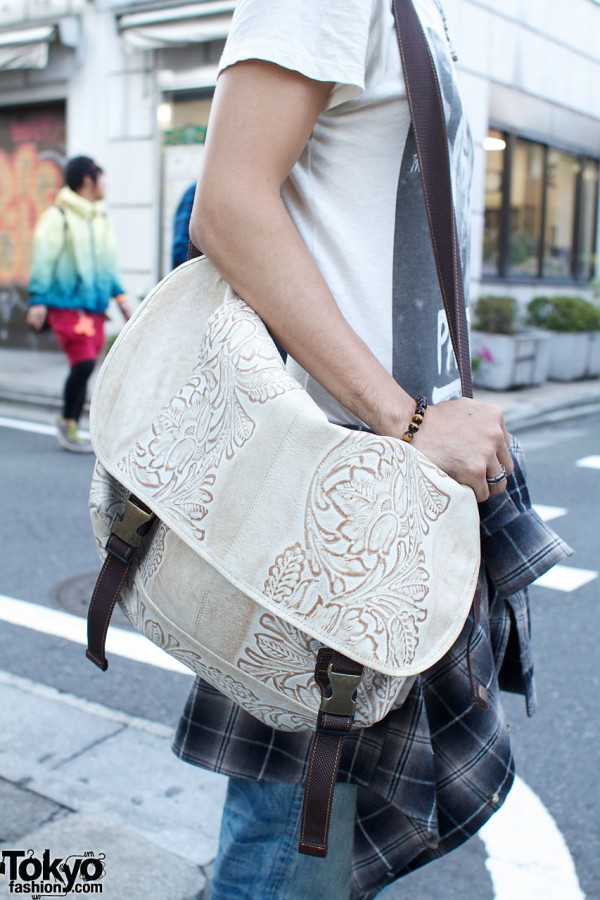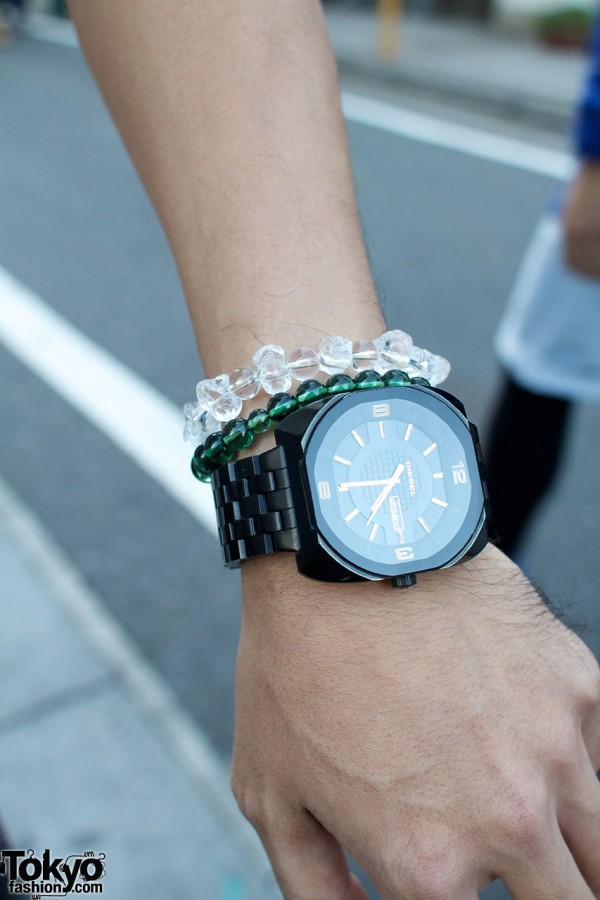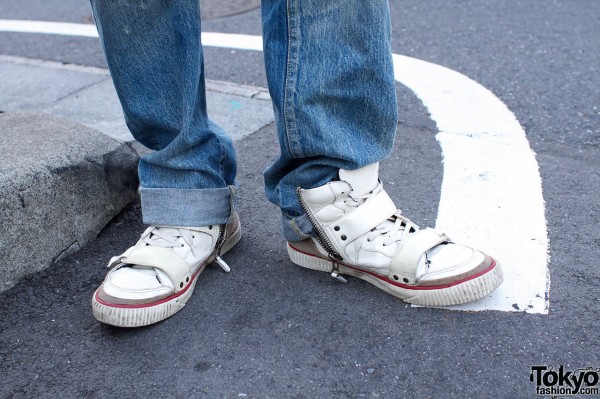 Click on any photo to enlarge it.