Pair Look Japanese Girls in Harajuku
We met these two cute girls in Harajuku. They told us they had come to Tokyo for some shopping. They are wearing what the Japanese call "Pair Look" – it means that two friends intentionally match their outfits when they go out together. If you look up and down the outfits these girls are wearing, it's hard to find any differences. They are both wearing identical black sweaters over long shirts with text on them, matching cutoff denim shorts, black leggings, and sandals. Besides that, their necklaces, anklets, gray and pink backpacks – and even their disposable umbrellas – all match.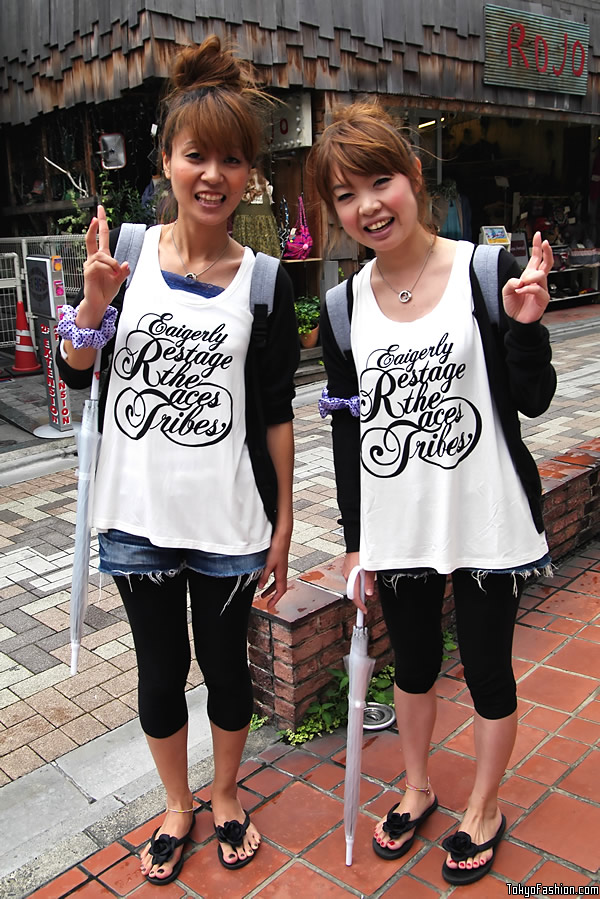 Click either picture to see it larger.