Panama Boy Poncho & Care Bears Lunch Box
This cute Japanese girl with long hair is 19-year-old Miho. Her pastel crochet poncho is from Panama Boy, one of Harajuku's more popular used clothing stores. Her pink cotton skirt is from Chicago, another top resale shop. Her accessories include headphones decorated with big yarm pompoms and a doll's head from Crazy Castle. She's carrying a Care Bears lunch box and a panda head purse.
Miho's accessories include a Jack Skellington ring, a bow ring and a silver wristband. She's wearing white print tights, pink leg warmers and lavender shoes with purple print laces from Swimmer.
We asked Miho about her favorites and she said she likes designer Vivienne Westwood and The Virgin Mary resale shop. Her favorite music is by L'arc en Ciel.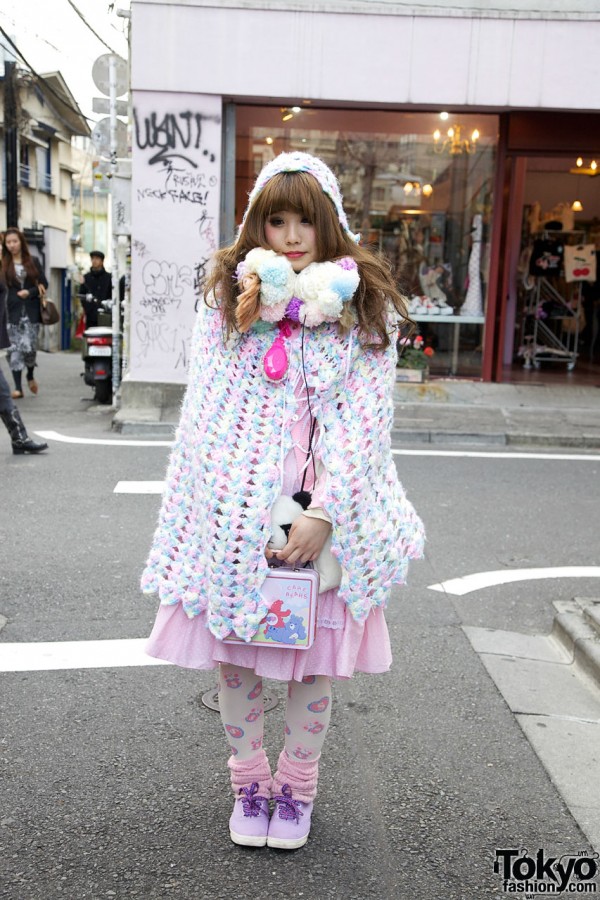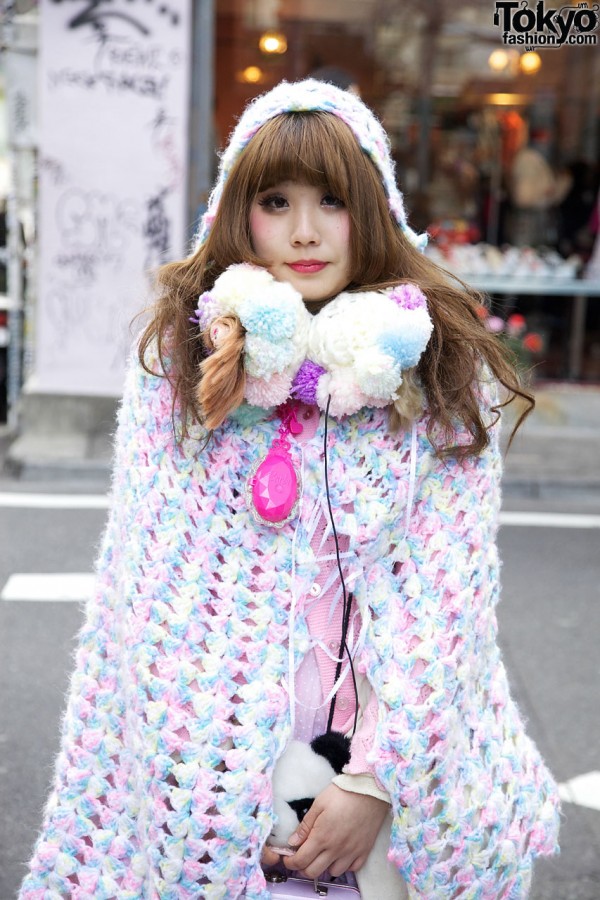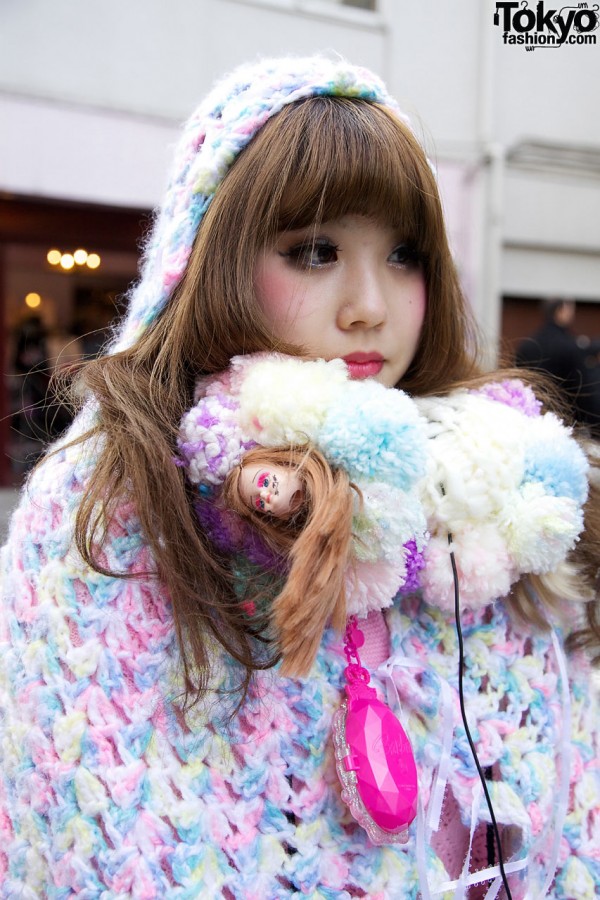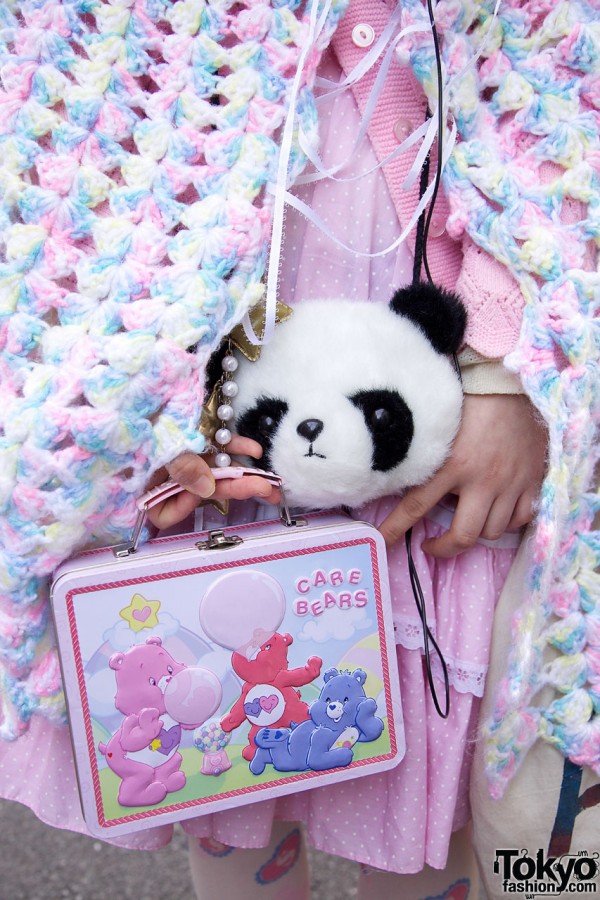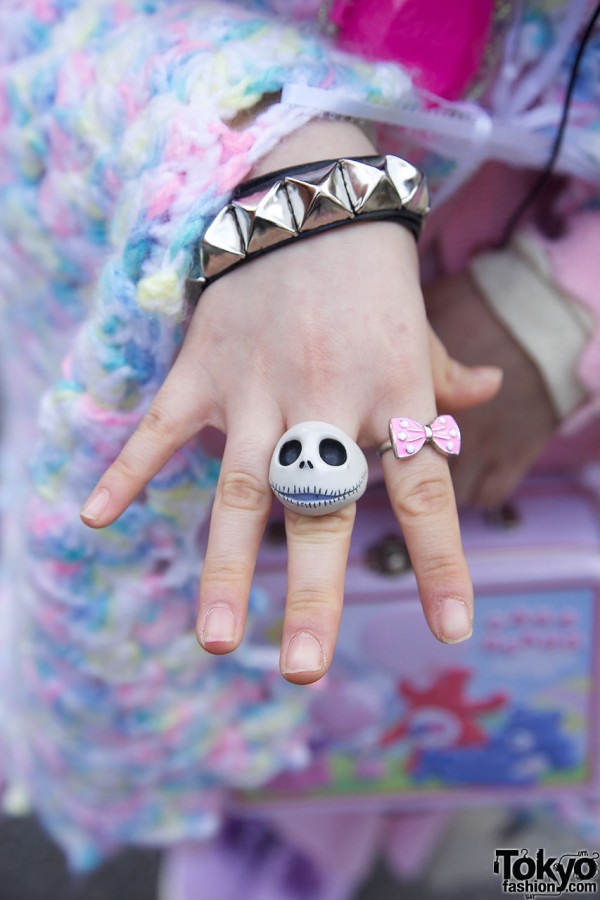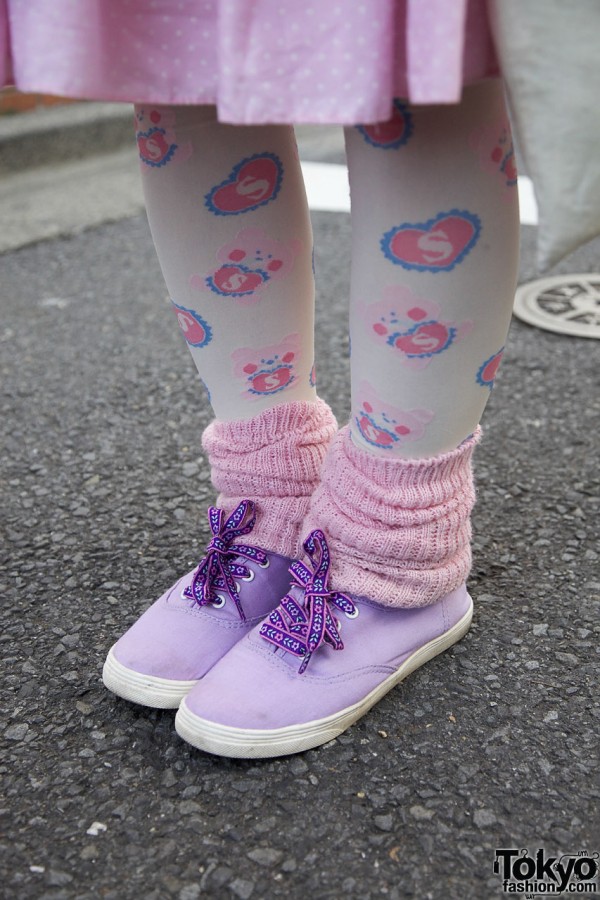 Click on any photo to enlarge it.