Parco Japan 40th Anniversary Xmas Art Cans
Parco, the Japanese department store chain with an iconic presence in Shibuya and other parts of Tokyo, has been around for 40 years. That's a long time, so what are they doing to celebrate their anniversary? How about commissioning 40 artists, Japanese fashion labels, bands, and designers – including Tsumori Chisato, Bearbrick, Liz Lisa, Blythe, Rip Slyme, Moussy & X-Girl – to create limited edition drink cans with "Parco 40" artwork? Sound a little strange? It is, but in a good way.
To celebrate both their anniversary and Christmas 2009, twenty Parco department stores around Japan are setting up special vending machines outside of the store. Inside of these vending machines are limited edition cans of coffee and tea featuring artwork by well-known Japanese (and even a few international) artists, fashion brands, or cute characters. The catch is you can't just drop a hyaku-yen coin in the machine and run off with a Tsumori Chisato coffee can. First, you must spend at least 4,000 yen (USD$45) at any single shop inside of Parco. They will then give you a special coin which you can use in the machine. However, you don't get to choose the can you get – they drop randomly. (We were going for the Ne-Net can and a can with some zany Japanese cartoon character came out – WHAT?)
But wait, there's more! If your crazy coffee/tea can falls out of the Parco vending machine with the right sticker on it, you can win free Porter x Parco limited edition goods. That's pretty cool, right? Well, yes – but for us, not so cool because we had two coins and we won what? Nothing! Big surprise.
So, if you happen to be in Japan between now and Christmas day, hit the nearest Parco, buy a lot of fashionable stuff, get your free coin(s), put your lips on some cool artwork, and hope you win some Porter goodies!
Here are some of those participating in this project:
Fashion Brands: Tsumori Chisato, Moussy, Ne-Net, Mercibeaucoup, Liz Lisa, X-Large, X-Girl, Tommy, and more.
Artists: Rip Slyme, GROOVISIONS, Miura Jun, Saruhage, Rieko Saibara, Yanai Michihiko, Nancy Seki, and more.
Characters: Bearbrick, Blythe, Golden Eggs, Detroit Metal City, Sento-kun, and more.
And here are pictures we took at Parco Shibuya, and close-ups of the artwork on a few of the limited edition cans: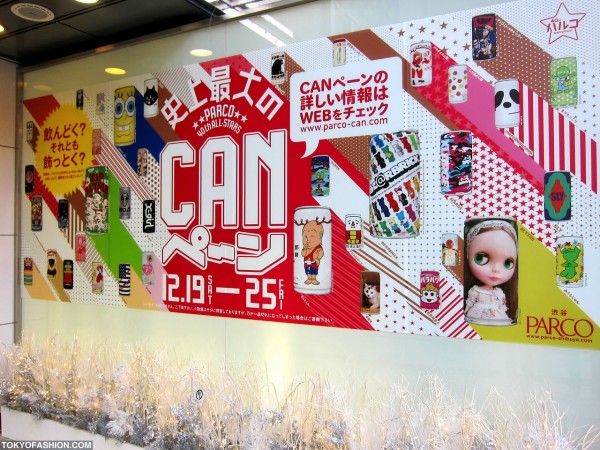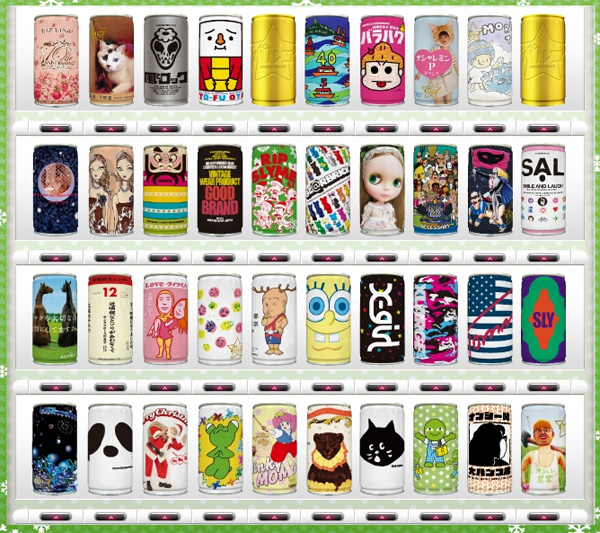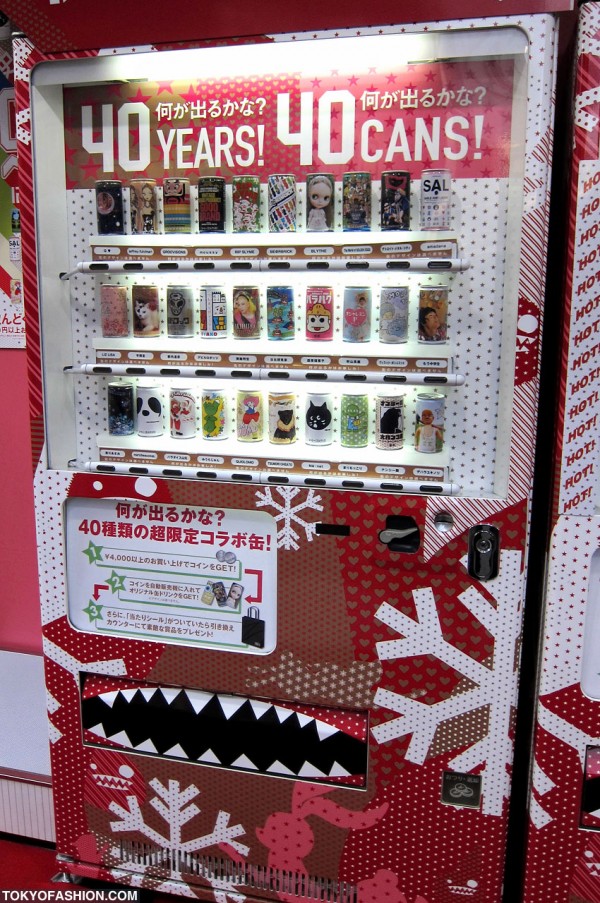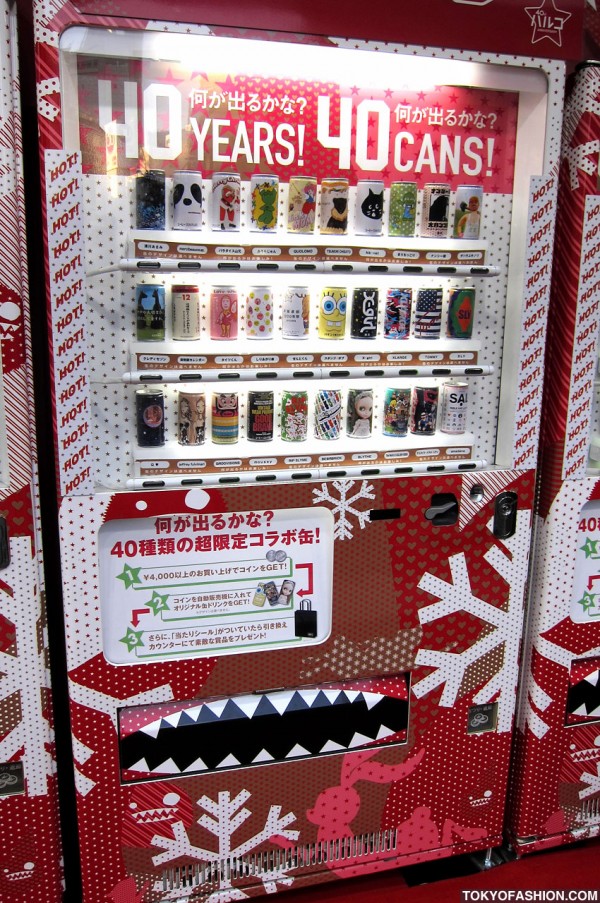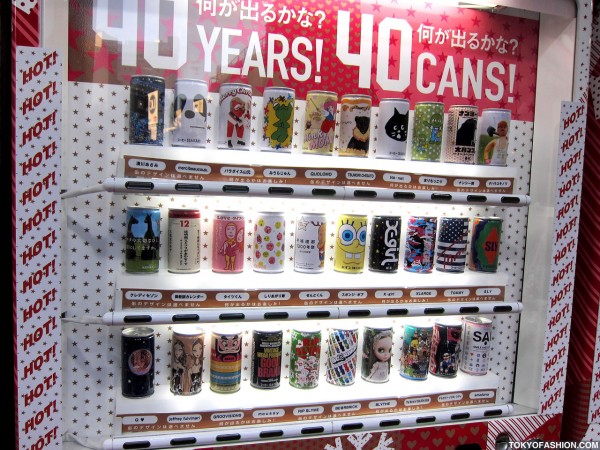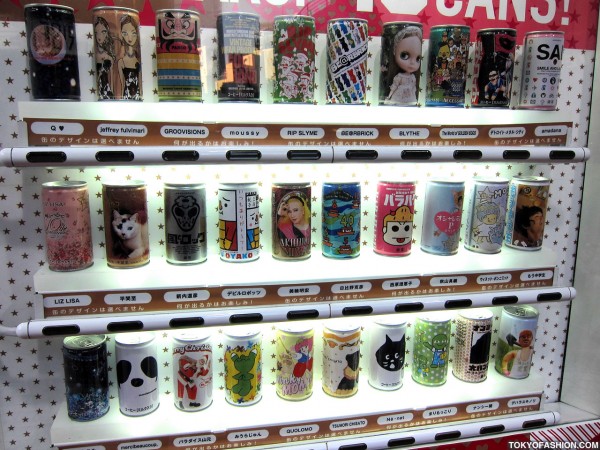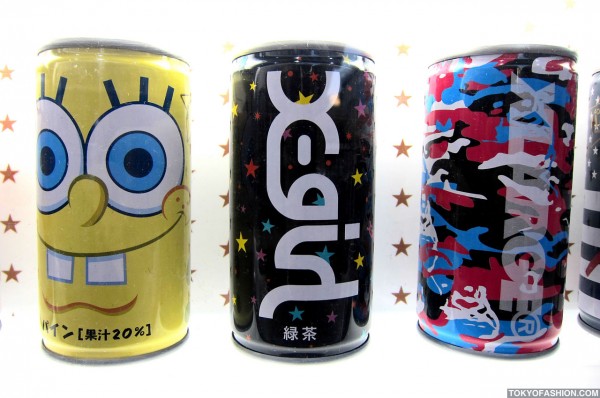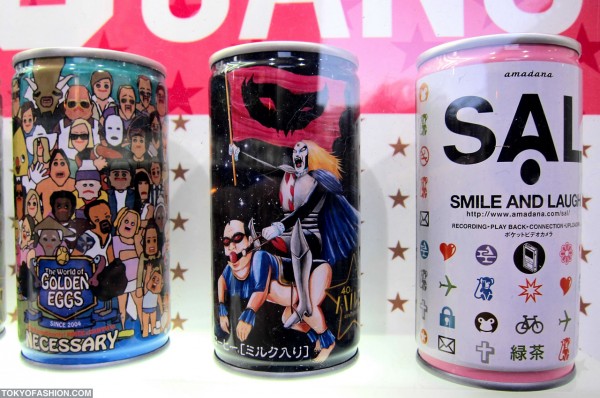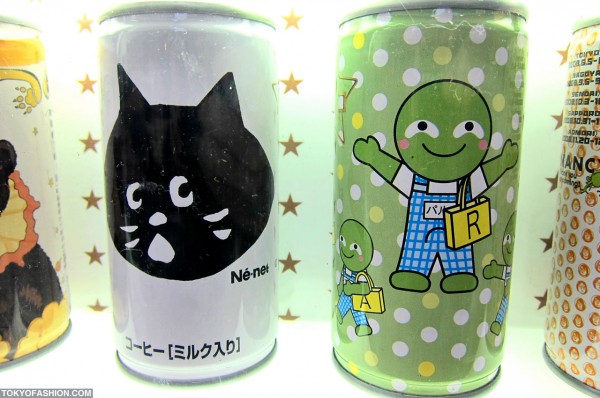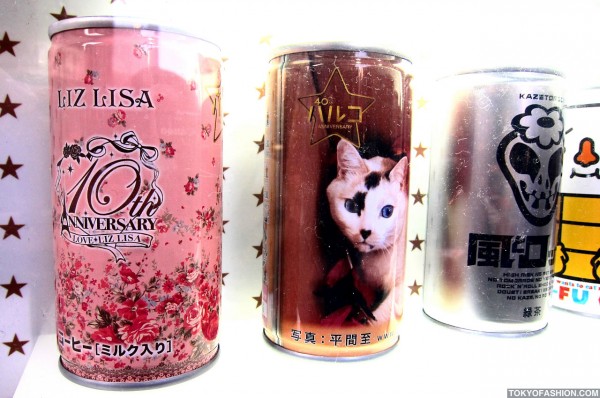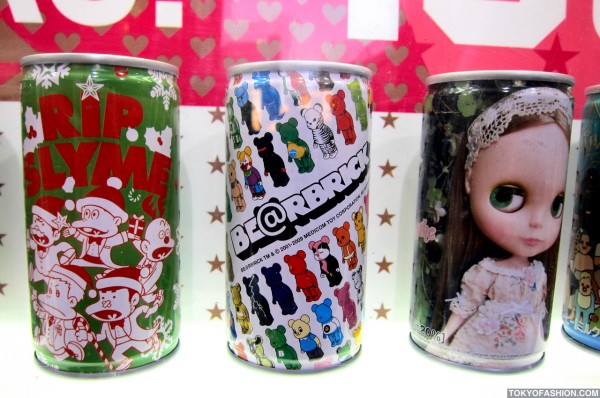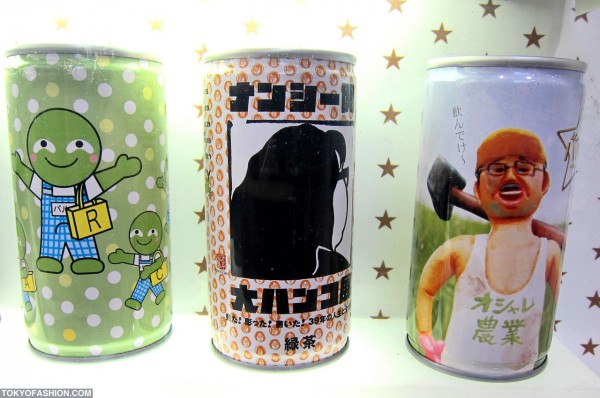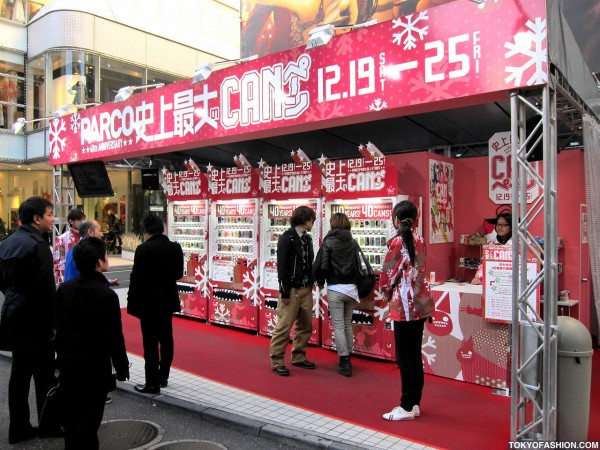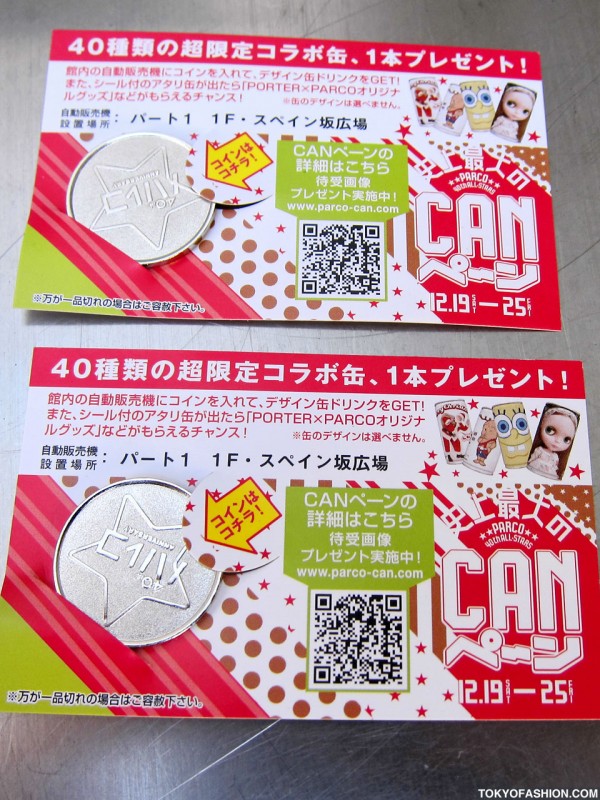 These are the magic coins – you have to spend at least 4,000 yen (USD$45) to get one!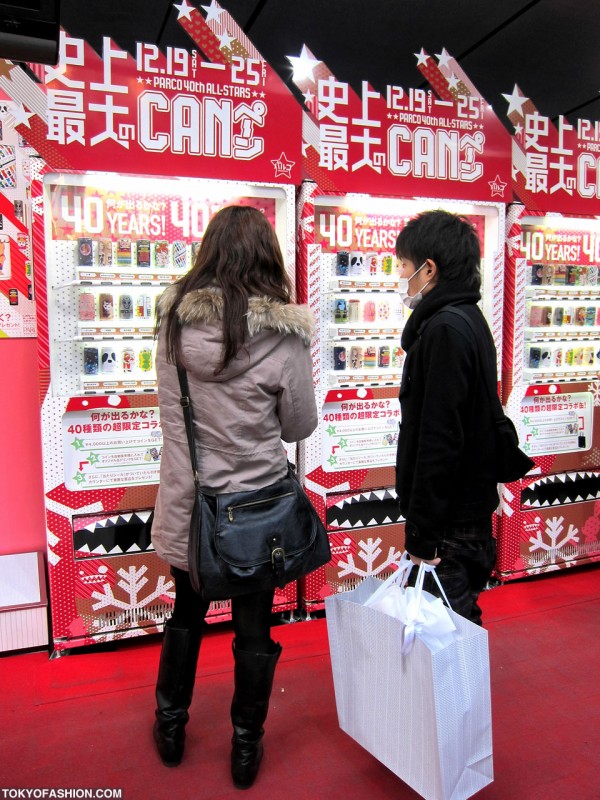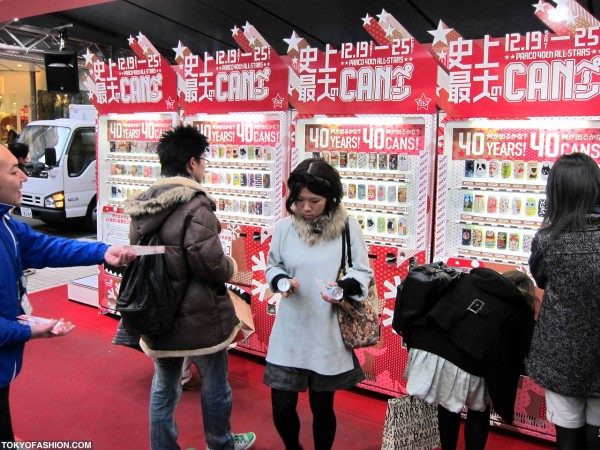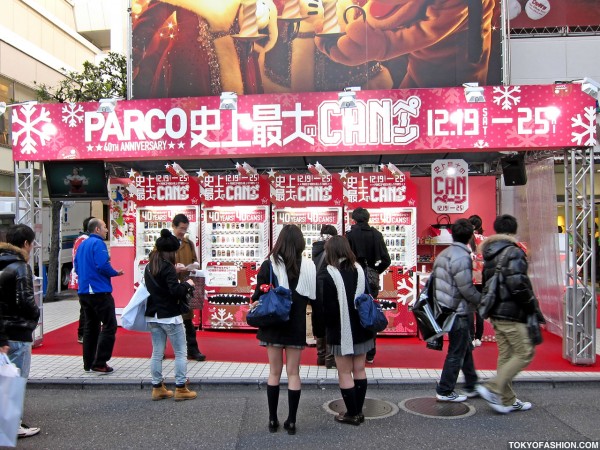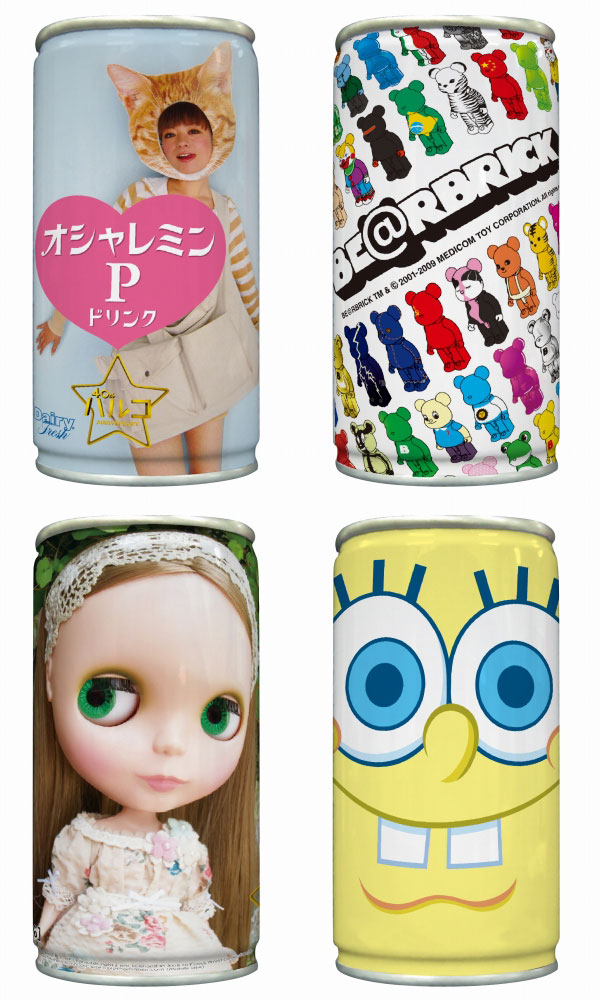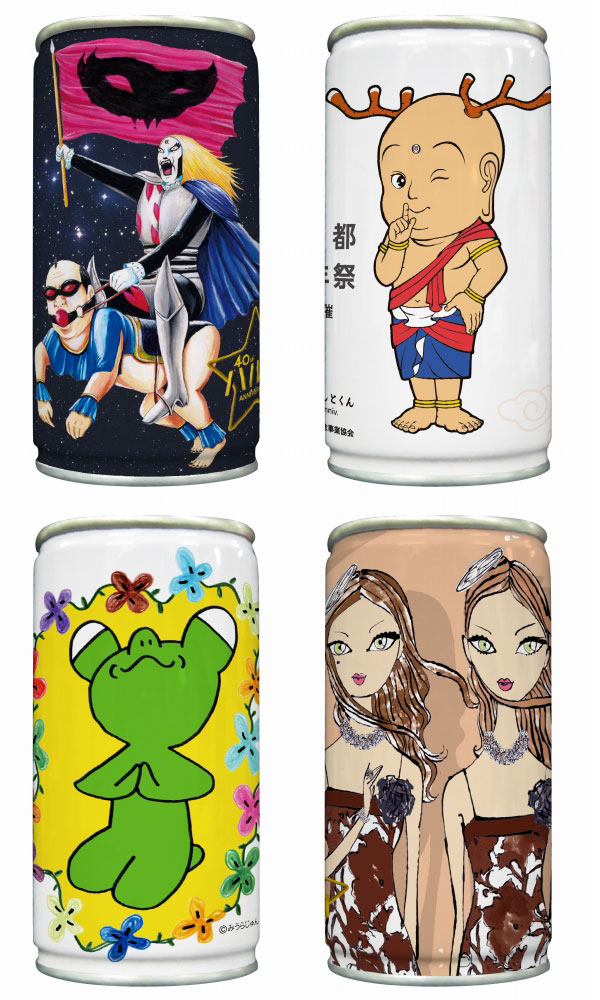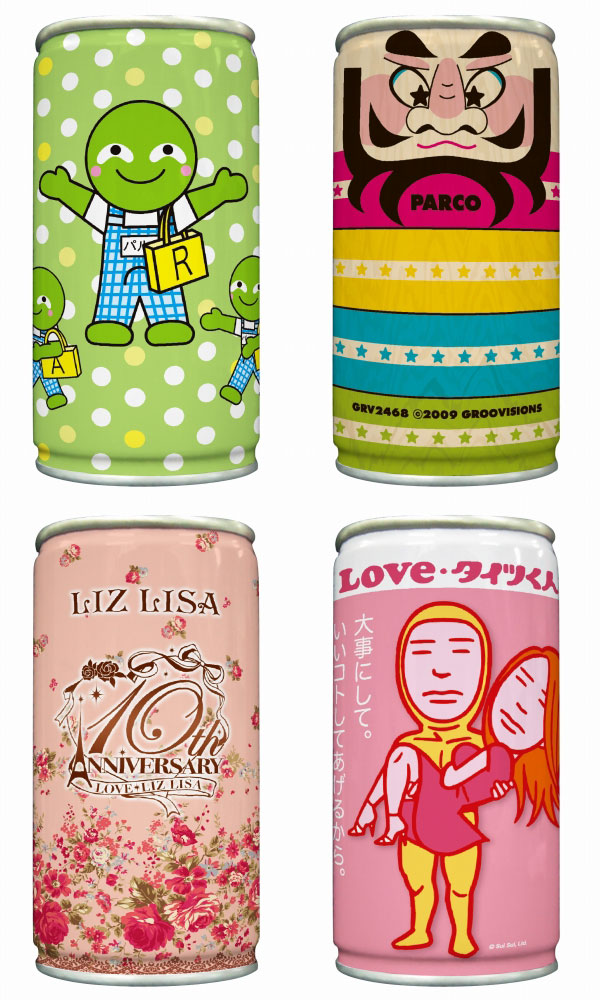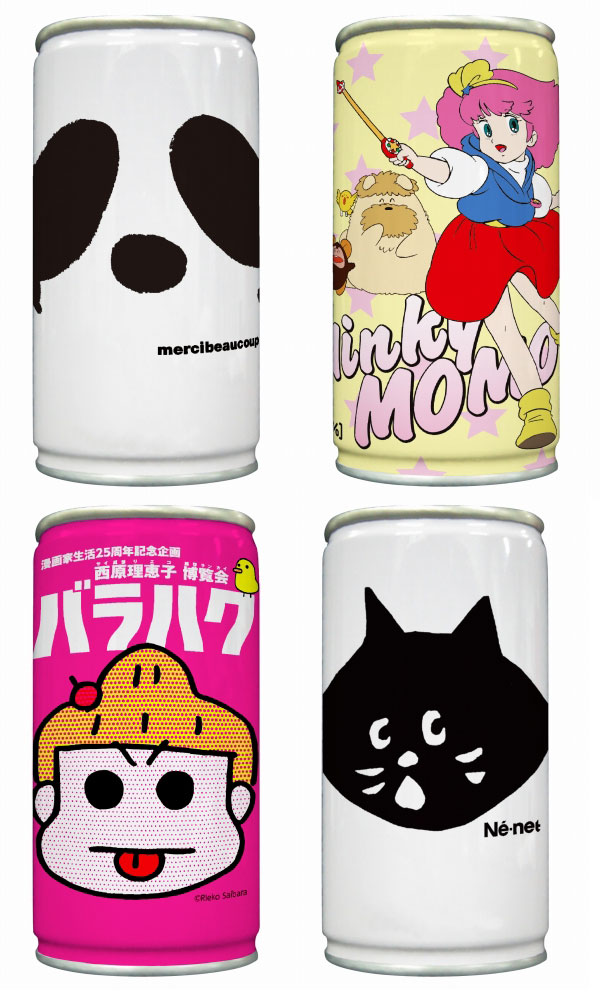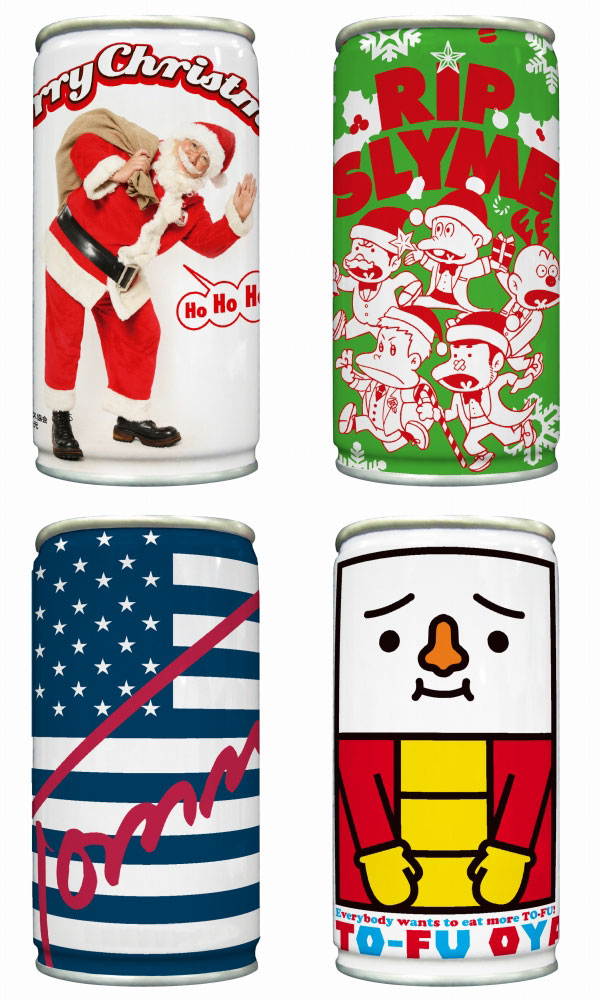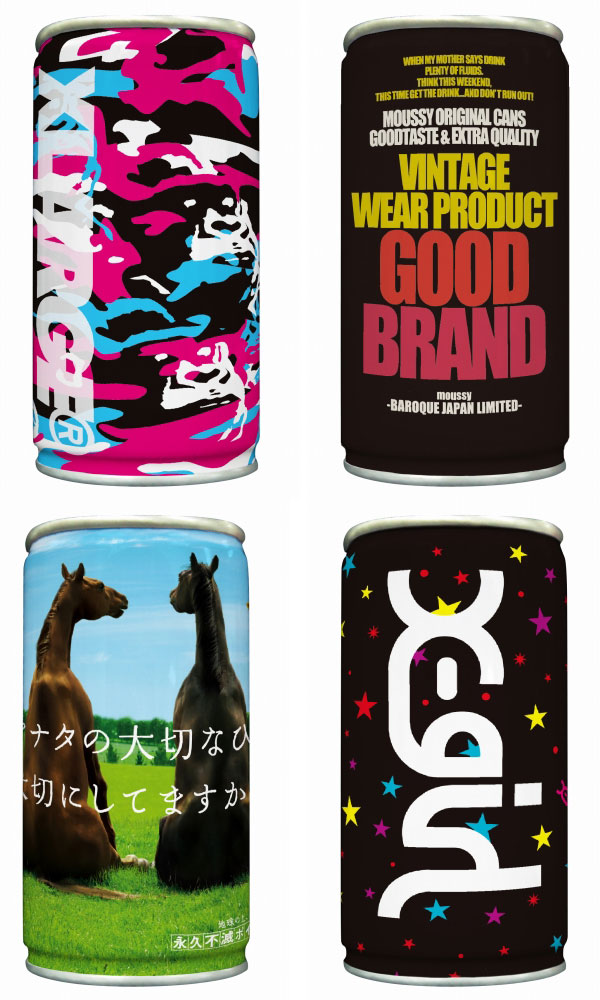 The pictures taken at Parco Shibuya can be enlarged by clicking on them. The close-up pictures of the cans at the end of the article are larger than life already, so no clicking – sorry!
Parco has also setup a special website just for this promotion – right here.