Pee & Poo Hoodie & "JAPANESE" Backpack in Tokyo
We spotted this Japanese guy on Takeshita Dori in Harajuku. We decided to photograph him because he is wearing a couple of brands that are really popular with a specific group of Japanese girls and guys. The two Japanese fashion brands that almost his entire outfit come from are CocoLulu and WC by Chinatsu Wakatsuki (which is sold at the WEGO clothing chain).
His hoodie features an all-over print of the cute WC characters called "PEE & POO". He's also wearing a WC backpack with the word "JAPANESE" in large print, drop crotch (sarueru) pants, leggings or tall socks, CocoLulu sneakers, and a knit beanie. His PEE & POO hoodie is a really popular item from WC (it's sold out on their website) and we've seen it around Shibuya and Harajuku a lot – being worn by both guys and girls.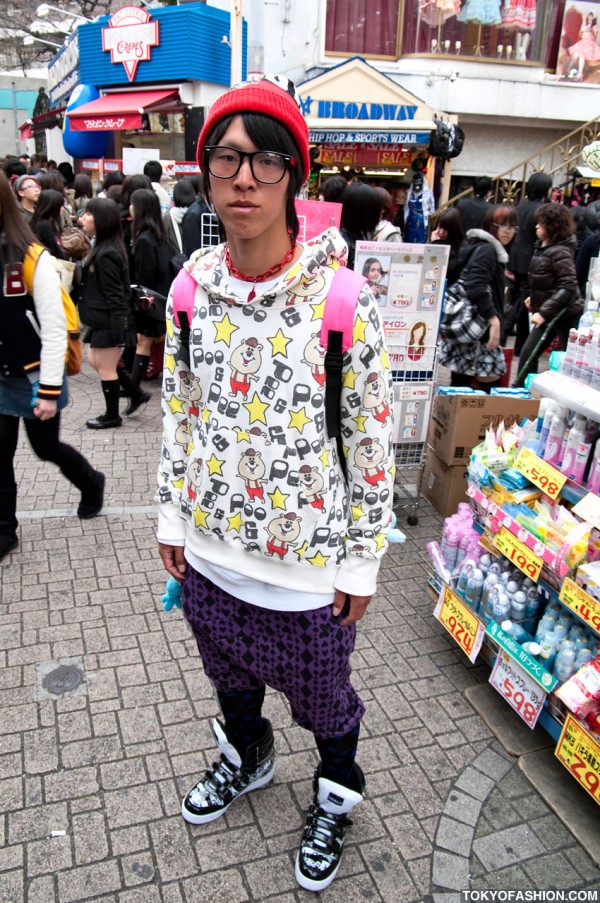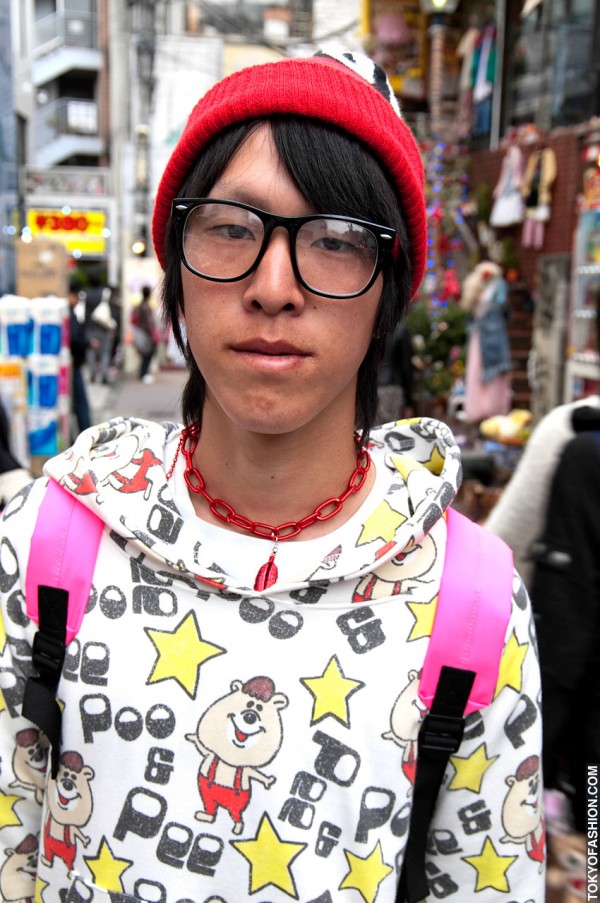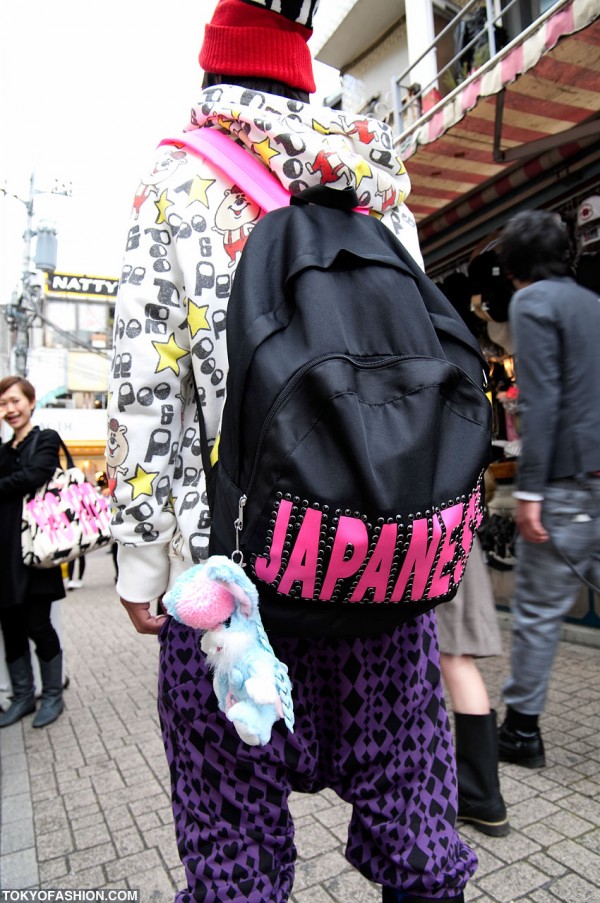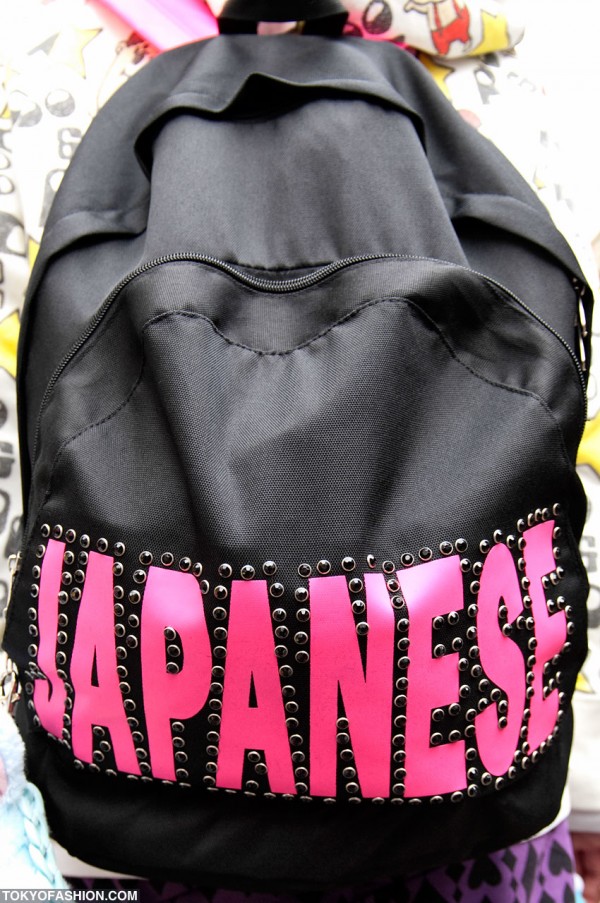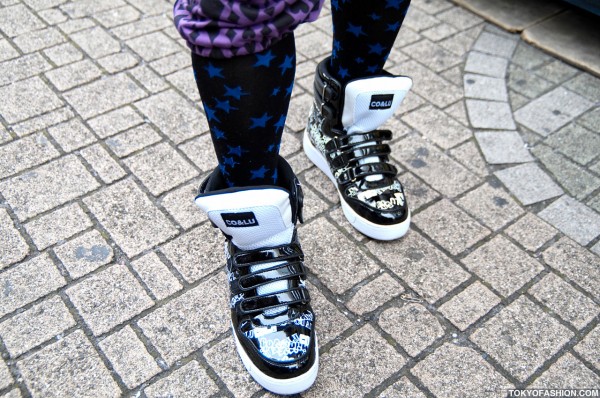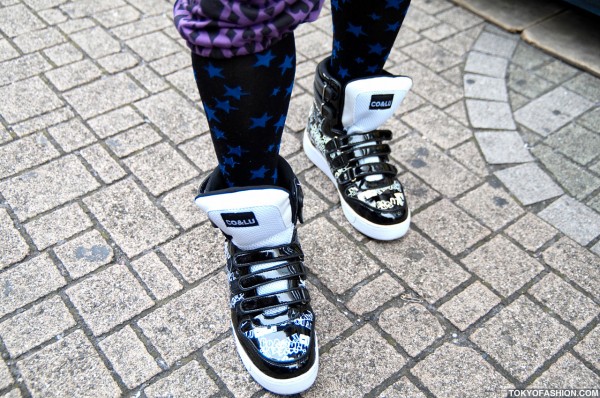 Click any of the pictures to enlarge them.