PHENOMENON 2011 S/S Collection
The 11th Japan Fashion Week in Tokyo is happening! Several times each day, TokyoFashion.com's contributors are reporting back from runway shows all over town.
On Wednesday, October 20th, Japanese label Phenomenon showcased their 2011 Spring/Summer collection on the runway at Tokyo Midtown. This collection surprised us a little bit because it definitely felt less "street" and more "designer" than we've grown to expect from BIG-O. A few of the looks made references to some of the over-the-top designs that made Phenomenon famous over the last 5+ years, but for the most part this collection seemed to signal that the brand is maturing. Will their fans embrace this evolved aesthetic? Time will tell, but we suspect that the big lines outside of the Phenomenon shops in Tokyo on release days aren't going away anytime soon.
Phenomenon was founded in 2004 by Takeshi Osumi (aka BIG-O). The label is extremely popular among young Japanese men who are into streetwear. The clothes have a strong urban and American hip-hop influence with a Tokyo street sensibility and a Japanese attitude toward high quality manufacturing.
Please click the thumbnails below to check out the full sized versions of all of the pictures for yourself.
Phenomenon 2011 Spring/Summer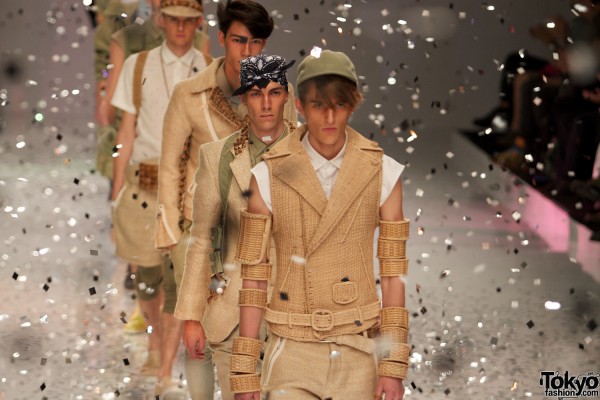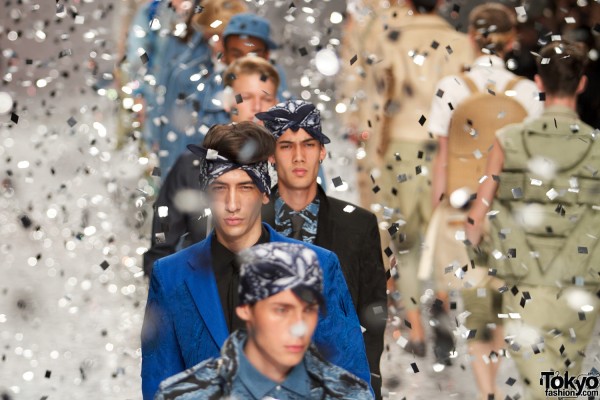 Click any of the PHENOMENON pictures to enlarge them!
External Link: Phenomenon Official Website
About the photographer:
As long as he is behind his camera Will is a happy man. He has photographed everything from the slums of Bangkok to the catwalks of Tokyo. He is a contract photographer for Lonely Planet, his images and photo essays have appeared in Time Out, The Japan Times, Sportswear International and a variety of other newspapers, magazines and guidebooks around the world and his photo essays from Iraq for The Griffith Review even earned him a mention in the Australian book review of the year in 2006. In addition to his media related work, Will also shoots events, portraits, weddings and the occasional CD cover. Whatever he's working on, he always writes about his jobs and how he goes about them at Will Robb Photography.