Tokyo Fashion Week 2011 S/S
The 11th edition of Tokyo Fashion Week – officially called "Japan Fashion Week in Tokyo" (JFW) – has begun. The JFW 2011 Spring/Summer Collection runs from October 15 – 24, 2010. This season's incarnation of JFW feels a little different than previous Tokyo Fashion Weeks. While there are still more than 35 brands taking part in the official JFW shows, more designers than usual are holding non-sanctioned runway shows, exhibitions, parties and other events. This mix of official and unofficial events is helping to create a little bit of mayhem, making for a more vibrant and unpredictable Fashion Week – something we applaud.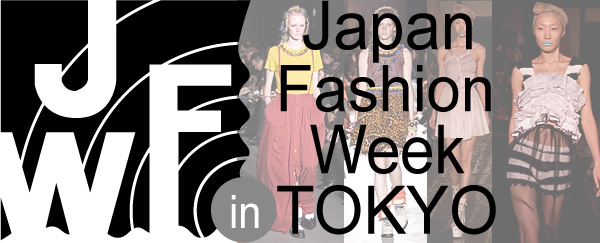 As usual, TokyoFashion.com has photographers, writers, and others reporting from all over town this week. Our goal is not to cover every single runway show, exhibition, and party (which would be a futile effort anyway), but rather to give you a good overview of the week's events – along with lots of exclusive pictures of the most interesting things we see on the runways and on the streets. We'll try to keep this page updated with links to all of our Tokyo Fashion Week S/S 2011 related articles. So, if you're ready to join us for Japan Fashion Week in Tokyo #11, let's get started…
Here are our latest Tokyo Fashion Week 2011 S/S stories:
Also check out daily street snaps we're taking around Tokyo during JFW #11 in this Flickr set:
And here is a list of all of the fashion brands of Japan Fashion Week in Tokyo #11.
External links related to Japan Fashion Week in Tokyo:
See also our JFW #10 Coverage: Tokyo Fashion Week 2010-11 A/W