Tokyo Fashion Week 2011 S/S Brands
Tokyo Fashion Week 2011 Spring/Summer edition, officially known as the 11th "Japan Fashion Week in Tokyo", started on October 18, 2010. TokyoFashion.com once again covered the event, bringing you exclusive pictures directly from the runways of the participating Japanese fashion brands. We aren't be able to get pictures from every show, but our photographers attended the shows we thought would be of most interest to TokyoFashion.com readers.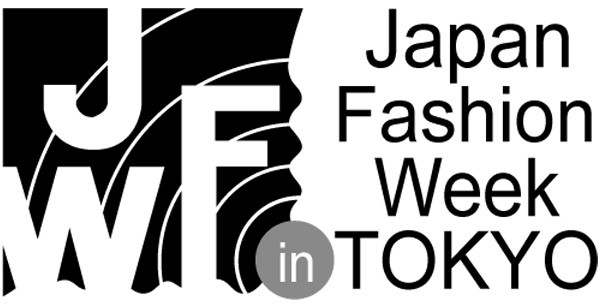 The 11th JFW in Tokyo "Tokyo Collection Week" schedule has been posted. The participating brands are as follows:
Monday 10/18/2010
Brand: UNDER CASTLE
Designer: Shinichiro Shimojo
Brand: beautiful people
Designer: Hidenori Kumakiri
Brand: araisara
Designer: Sara Arai
Brand: HIROKO KOSHINO
Designer: Hiroko Koshino
Brand: G.V.G.V.
Designer: MUG
Brand: LIZ LISA
Designer: Ayako Kon / Hiromi Sato
Tuesday 10/19/2010
Brand: KAMISHIMA CHINAMI
Designer: Chinami Kamishima
Brand: GUT'S DYNAMITE CABARETS
Designer: CABARET AKI / ACKAL KUZU
Brand: SHIDA TATSUYA
Designer: Shida Tatsuya
Brand: HISUI
Designer: Hiroko Ito
Brand: matohu
Designer: Hiroyuki Horihata / Makiko Sekiguchi
Brand: The SECRETCLOSET
Designer: Keiko Onose
Brand: VANQUISH
Designer: Ryo Ishikawa
Brand: DISCOVERED
Designer: Tatsuya Kimura / Sanae Yoshida
Brand: yoshio kubo
Designer:
Brand: KEITA MARUYAMA TOKYO PARIS
Designer: Keita Maruyama
Wednesday 10/20/2010
Brand: corazon del alma
Designer: Nobuhide Koi
Brand: JUNYA TASHIRO
Designer: Junya Tashiro
Brand: TOKUKO 1er Vol
Designer: Tokuko Maeda
Brand: PHENOMENON
Designer: Takesi Osumi
Brand: The Dress & Co. HIDEAKI SAKAGUCHI
Designer: Hideaki Sakaguchi
Brand: ato
Designer: Ato Matsumoto
Brand: @IZREEL
Designer: Kazuhiro Takakura
Thursday 10/21/2010
Brand: MOLFIC
Designer: Takashi Mori
Brand: Yukiko Hanai
Designer: Yukiko Hanai
Brand: jazzkatze
Designer: Ayumi Sufu
Brand: Aria Company
Designer: Yuma Matsunaga
Brand: bortsprungt.
Designer: YU-YA
Brand: AGURI SAGIMORI
Designer: Aguri Sagimori
Brand: YUKI TORII INTERNATIONAL
Designer: Yuki Torii
Friday 10/22/2010
Brand: Naoshi Sawayanagi
Designer: Naoshi Sawayanagi
Brand: IN-PROCESS BY HALL OHARA
Designer: Steven Hall / Yurika Ohara
Brand: THEATRE PRODUCTS
Designer: Akira Takeuchi / Tayuka Nakanishi
Brand: MISS ASHIDA
Designer: Tae Ashida
Brand: Etw.Vonneguet
Designer: Olga
Brand: fur fur
Designer: Koichi Cida
Brand: SOMARTA
Designer: Tamae Hirokawa
For more information on Tokyo Fashion Week, check out the official website, available in both English and Japanese.