Banal Chic Bizarre 2011 S/S Collection
The 11th Japan Fashion Week in Tokyo is happening! Several times each day (and night), TokyoFashion.com's contributors are reporting back from runway shows all over town.
On Tuesday, October 19th, Japanese label Banal Chic Bizarre showcased their 2011 Spring/Summer collection at Yoyogi National Stadium in Harajuku. The Banal Chic Bizarre event was one of our most anticipated shows of this fashion week, and we weren't disappointed. The models were all wearing helmets and the lighting was harsh, creating a sort-of Mad Max-inspired atmosphere – perfect for showcasing the unique vision of this creative Harajuku street brand.
Banal Chic Bizarre was created in 2002 by Ayano Ichige and Shun Nakagawa. The duo opened their first retail space – ADD – in Harajuku in 2005. Since then, they've opened ADD shops in Osaka and Nagano, and created a line of funky, wearable streetwear that is very popular with a certain group of stylish young Japanese. Their presence at JFW #11 includes this runway show at National Stadium on October 19th, and a exhibition at roomsLINK from October 19th through the 21st.
Please click the thumbnails below to check out the full sized versions of all of the pictures for yourself.
Banal Chic Bizarre 2011 Spring/Summer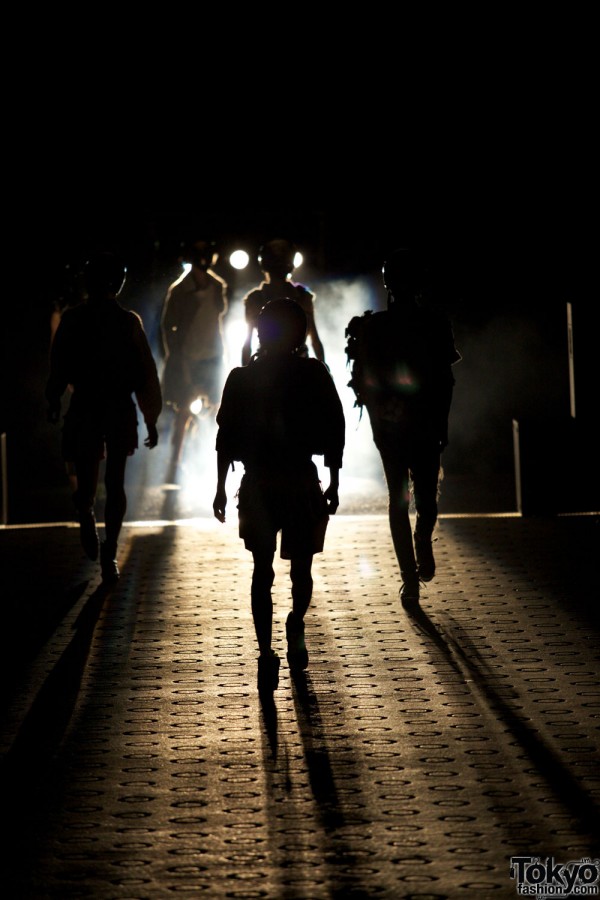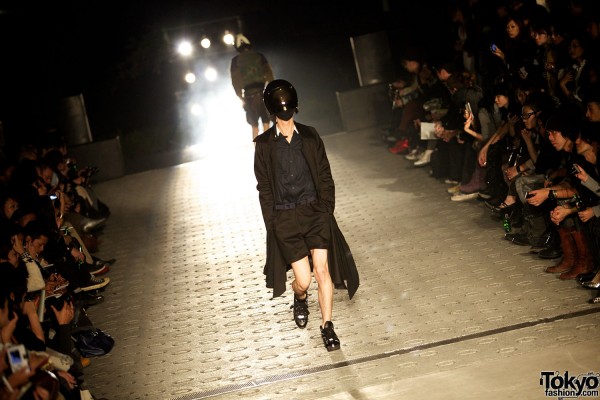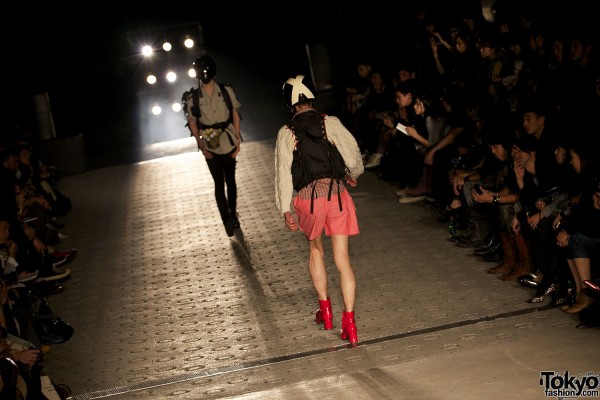 Click any of the photos to enlarge them.
External Link: Banal Chic Bizarre Official Website
About the photographer:
As long as he is behind his camera Will is a happy man. He has photographed everything from the slums of Bangkok to the catwalks of Tokyo. He is a contract photographer for Lonely Planet, his images and photo essays have appeared in Time Out, The Japan Times, Sportswear International and a variety of other newspapers, magazines and guidebooks around the world and his photo essays from Iraq for The Griffith Review even earned him a mention in the Australian book review of the year in 2006. In addition to his media related work, Will also shoots events, portraits, weddings and the occasional CD cover. Whatever he's working on, he always writes about his jobs and how he goes about them at Will Robb Photography.