Theatre Products 2011 S/S
The 11th Japan Fashion Week in Tokyo is happening! Several times each day, TokyoFashion.com's contributors are reporting back from runway shows all over town.
On Friday, October 22nd, Japanese label Theatre Products showcased their 2011 Spring/Summer collection on the runway at Tokyo Midtown. There were a lot of translucent fabrics featured in the collection, including those in the beautiful long dresses that closed the show.
Like many well-known Japanese designers, the founders of Theater Products got their start working for Commes des Garcons. Pattern maker Akira Takeuchi and designer Tayuka Nakanishi met as co-workers at CdG, creating costumes for plays and installations. There, they teamed up with producer and press person Kao Kanamori. The threesome established the mainly womenswear label Theater Products in 2001. Their concept is in line with their name – "Clothes are theatrical and so are apparel manufacturers." They have a dedicated shop in Harajuku, and also can be found in Shibuya Parco, Laforet Harajuku, and many select shops.
Please click the thumbnails below to check out the full sized versions of all of the pictures for yourself.
Theatre Products 2011 Spring/Summer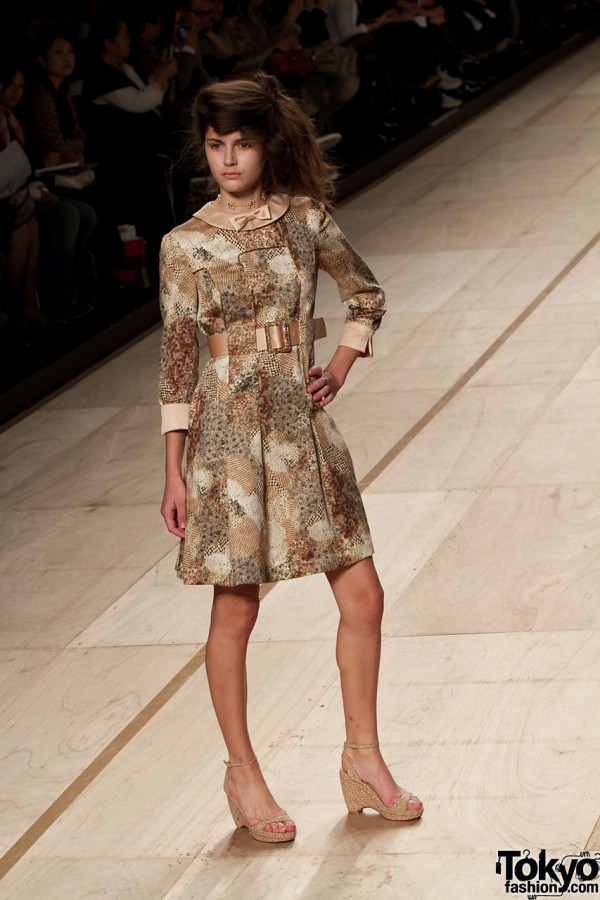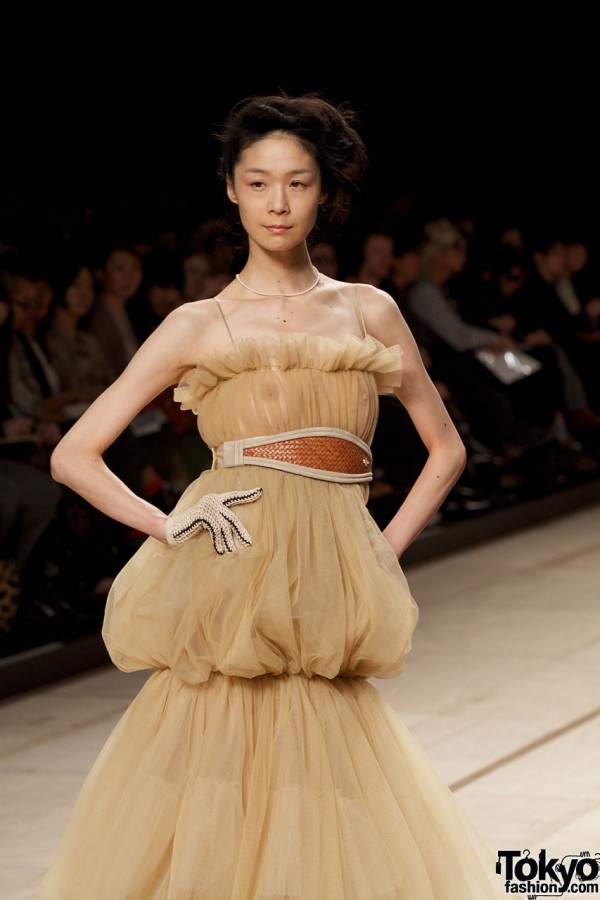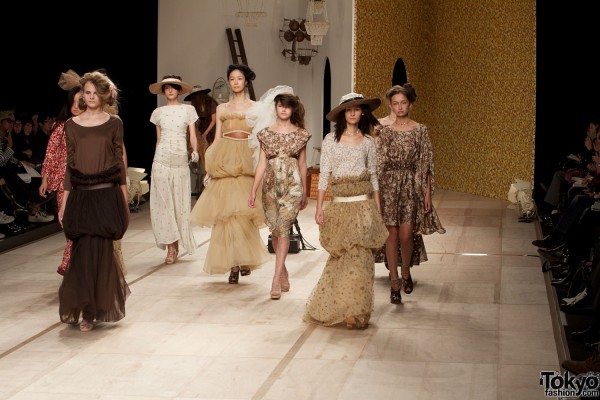 Click any of the pictures to enlarge them.
External Link: Theatre Products Official Website
About the photographer:
As long as he is behind his camera Will is a happy man. He has photographed everything from the slums of Bangkok to the catwalks of Tokyo. He is a contract photographer for Lonely Planet, his images and photo essays have appeared in Time Out, The Japan Times, Sportswear International and a variety of other newspapers, magazines and guidebooks around the world and his photo essays from Iraq for The Griffith Review even earned him a mention in the Australian book review of the year in 2006. In addition to his media related work, Will also shoots events, portraits, weddings and the occasional CD cover. Whatever he's working on, he always writes about his jobs and how he goes about them at Will Robb Photography.