Pink Hair & Purple Leggings in Tokyo
This Japanese girl – who we photographed between Shibuya and Harajuku – was definitely the cutest find of the day. Her pink hair is pinned in a messy updo dotted with flowers. She's wearing cute pink glasses and a pink necklace. She's carrying a black parasol. Her blue and white striped dress is worn over a pink frilly dress. There seems to be another layer between those two dresses, visible at the bottom hem. Purple leggings and really cute sandals with patterned owls on them complete the ensemble. Her straw bag is by the Japanese brand A Mon Avis Label D'or, and it's topped off with a strawberry. Just too cute all around!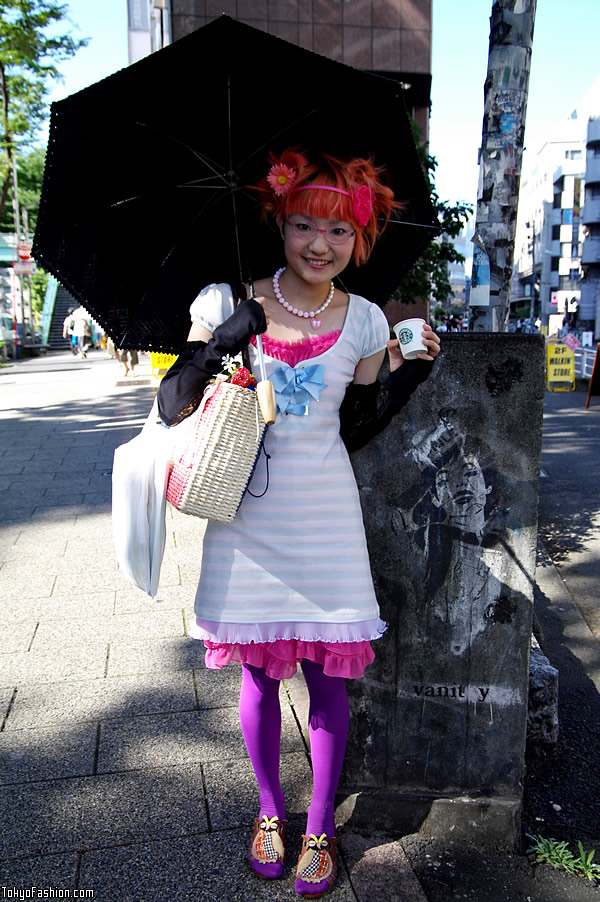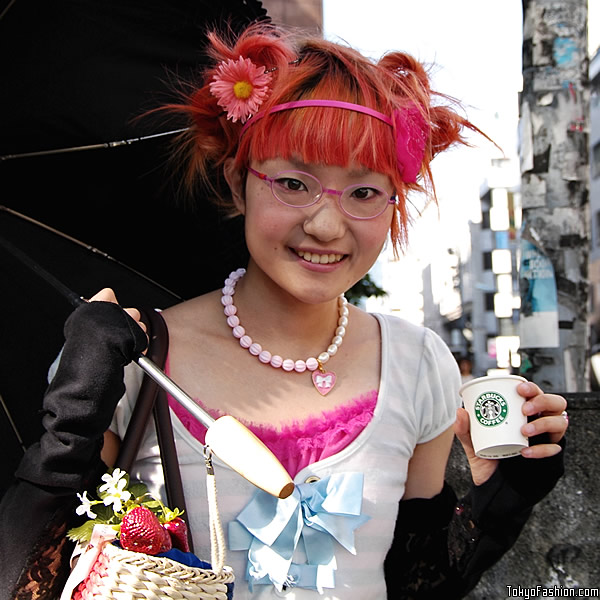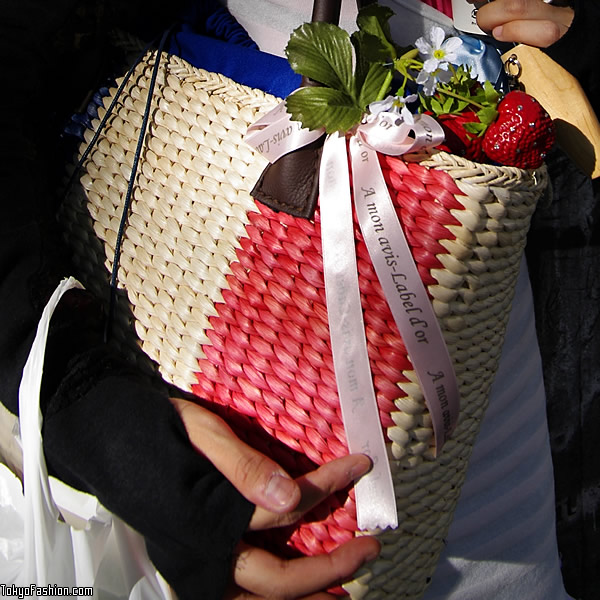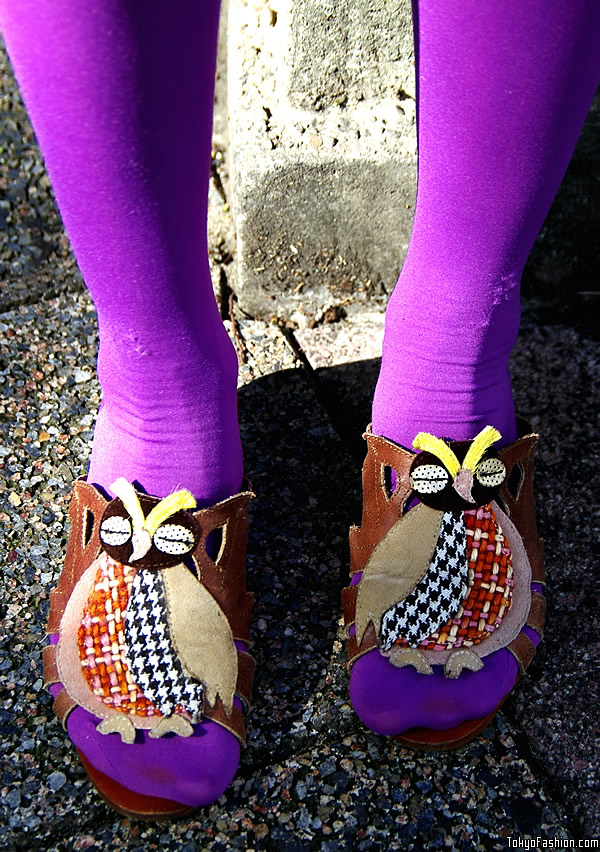 You can click the top image to see this cute girl in high resolution.