Popular Sperm Show & FFYR Graphics in Harajuku
This cool blonde Japanese guy is dressed head to toe in black and white, with a touch of gray in his wide headband. He's wearing a black t-shirt over a long-sleeved shirt with an electric print from Popular Sperm Show, a trendy Japanese brand. His black sareuru (drop crotch pants) are from Comme des Garcons. His shoes are Nikes. His eye-catching FFYR backpack features a bold graphic print.
When we asked about his favorite brands he said he likes Phenomenon and FFYR.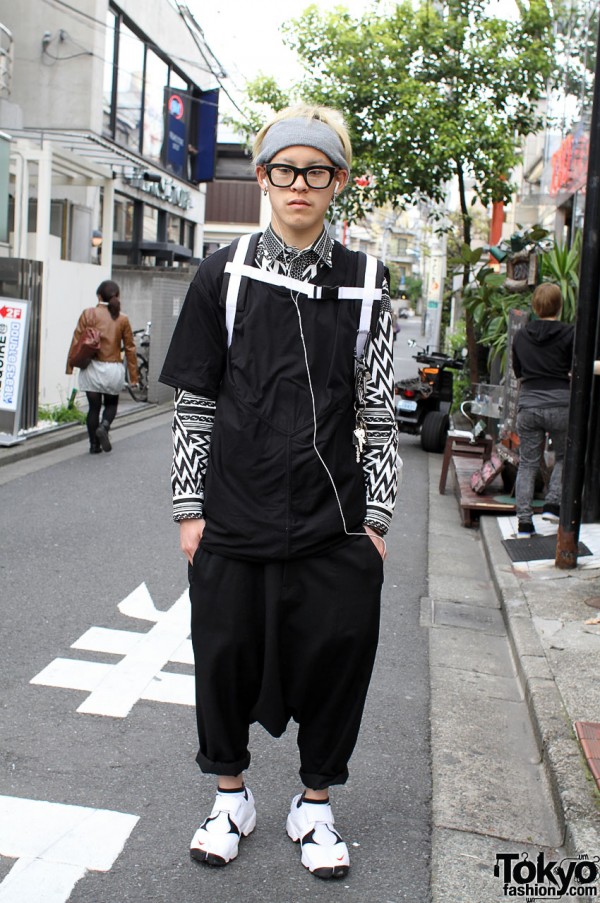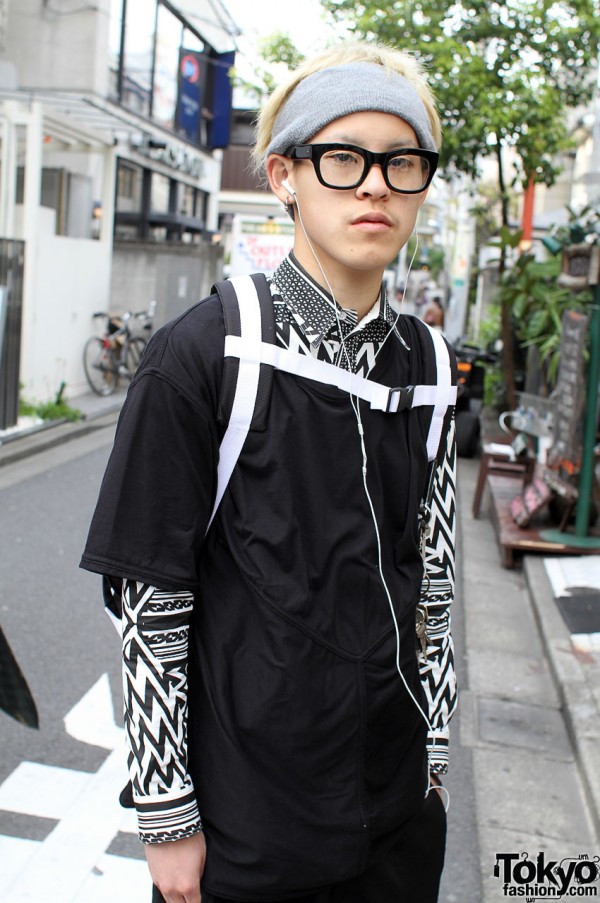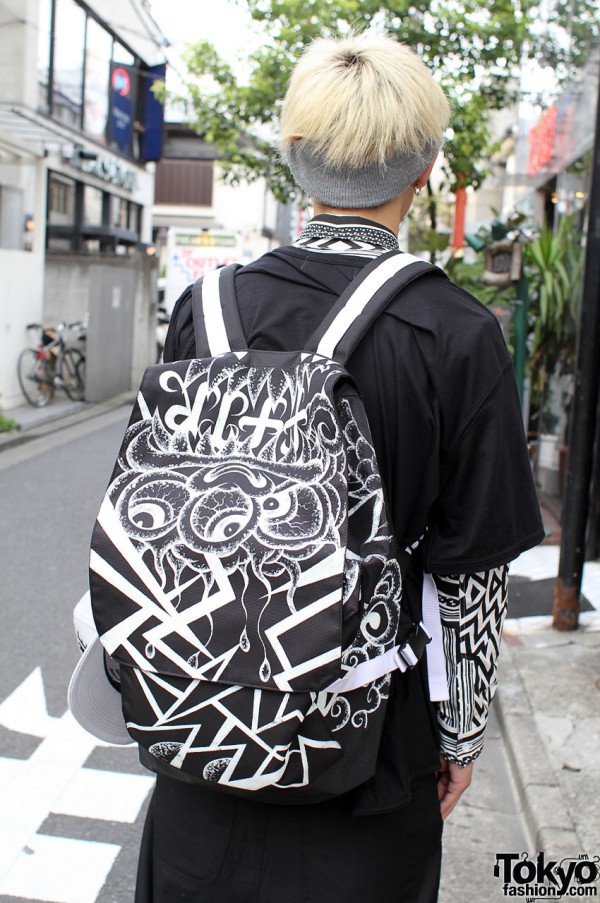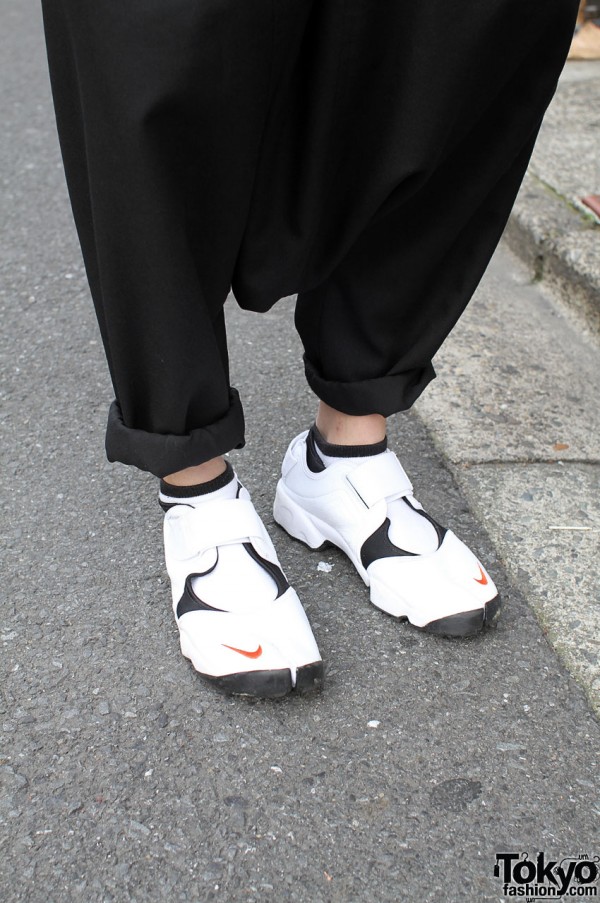 Click any photo to enlarge it.