Project 10:BAG by Paul Smith Exhibition
We've already done several reports on the Paul Smith Project 10:BAG collection, so we'll keep this one brief. The Tokyo Fashion crew finally had a chance to stop by the Paul Smith Space in Aoyama to check out the Project 10:BAG exhibition, which runs through May 10th, 2009.
Paul Smith Space Aoyama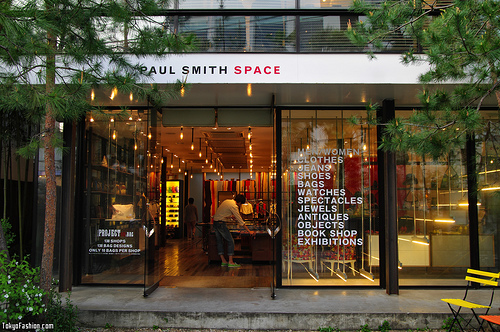 The exhibition features photographs by Paul Smith and prints of all of the bag designs available in the Project 10 Bags collection. There are also a few of the limited edition bags on display and for sale.
We weren't able to make the opening of the exhibition, but we found out that Mr. Paul Smith himself was there, so we're even more sad we missed it. Luckily, Guy Perryman, a blogger attending the opening, was able to get some photos of Paul Smith and covered the event in his podcast.
Lastly, we got images of another one of the bags that are available for sale online. This design is available at the Paul Smith official website online shop.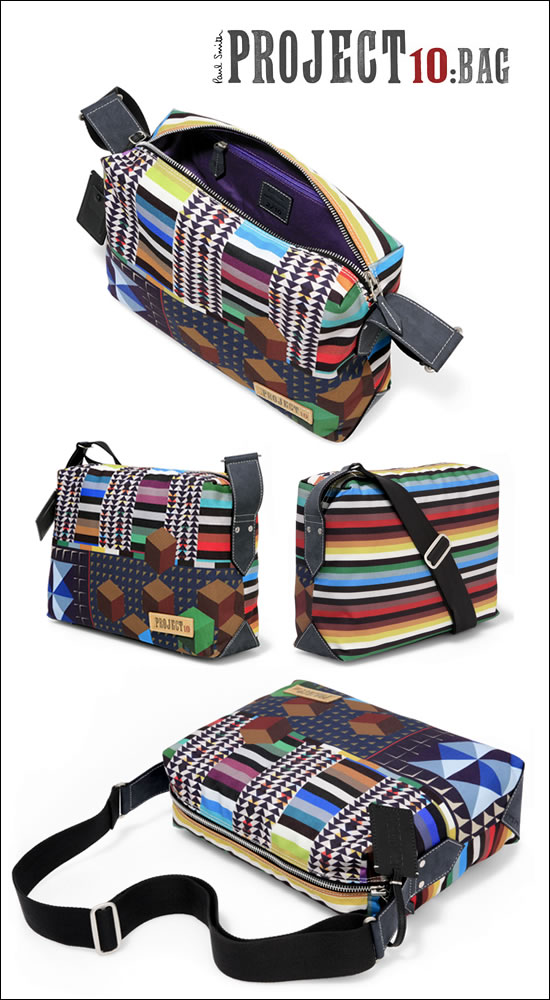 There are also some detailed pictures of yet another bag in the collection at this Japanese blog.
More news on this and other Paul Smith Japan projects as we get it.